Spotlight on... BlueBolt: the view from the High End
1 June 2016
There's no denying that High End TV is big business, with stats from the BFI stating that after the HETV Tax Relief came into effect, HETV hit a record high with UK-based production spends of £615 million in 2014. Victoria Johnson talks to Lucy Ainsworth-Taylor, Managing Director, about the creation of BlueBolt and their success with HETV. 
BlueBolt has become a very successful name in a short amount of time – can you give us some insight into the company?
BlueBolt was started when myself and two colleagues left MPC. We all personally put in the initial investment and went without a salary for the first 18 months, and so began BlueBolt. Within the first week of business we had our first project. I would not say that we have become successful overnight, I think we have had a solid organic growth from the good output of work we have done to date and a feeling of where we fit into the vfx marketplace.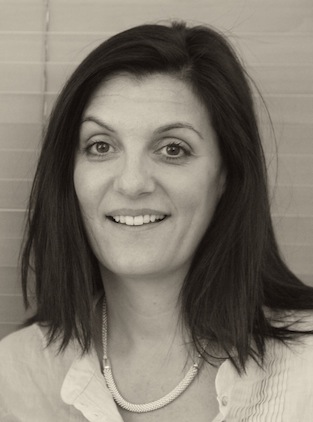 Lucy Ainsworth-Taylor, BlueBolt MD
Working within a big VFX house gave us all a really fantastic grounding and it was essential to have that knowledge before starting BlueBolt. We had a full, proper understanding and experience of how the bigger Hollywood films work as well as the smaller independents.
Along with several other medium-sized companies, we were fortunate enough to begin in 2009 during a recession. With the current Soho rents we could not have done it, our businesses all need to be in this area to be part of the VFX community. The rising rents in Soho are still a big problem and it could price the VFX community out of central London. All it needs is for 1 or 2 of the really big VFX companies to decamp outside the centre of London and I imagine most of us would follow pretty fast if the rent was competitive.
If you were to sum up BlueBolt's identity and style of working what would it be?
We've always thought of BlueBolt as a boutique company but have since been told in no uncertain terms that we're medium-size! We started with 25 and grew into our current solid core team of 50. In busy periods we have the capacity to grow to 75.
We're not looking to expand the company any bigger than we are. Our current size means that we can do smaller independent projects as well as working on the big studio projects, our staff get to work on all sorts and that keeps them very happy. We like to really try and maintain a work life balance with our staff and in this business it's hard, but we manage it and are very conscientious about it. I walk around the office after 6.30pm asking why people are still here if we are not in a delivery period!
The majority of of our staff are on permanent contracts: it gives job stability and more opportunities for each artist to grow in their discipline in a company of our size.
We are really passionate about working on projects that we love and would like to watch ourselves. Repeat business is key and developing those great working relationships is essential.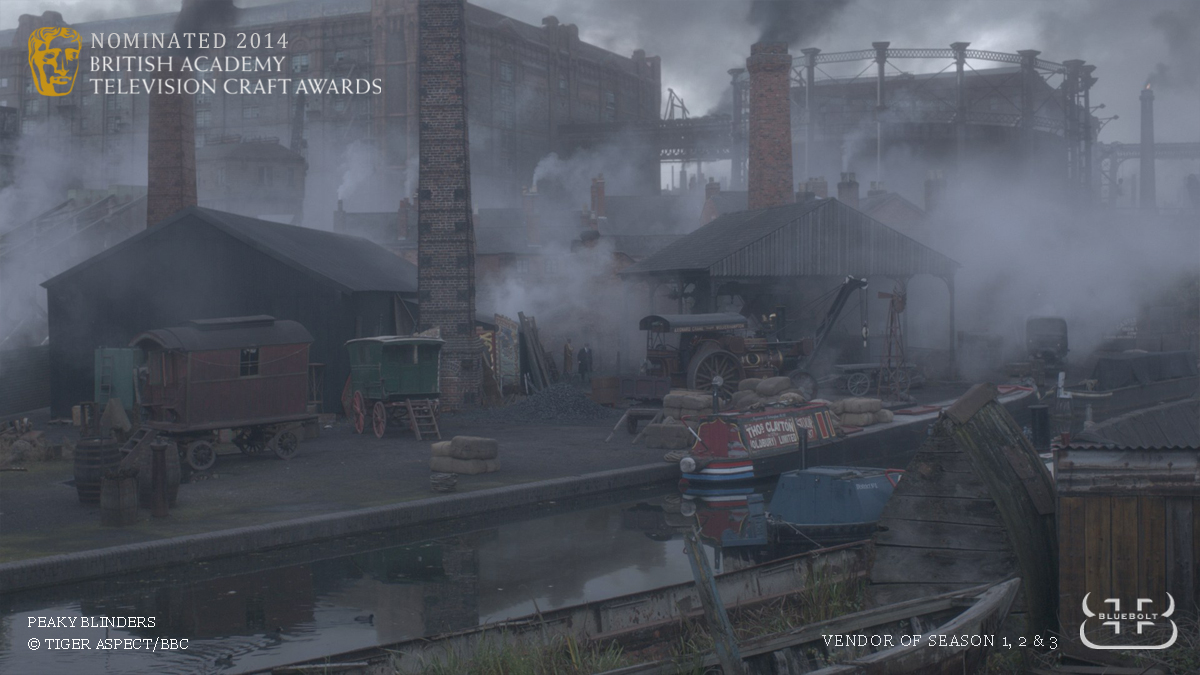 Charlie's Yard for Peaky Blinders Series 3
What are the drawbacks of running a medium-size facility?
Balancing the number of projects posting at the same time, and having a little bit of extra room for some of those projects that grow in post or have a delay for some reason. Our staff like the projects we take on, we are quite specific on the type of work we do and will tell a client if we feel it is out of our remit, and that only works in our favour. Keeping Staff happy with the shows we take on is essential, they are proud when we work on the finest TV work, Oscar winning films and sections of the large studio films; it's a good mix. We would like to take on more interns but due to our size every seat counts. We find the trainees/ interns from Europe to date have quite advanced grounding from their courses so this only highlights the skills gaps over here in the UK. However, I see a turn in applications from the UK in the last 6 months which is very exciting. I've given talks in some schools to encourage students to get involved earlier on in life. I do feel that in our area of work it is still not known widely enough that it can be a good career. Some of the best training is gained by starting young in a VFX facility and learning on the job. Additionally we see that training in games, apps and coding will be vitally important in the future too.
The surge in HETV is really something that BlueBolt has been involved in. Was that a conscious decision?
It was always our aim to work on TV when we started the company. We're fortunate in that our first major project was all of Series One of Game of Thrones. We had only ever worked on feature films previously, so HBO knew that the level of our work would be the right standard. They did a rigorous check on me prior to employing me as the VFX Producer on the show and I respect that. The results were proven when we delivered on Season 1, and it was an incredible show to springboard off of as a new company. None of us knew at the time it was going to be such a huge success.
We like working on HETV productions, the turnaround is quick and the scripts these days are incredible. We recently worked on The Last Kingdom, War and Peace, The Night Manager and Peaky Blinders.
Quite a few films were subject to big delays last year, which would normally mean you're forced to downsize your staff, but we're not nearly as affected when we have HETV projects going on as well. We run the company with approximately 50% HETV and 50% film.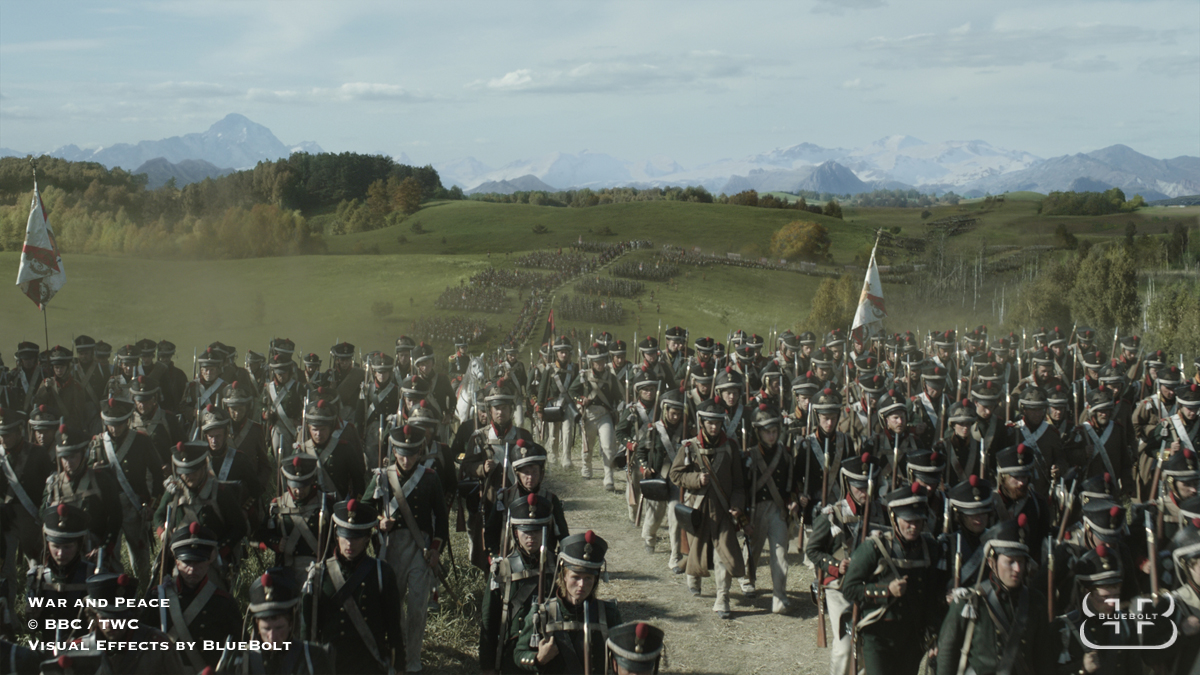 War and Peace
How do you see the VFX industry in the UK at the moment?
The VFX industry in Soho is doing well, its buoyant and with the HETV shows coming in, our company is positioned well. All VFX houses have the highs and lows of continuous work which is normal, it's just trying to get that as manageable as possible so you can ride out the lows and not have to loose any staff. Amongst the medium size companies, we all communicate and get on well. If a company can't do a particular piece of work it wouldn't be unusual for them to point a client towards someone else.
A huge part of the success is the UK tax-breaks. I don't think any of us would have a business if not for the tax breaks and the work which UK Screen put in to achieve them. They have been instrumental in the business growth that we've seen over the past couple of years and organisations like UK Screen and the BFC are vital to the industry keeping those plates spinning! The BFC fam trips, introducing US production companies to the work we do in the UK are so valuable too. I was contacted 18 months after one of those trips by someone I didn't know but had been told they said "Talk to Lucy at BlueBolt, they do exactly what we need". That's ideal, isn't it?
More on BlueBolt