Comedy film star returns to Elstree Studios
Star of the 1970s Confessions films, Carry On and ITV comedy hit Benidorm, Robin Askwith, is returning to Elstree for one night on Sunday 13 November, at the Studios where he became a big screen star 40 years ago.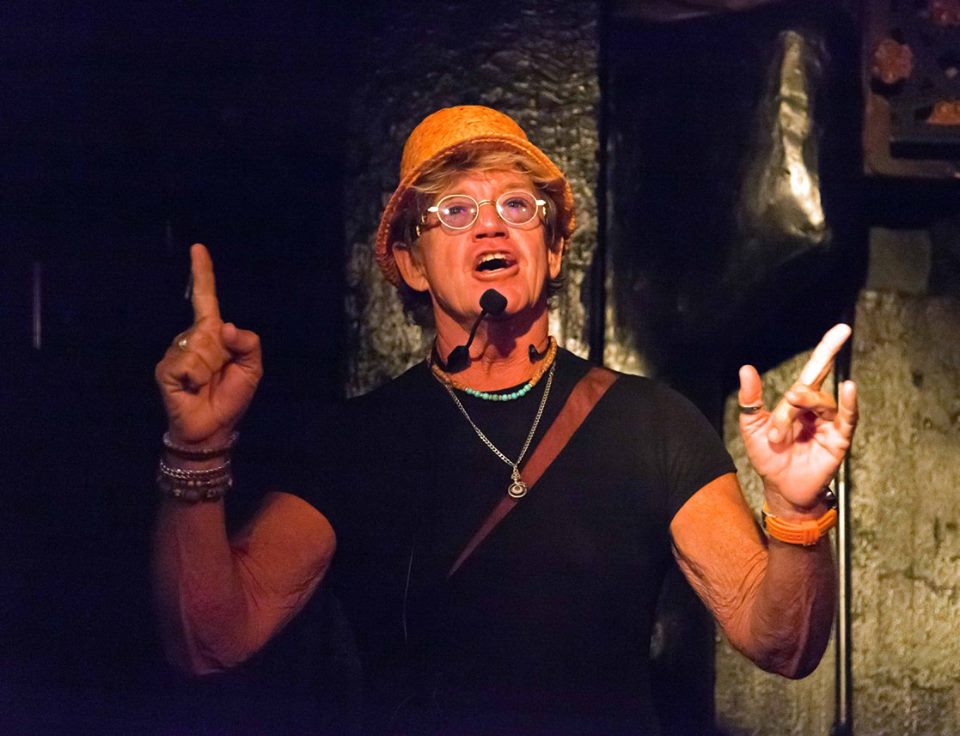 Above: Robin Askwith (picture courtesy of Misty Moon Fim Society photographer John Gaffen)
All four Confessions films were made at Elstree Studios and in his one man show Robin Askwith Bares All at Elstree Studios…and Not for the First Time!!!, Askwith talks candidly and with great humour about working on the series.
In the Confessions adult comedies - often seen as rivals to the Carry On films - Robin Askwith starred alongside a host of famous British actors including John Le Mesurier, Anthony Booth, Bill Maynard, Irene Handl, Lynda Bellingham and Windsor Davies. The first film of the series - Confessions of a Window Cleaner - became the highest grossing film in the UK in 1974.
As well as the Confessions films, Robin Askwith's career has encompassed both writing and stage work as well as numerous film and television roles. He made an early screen appearance in Lindsay Anderson's' If…. in 1968, several big sitcoms of the 70s including Father Dear Father and Bless This House, Leslie Thomas' wartime comedy film Stand Up Virgin Soldiers, as well as soap appearances in EastEnders, Coronation Street, Hollyoaks, Emmerdale, Casualty and ITV's biggest hit sitcom of recent years, Benidorm.
Speaking about his return to Elstree Studios, Robin Askwith said:
"Elstree Studios was my home for nearly six years. I offered Harrison Ford - then unknown - career advice! I lunched with Gregory Peck and discussed Clint Eastwood! I sneaked on the set of Star Wars and watched robots fall apart and wondered if Darth Vader should really have a Bristolian accent. Want to know more? Come and join me for this special show at Elstree studios on Sunday 13th November."
The evening, held in association with the Misty Moon Film Society, is one of a series of events celebrating the rich and varied past of Elstree Studios which is currently celebrating its 90th anniversary.
Managing director of Elstree Studios Roger Morris said:
"We are delighted to welcome Robin Askwith back to Elstree Studios after all these years. Elstree has been making film and television now for nine decades. We look forward to hearing first hand all the behind the scenes stories about Robin's time here 40 years ago."
Tickets for this event are available HERE.
More on Elstree Studios