Spotlight on...Outpost VFX: a south coast success story
13 January 2017
Established almost 4 years ago by top VFX Supervisor Duncan McWilliam, Outpost is a boutique visual effects facility based in Bournemouth. With a 3,000 sq ft studio, Outpost can house 45 seats and are capable of delivering VFX across feature films in parallel with commercials and broadcast projects. Here, MD Danny Duke (pictured below) gives us the lowdown on what they've been up to.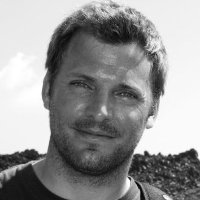 Above: Outpost VFX MD Danny Duke
Outpost has grown in both size and reputation rapidly since it was founded – can you tell us more about the company and its roots?
Outpost was founded by my colleague Duncan McWilliam in April 2013.
Duncan had spent 12 years working as an artist, VFX supervisor and Director at MPC London and MPC LA. On returning to the UK, and with changing delivery and review platforms he felt there was no need to base himself in Soho and sought to build something new, outside of town, where lower overheads benefit clients, and a different lifestyle benefits the staff.
The aim was to support independent feature films with Outpost's first project being Bryn Higgin's Electricity starring Agyness Deyn. At the time Duncan secured all VFX work on the feature despite having no staff and just a laptop in his spare room! Since then we've gone from strength to strength and have worked on many commercials, feature films, broadcast series and music promos. We've won awards for past work and are always looking forward, aiming for the top!
We have a strong ethos whereby everyone in the studio is valued, no matter how big we get retaining the same 'feeling' of being part of Outpost will always be important to us.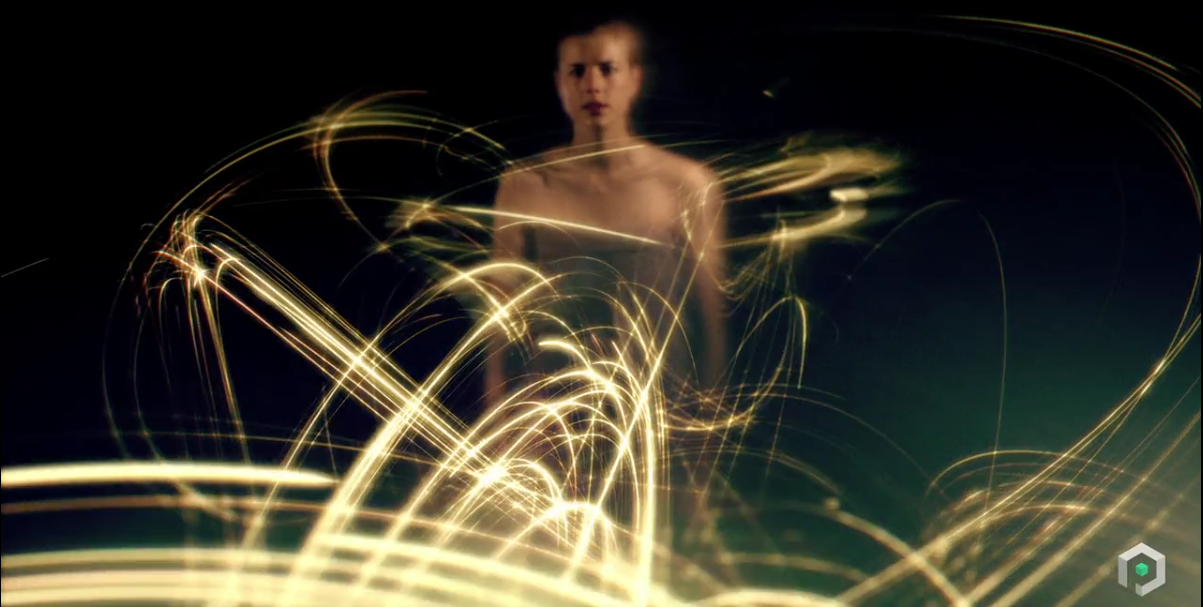 Above: Electricity
Does being a regional facility affect the way you approach your projects, are there any advantages and drawbacks?
Being in Dorset is great for many reasons, not least of which is being just 5 minutes from our incredible beach and so close to the New Forest at the weekends. However, it does mean the production team and senior management are often on a train to London visiting clients and attending review sessions. It's not a drawback, it's just something we have to factor into our working week. We make a point of always being available for client meetings as being in Bournemouth can never prohibit us from being in front of directors and producers... that's when you really get to understand what a project needs. Nothing beats being face to face! As a result we've someone from Outpost in London nearly everyday of the week.
Bournemouth is a really strong creative town with 1 in 5 people working in Digital. Whilst we're only a couple of hours from London Outpost also benefits from Bournemouth's student population. We cherry pick graduates from Arts University Bournemouth and from the NCCA at Bournemouth University, and also from the annual BFX student competition, in order to hire the brightest and the best new talent. So whilst, around 30% of our crew have joined directly from the local degree courses everyone else has spent time in Soho, earning their stripes at D-Neg, Framestore, MPC and the Mill. Perhaps because our seasoned veterans were keen to leave London to settle down with families.
Really there's no disadvantage to being a regional facility. We've got super fast broadband (a 1GB dedicated line) allowing us to use Shotgun for remote reviews and deliveries take the form of an Aspera transfer to clients all around the world. No one's running drives from one studio to another any more.

Above: Under the Shadow
Recently Outpost has worked on critically acclaimed films such as Iranian horror Under The Shadow and high-concept thriller Nocturnal Animals – how did these projects come together?
Under The Shadow has been doing incredibly well on the festival circuit and we're all proud of being a part of it. The relationship came about when Andrew Chapman, the line producer from Electricity recommended we speak with Wigwam Films about a film called iBoy. Since then Wigwam and Outpost have built a really strong relationship. We've completed both Under The Shadow and iBoy (due for release on Netflix later this month) and we're lucky enough to be working with them on a number of future projects too. So, client relationships, personal recommendation and perfect deliveries are really important to the success of Outpost.
Alongside our work on Bourne, Nocturnal Animals was an incredibly exciting project for all of us and only our second feature for Universal. We began by submitting a series of tests in order to prove the best approach to de-aging the key characters. Striking a balance between beautifying the talent whilst not making their features look too plastic was key to winning the job. We ended up delivering 226 highly detailed beauty shots in just 4 weeks with the entire Outpost team showing their dedication and perfectionism.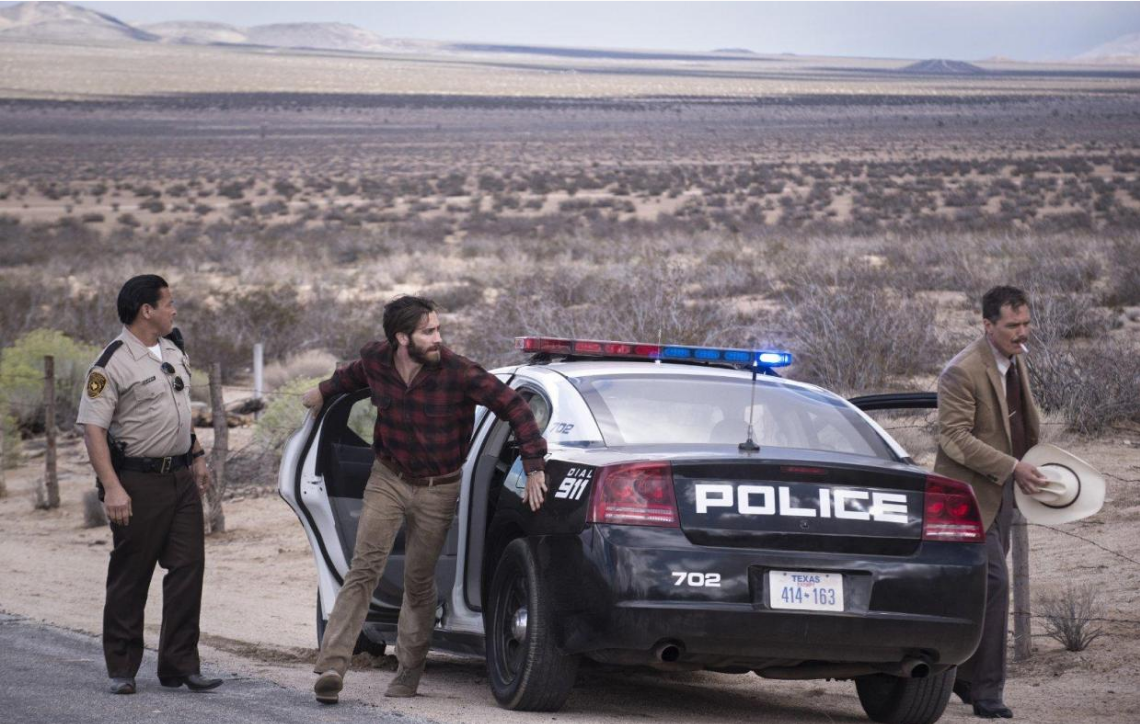 Above: Nocturnal Animals
Outpost has a big expansion project in the works for January 2017 – can you tell us more about it?
2016 was an incredible year for us. Outpost VFX completed work on 9 feature films, 23 commercials, 4 broadcast series, 5 virtual reality projects and even some game art assets. We also secured a fantastic amount of project work for the first half of 2017 and there's more almost every day. This meant we needed additional space just to fit everybody in and building work will soon be complete on a newly expanded 5000sq ft facility, seating 80 artists and includes a 14 seat 4k screening room for VFX editorial and a colour grading suite. This has all been designed to support multiple features, broadcast projects and high end commercials simultaneously.
To back this all up our we've quadrupled our GPU render capacity bringing us to over 120 GPU render nodes and we have doubled our CPU render capacity to over 150 nodes. We have invested in increased Pixit data storage to 150 Tb with a 40 Tb fast pool streaming 4k uncompressed to our grading and editorial cinema.

Since our NBC Universal MPAA Audit we have upgraded all aspects of security and transfer and expanded personnel within our IT and pipeline departments to ensure the safety of all our clients' data.
Does the project mean that you are looking to expand more into bigger film features, or will you maintain a balance with commercials and tv?
We've come along way since Duncan's spare bedroom, and I don't see us slowing down just yet. Outpost has some very exciting blockbuster films lined up and we're keen to compete with the biggest studios, but I think there's also a danger of forgetting where you've come from. Currently each sector supports the business in relatively equal amounts so maintaining a balance is key for us!
Besides, I think diversity is really important. With commercials there's a huge variety of work and often times with fairly quick turnarounds. This means we can give work to the most able artists in each discipline whilst also being sure the variety of works prevents stagnation.
How do you see the UK VFX and Post industry currently – do you think that the reported success of the industry will continue?
For the last 20 years the British VFX industry has seen a steady increase. Even as global economies see a downturn, the demand for entertainment and cinema stays strong. On top of that we've seen the ever hungry consumer devour VOD media, with production companies and studios rapidly increasing the offering by making new shows. More shows mean more VFX and with the UK's reputation for creativity and craftsmanship I'm not at all surprised that VFX is a growth sector in our economy.
For Outpost this has seen us double our turnover year on year so I'm certainly hopeful the trend continues!
I think that so much of it comes from the artists. I've never known an artist to be actually 'happy' with their work; so as everybody strives to be better they're pushing the the boundaries of what's possible. Just look at Grand Moff Tarkin! Love it or loath it, I applaud ILM for getting as close as anyone has to a lifelike CGI character. With this kind of attitude meeting demand for ever more difficult VFX work, I think that the UK VFX industry is in a very exciting place right now.
What's next on the horizon for Outpost?
Ah, well... as ever we're sworn to secrecy with regards to future projects. What I can say is that we've plans to add a dedicated animation department with a couple of children's series in the pipeline. This might mean an overseas office and we're scouting for locations that will see Outpost have more of a global reach in that field, maximising on creative tax breaks and native talent.
More on Outpost VFX