David Puttnam quotes UK Screen statistics in Lords Brexit debate
20 January 2017
On Thursday 19th January the House of Lords held a debate regarding the effect of Brexit upon Creative Industries. Lord David Puttnam spoke (producer of 'Chariots of Fire', 'The Killing Fields' and 'Midnight Express' amongst others) using data collated by UK Screen to underscore the importance of maintaining the status quo in the VFX and Animation industries: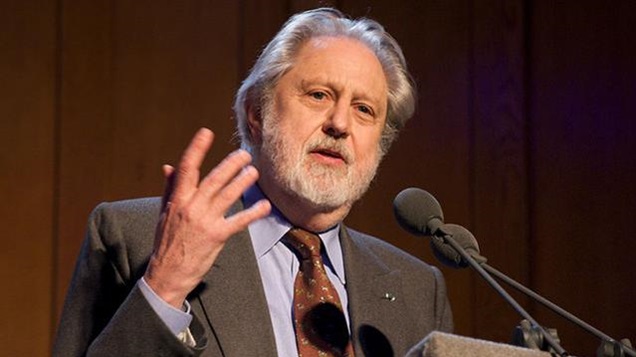 "I want to focus on a vital but rapidly growing subsector of the screen industries, the visual effects and animation business. This relatively new sector has an annual turnover of £2.25 billion and employs in excess of 25,000 people. This all came about because in the late 1960s, a migrant named Stanley Kubrick came to London to make his film "2001: A Space Odyssey". There was no suitable special effects business for his purposes so he had to invent one. That film's success attracted the makers of the first "Star Wars" film—and the rest is history.
Over the past few years, as a result of continuing investment in technology, which in turn attracted creative talent from all over the world, we have emerged as the global leaders in a rapidly growing business. In the visual effects category at last year's Oscars, five of the six nominees, including the eventual winner, were British. We employ the very best talent from around the world, regardless of nationality, and in very large numbers. Of the total workforce in the sector, depending on their grade, between 31% and 35% are EU nationals, and a further 12% are from non-EU countries. In our largest companies, the figures are even starker, ranging between 41% and 45% from the EU alone. Even these percentages increase, topping 50%, when you focus on ultra-high-end jobs in 3D and virtual reality. Are we seriously going to jeopardise a pre-eminence that has taken 50 years to build by requiring up to half the workforce to leave? Of course we are not. So why not dissolve their insecurity and tell them how very welcome and valuable they are to our society and our economy?
Finally, before this debate, like so many others, gets swamped by economic data, here is a flat-out plea to the Minister. As well as the economics, there is a huge moral issue at stake here. Let us be clear: we, Britain, caused this rift. Europe is the injured party. In such a situation surely we should seek to retain a little of the moral high ground by clearly and unequivocally guaranteeing the right to stay to those hundreds of thousands of hard-working, taxpaying, economically active people who add so much to the vibrancy of London in particular and the nation in general. At present we appear to be subjecting them to some form of prisoner exchange programme, treating them as high-stakes bargaining chips. These are people, not chips—people who last June's unfortunate vote suddenly made vulnerable. As the noble Lord just said, surely as a nation we are better than that. Surely we should immediately and generously embrace them in the hope that Europe will see the good sense of doing likewise, which I suggest it unquestionably will.
In her speech this week the Prime Minister said:
'We will continue to attract the brightest and the best'
Ensuring that immigration continues to bring benefits in addressing skills shortages where they exist. Here is her golden opportunity, without delay, to put her words into action. I beg the Minister, when he replies, to add his voice to what is already a clear majority of the will of this House that we make an unequivocal declaration of the right to stay and remove uncertainty from so many valuable and entirely innocent lives. This we can and must do."
More on UK Screen Alliance