BlueBolt completes VFX shots for Tom Hardy's 'Taboo'
10 March 2017
BlueBolt has just completed over 550 shots for FX/Scott Free on the Tom Hardy lead show 'Taboo' currently airing on Saturday nights on BBC One and on the FX network.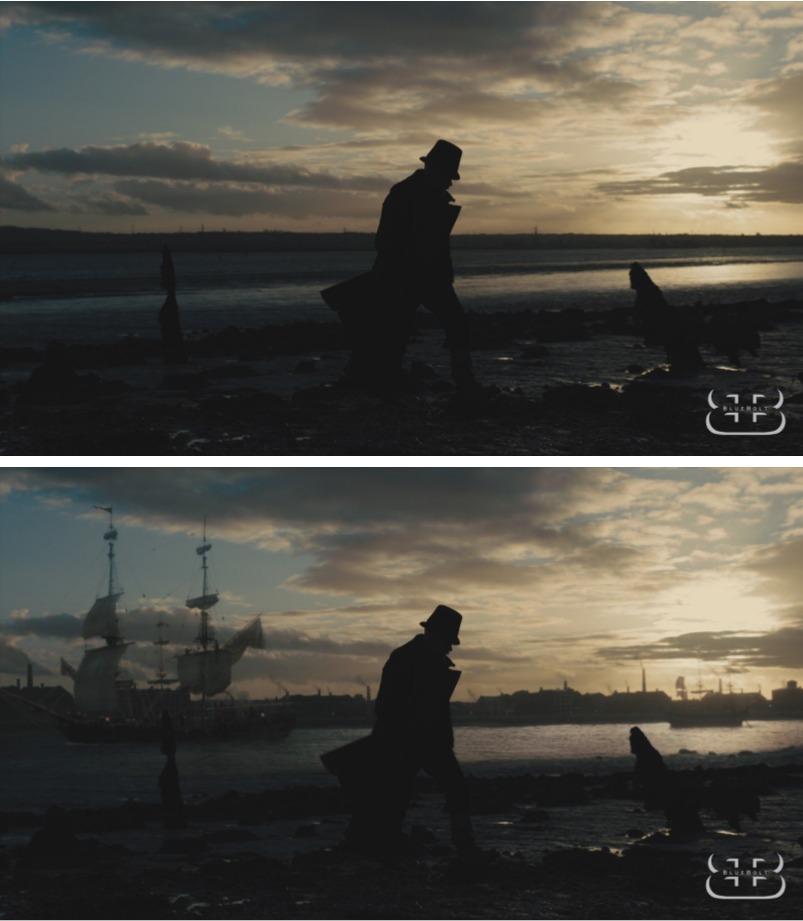 Taboo is set in London in the early 1800s and follows James Keziah Delaney, a man who has been to the ends of the earth and returns home to London from Africa, to inherit what is left of his father's shipping empire and rebuild a life for himself. He must battle with his demons, as well as the frosty reception he meets on his return.

The visceral look of the series mirrors the dark and brooding tale of James. The team at BlueBolt created CG period London which features right through all 8 episodes, enhancing and extending what was built by the Production Design team. Docks and harbours were filled with period cargo ships, and views along the Thames were replaced with digital matte paintings and historically accurate CG buildings and towers, all providing a powerful backdrop for the gritty drama.

BlueBolt are currently delivering The Last Kingdom Season 2 for Carnival, Guerrilla for Fifty Fathoms and underway on Entebbe for Working Title, Holmes & Watson for Columbia Pictures and Robin Hood: Origins for Lionsgate.
You can see the VFX reel here:
https://www.facebook.com/BlueBoltVFX/posts/1519755584719907
https://twitter.com/BlueBoltVFX/status/838783289896878081
More on BlueBolt