Studio Liddell earn award nomination for Ranger Rob
27 April 2017
Studio Liddell have been shortlisted for an international broadcasting award with their favourite boy scout, Ranger Rob.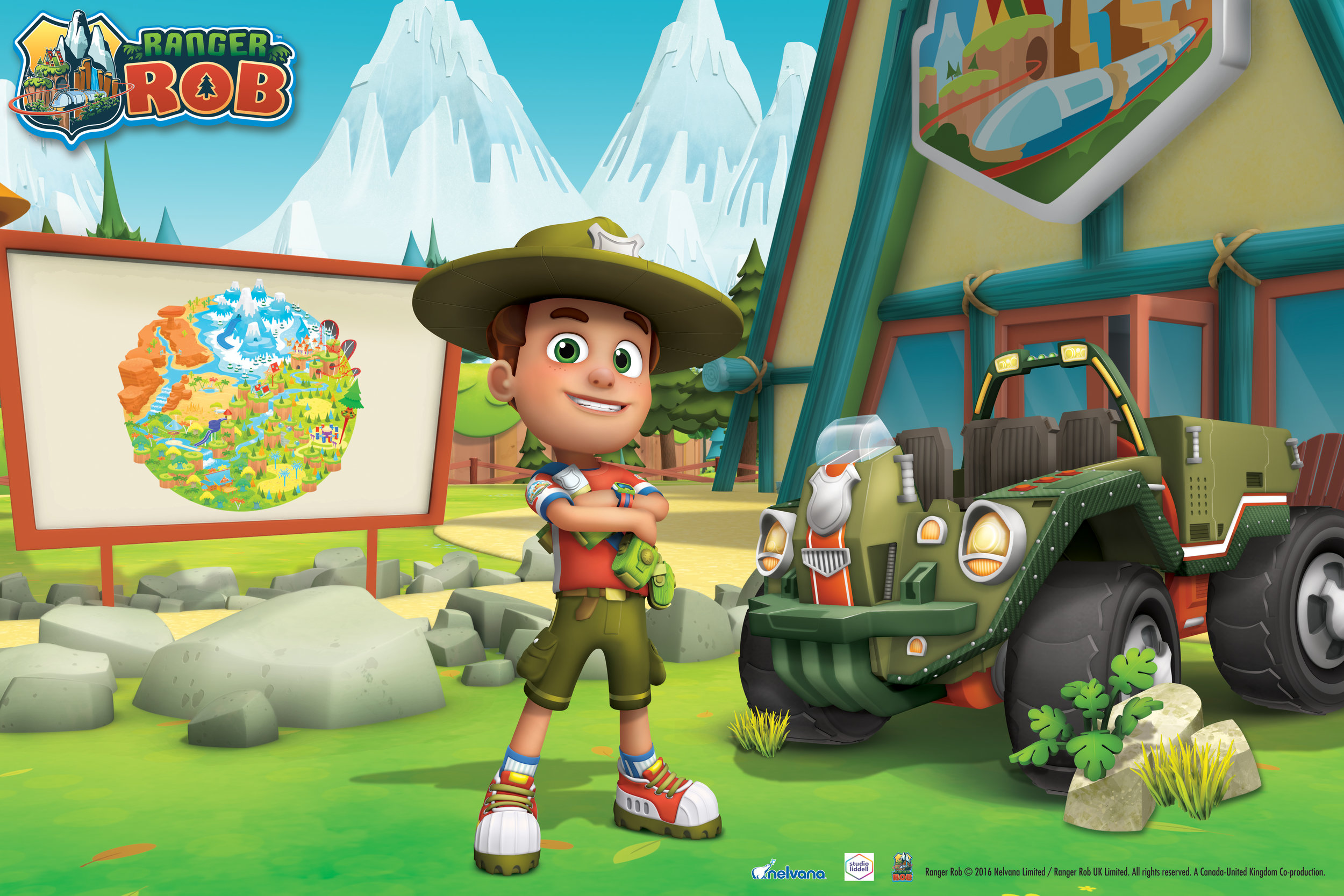 Canada's Youth Media Alliance has revealed it's nominees for the prestigious 2017 English Language Awards of Excellence for TV programmes and digital productions, which recognise the country's top producers and broadcasters of screen-based content for young viewers.
Studio Liddell have been shortlisted alongside world leading Children's entertainment production company Nelvana, who selected Studio Liddell to collaborate on this amazing project.
The glittering awards ceremony will be held on the 31st May at the CBC Glenn-Gould Studio in Toronto.
Bursting with energy, adventurous Ranger Rob zip-lines, vine swings and snowboards as he discovers the thrilling Big Sky Park … with a little help from the Broadcast Team. Commissioned for Canadian channel Treehouse TV, Studio Liddell has brought the adventures of the coolest Boy Scout on the block to life, co-producing with Nelvana.
18 months in the making, a team of 40 artists were designated to work on fifty-two 11 minute Ranger Rob episodes. The project required Studio Liddell to create a shot management system to co-ordinate with Nelvana's existing system, to allow easy management of the process.
Helen Lebeau VP, Production, Corus Entertainment said:
"We are extremely excited to be shortlisted for this award, and it's the result of months of hard work. Studio Liddell has been a terrific partner at every phase of the process, hiring top level artists and a very strong MTG team in place which has resulted in the creation of top quality animation.

"The nomination is testament to the dedication and expertise of the team and very much deserved".
More on Studio Liddell