London Mayor visits Dneg - sets out vision to make London world's most film-friendly city
1 February 2017
Sadiq Khan has set out his vision for London to become the world's most film-friendly city, announced at a screen industry round table co-hosted by Film London and the Mayor of London, and held at Double Negative Visual Effects.
Sadiq said: "From upcoming films Star Wars: The Last Jedi and The Mummy to the recent successes of Bridget Jones' Baby and Brotherhood, the capital's film industry is currently enjoying record investment and I'm committed to making sure that it continues to flourish, making London the best, most inviting place for film production in the world."
This will include a raft of new measures to invest in talent, skills and infrastructure, ensuring the capital's film industry is able to continue on an upward trajectory. The plans were discussed with the leading lights of London's screen industries at the round table, also looking at the challenges facing the sector and reaffirming the Mayor's commitment to the creative industries.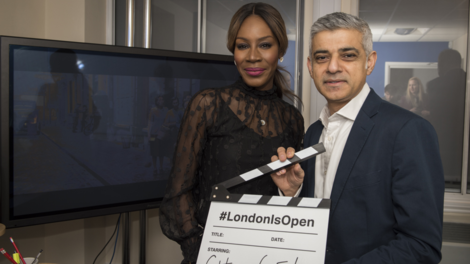 Figures released last week show that the UK film industry has enjoyed a record-breaking year with inward investment in 2016 reaching £1.35 billion – an 18 per cent increase on the previous year. Approximately three-quarters of the UK's film industry is based in and around London, meaning that it contributed roughly £1.2 billion to the capital's economy in 2016.
The creative industries account for one in six jobs in the capital and are a major area for economic growth, with culture and the creative industries worth £35 billion to the capital's economy.
This article originally appeared on Film London's website. To view the full, unedited article click here.
More on DNEG