Celebrating Elstree Studios 90th Birthday
29 June 2017
If you visit Borehamwood High Street the home of Elstree Studios you will see that every lamppost is festooned with banners in celebration of Elstree Studios 90th birthday celebrating the best of Film and Television produced at the internationally famous studios.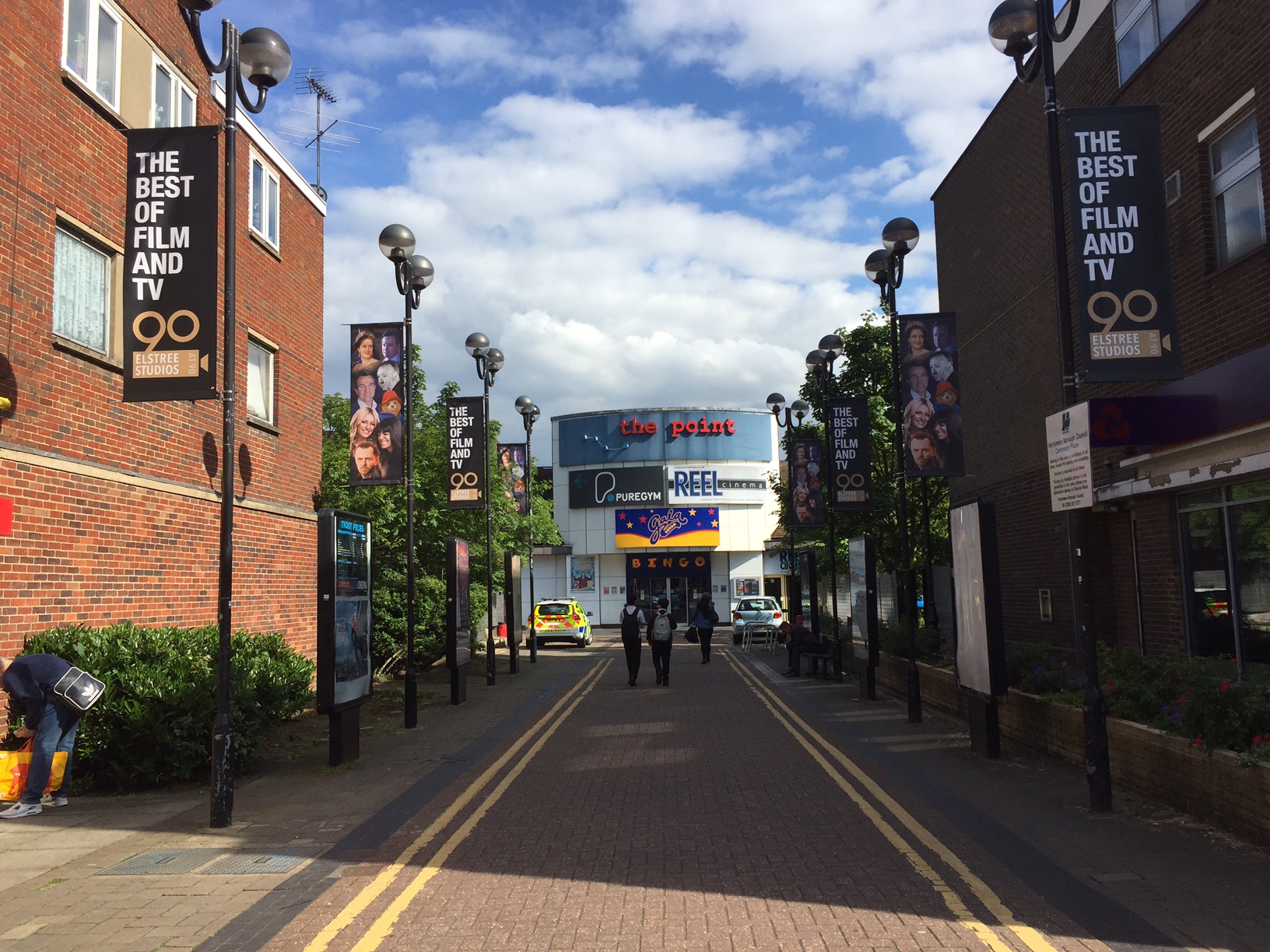 Images of stars past and present include Alfred Hitchcock, Colin Firth, Claire Foy, Tess Daly, Claudia Winkleman, Paddington Bear, Simon Pegg and Bradley Walsh.
Roger Morris, Managing Director of Elstree Studios, says Borehamwood and Elstree are proud of the Studios heritage and the importance to the area. It was after all the British Hollywood, the studios regeneration and success reflects the overall success of the UK film and television industry.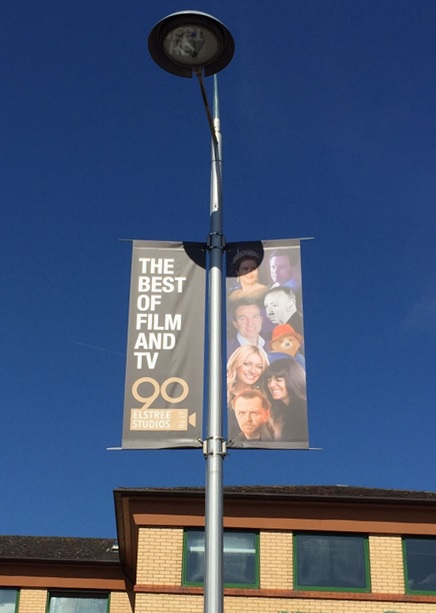 The creative industries are a growth industry in the UK and we are world leaders. The college that we sponsor, the Elstree University Technical College, the vocational education school for Film Television and Theatre has over 360 students, that's more than the National Film School and London Film School combined.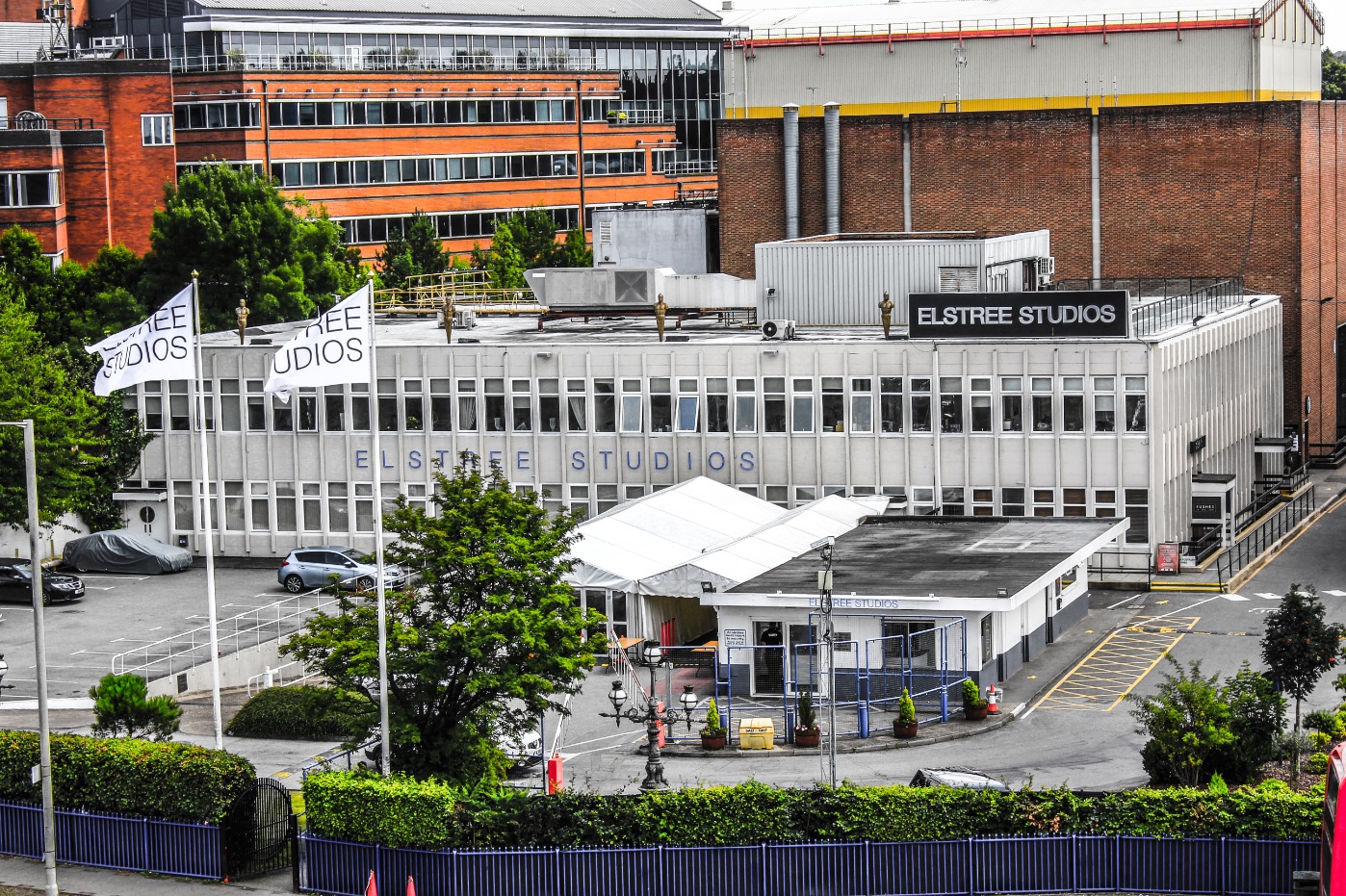 More on Elstree Studios