Hackenbacker Audio Post Production Nominated for Four Music and Sound Awards
30 June 2017
Hackenbacker, part of The Molinare Group, has received four nominations in the 'Best Sound Design for a Television Programme' category at this year's Music and Sound Awards.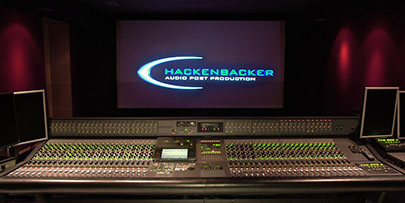 This is in recognition for the team's work on Thunderbirds Are Go, Cold Feet, One of Us, and The Witness for The Prosecution.
Nigel Heath, Hackenbacker's founder, comments:
"We're all thrilled and honoured to be finalists in this year's Music and Sound Awards. I'm personally extremely proud that the exceptional creativity and skill of the entire team here at Hackenbacker has been acknowledged with these four nominations."
Julie Parmenter, Molinare Managing Director, added:
"Hackenbacker has had such a wonderful year working on such brilliant projects and it's great to see their work being recognised."
The winners will be announced on Thursday the 14th of July.
More on Molinare