Spotlight on...Fifty Fifty Post: a bespoke approach to post
11 July 2017
Fifty Fifty is a full service, independently owned post and production house based in the heart of London's Soho specialising in broadcast, commercials and content. Commissioned by production companies, brands, and agencies big and small to handle projects from concept to delivery, Fifty Fifty aims to invest in talent and put technical excellence on the front line. Here, Managing Director Cara Kotschy, gives us an insight into the company.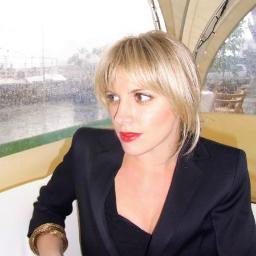 Above: Cara Kotschy, MD, Fifty Fifty Post Production
Fifty Fifty was established in 2003 and has quickly become a respected boutique facility – can you tell us more about the company?
When we opened our doors back in May 2003 everything coming out of edit and final post was short form. From promos, to commercials and corporate films it was all under five minutes long.

Over time the business has developed and diversified in line with the ever changing commercial and financial market. We now have successful long and short form departments working with major networks, broadcasters, production companies and agencies to create and deliver non-scripted series, one-off documentaries, feature films alongside commercials and digital content.

Does being a smaller, independent facility affect the way you approach your projects, are there any drawbacks?
With 19 suites, we are seen as being quite large in size in the commercial world but in the broadcast world we are still seen as being small. I wouldn't say it affects us in our approach any more than the bigger facilities because they will all get full at some point and set about playing edit suite jenga to fit all the work in.
The clients that we work with on the broadcast side tend to come to us because of our size, our bespoke approach to post and the family feel to the facility, but there are some that will see our size as a drawback and worry that it may cause a problem. We know our limitations and target projects and production companies that work well within that accordingly. So, we haven't had any problems to date.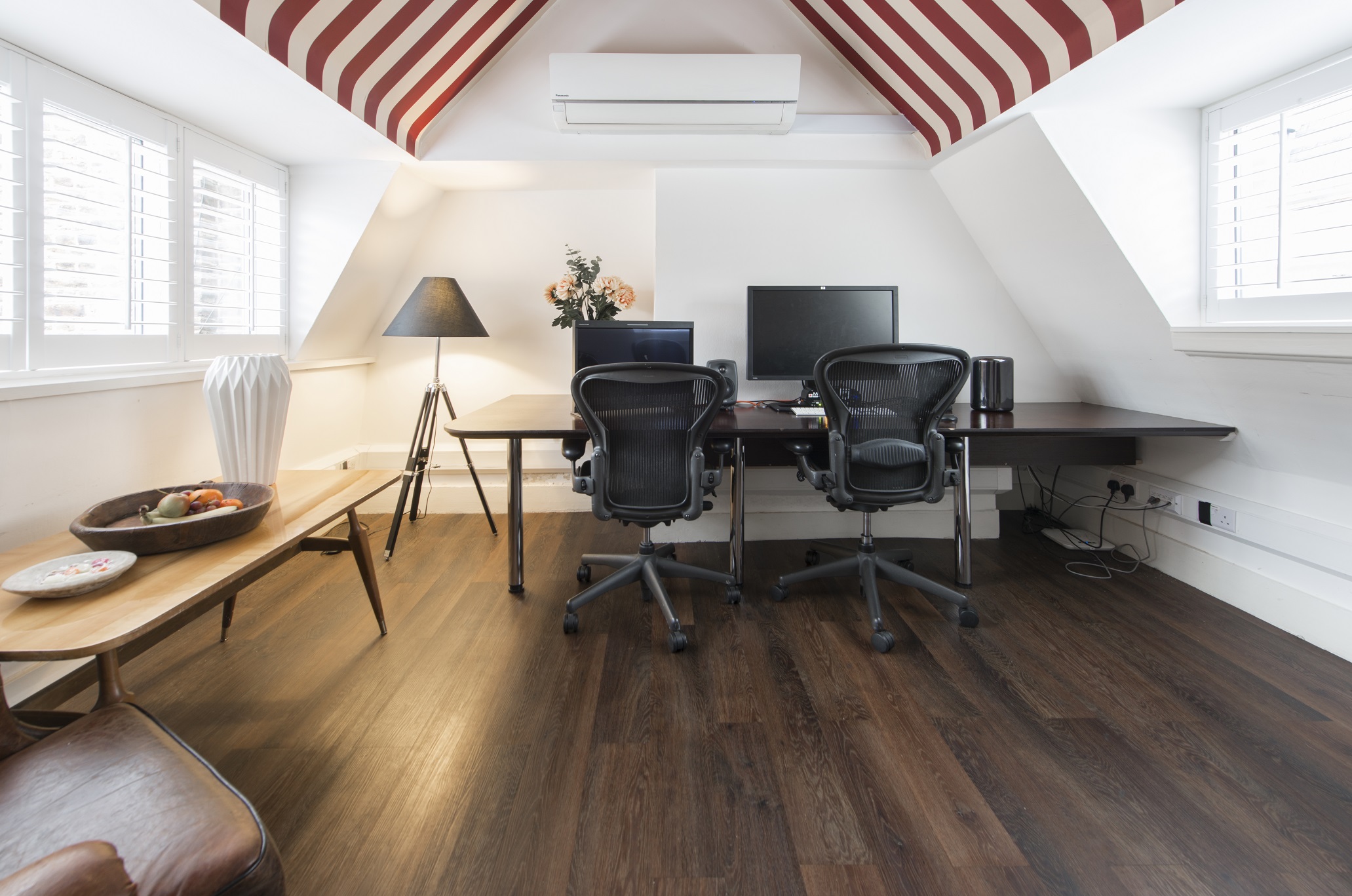 Above: One of Fifty Fifty's new edit suites
Fifty Fifty has recently looked to expand its operations with new edit suites – can you tell us more about this?
We have thus far added another three offline suites which will become five by the end of the summer. It will mean we have 19 offlines, two onlines, Baselight, Flame, motion graphics, audio and VO on offer all under one roof.
You've worked on shows such as 'Anthony Joshua – Road to Klitschko' and 'Horrid Henry'. What's next in the pipeline?
We are just finishing our first Netflix Originals series 'Jack Whitehall: Travels with my Father' for Tiger Aspect/Cave Bear productions in glorious UHD. It's a exciting production to be working on and a massive string to our bow to be one of the first facilities in Soho making non-scripted Netflix Originals content.

We are also part-way through a very interesting and worthwhile project the details of which are currently under wraps. We were delighted to win this contract, providing a full post solution for a 4K & 6K project which we won through a tender process against 19 other post houses. We are now editing, grading and onlining with our own home-grown in house creative talent over the remainder of the year.
We hope to get our teeth stuck into more 4K material in the coming months.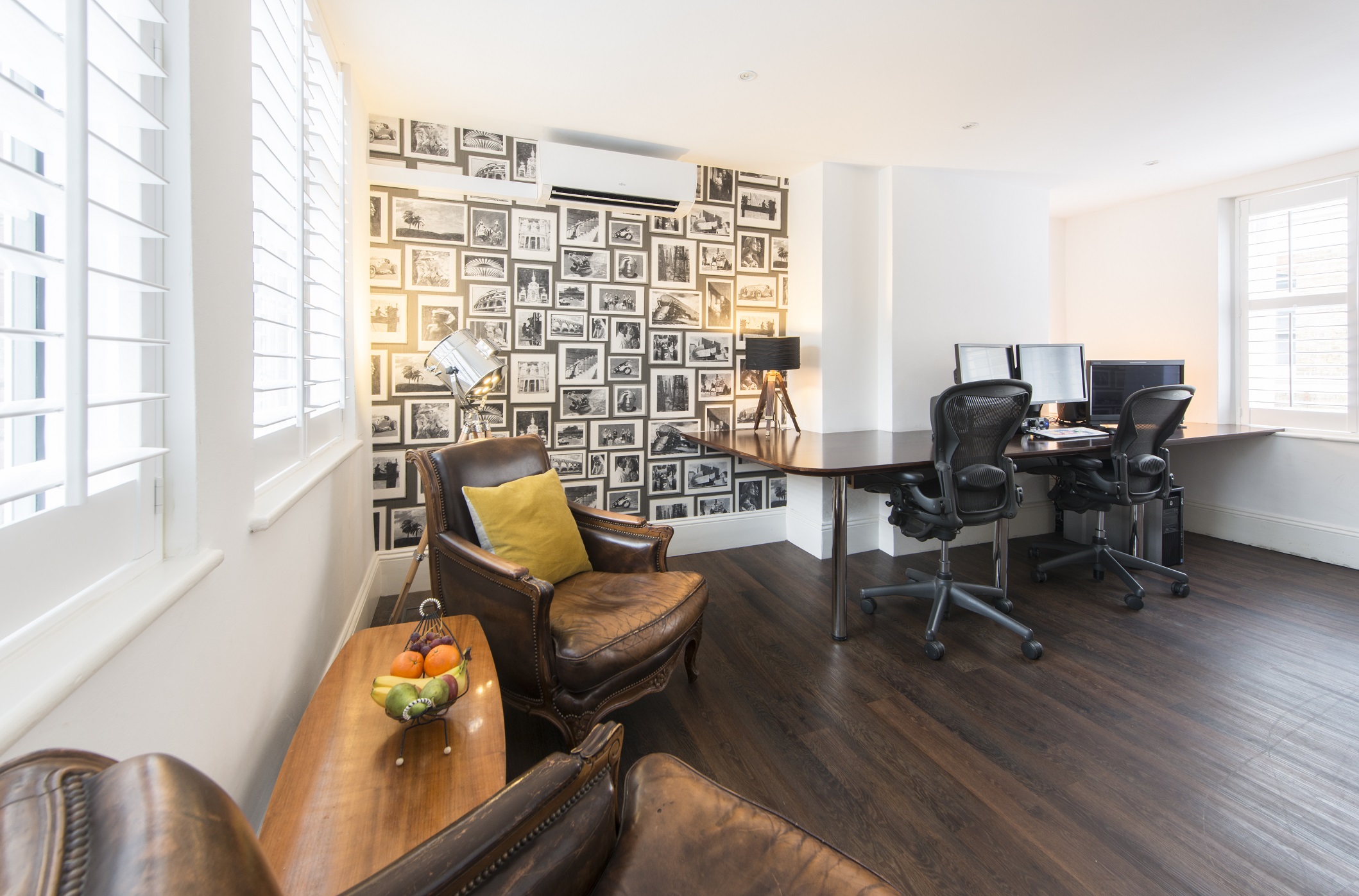 Above: Some of the new facilities at Fifty Fifty Post Production
Would you say there is a sense of camaraderie and rivalry between Central London/Soho facilities which stimulates the industry?
I would say there is both an air of healthy competition and peer support in amongst our Soho (and wider) neighbours. I enjoy meeting with my peers, discussing business and swapping war stories sometimes we even swap clients...!
Fifty Fifty work ranges across a broad spectrum including broadcast and commercials. From your perspective is this indicative of how the UK post and VFX industry is thriving?
I'm not sure if it's indicative of the industry as a whole but I do think it's necessary for a business like ours to diversify in line with market requirements to ensure we are able to suit our evolving client needs and also to add revenue streams and profitability at a time when margins continue to slide.
What's next on the horizon for Fifty Fifty Post as a company?
We're looking to add production services for short-form…watch this space!
More on Fifty Fifty Post