Spotlight on...Pinewood Post Production: The sounds of success
22 August 2017
Alongside its core studio operations, Pinewood boasts a team of award-winning creative and technical talent, who support film, television, games and audio book production from inception through to distribution.
Expertise in post production sound mixing and design, Foley, character voice casting and international re-versioning, make Pinewood a proven and trusted partner.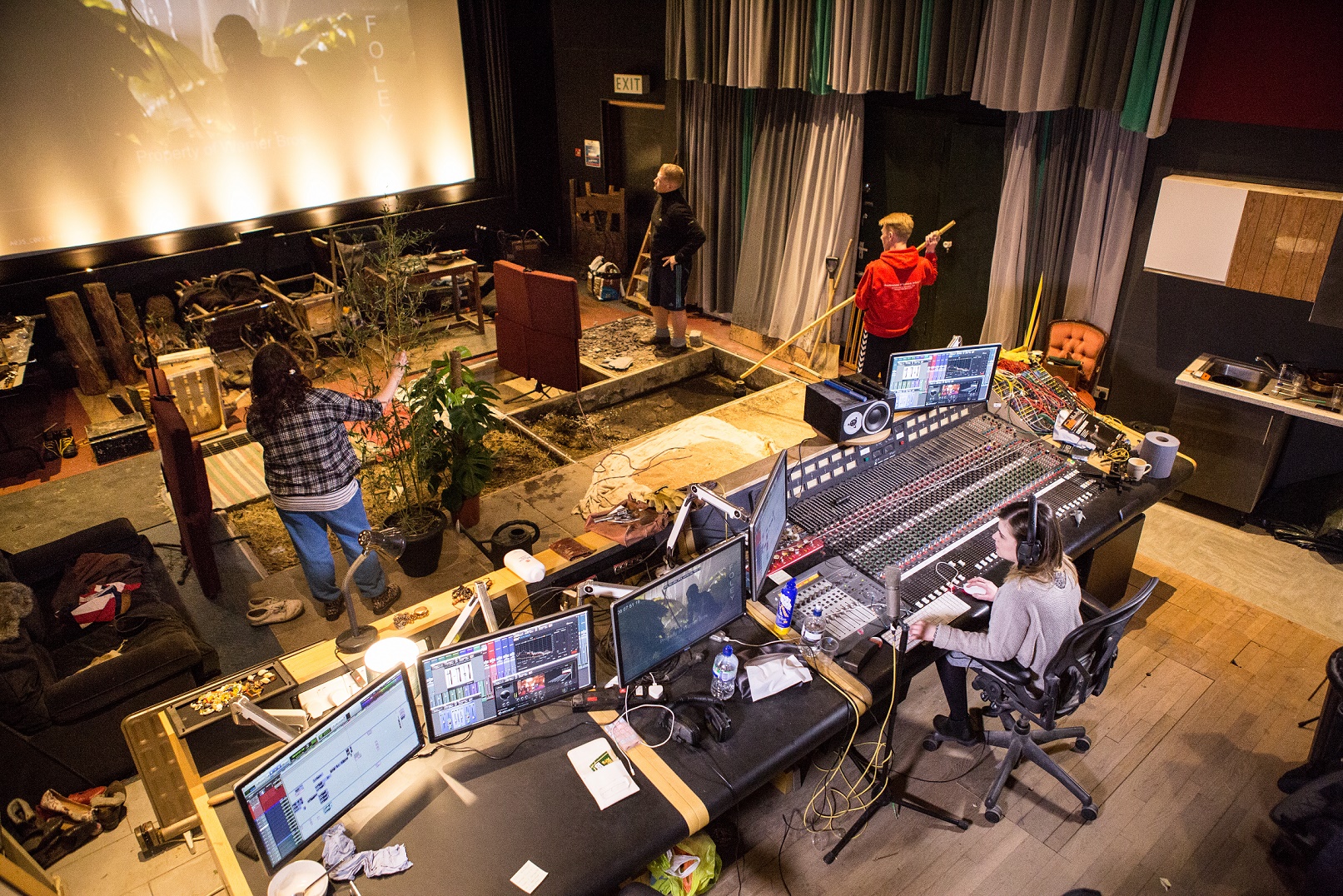 Pinewood's original sound division within Post Production, headed up by Paul Govey, combines talent with state-of-the-art technology. Paul Govey started his sound career at Shepperton Studios and was an accomplished re-recording mixer before moving into management in 2008;

"During my time working in film and television, I've experienced first-hand, the evolution and sweeping technological changes in the industry, from magnetic film recording through to current post production workflows and the latest digital technologies". He was also one of the first re-recording mixers in the UK to implement mixing with-in Pro-Tools and worked closely with Dolby during the early planning stages and through to completion of the first Dolby Atmos Re-Recording Theatre in the UK at Pinewood."

Today, the UK team comprises Oscar and BAFTA award-winning re-recording mixers and the work spectrum spans studio and independent feature film, high-end TV drama documentaries and games.

Pinewood's creative audio team focus on finding innovative ways to create every sound imaginable for film, TV and games. From capturing cars crashing, to the noise of a 200-strong crowd, or indoor weapons being fired, the award-winning team offer post production sound on a diverse range of projects.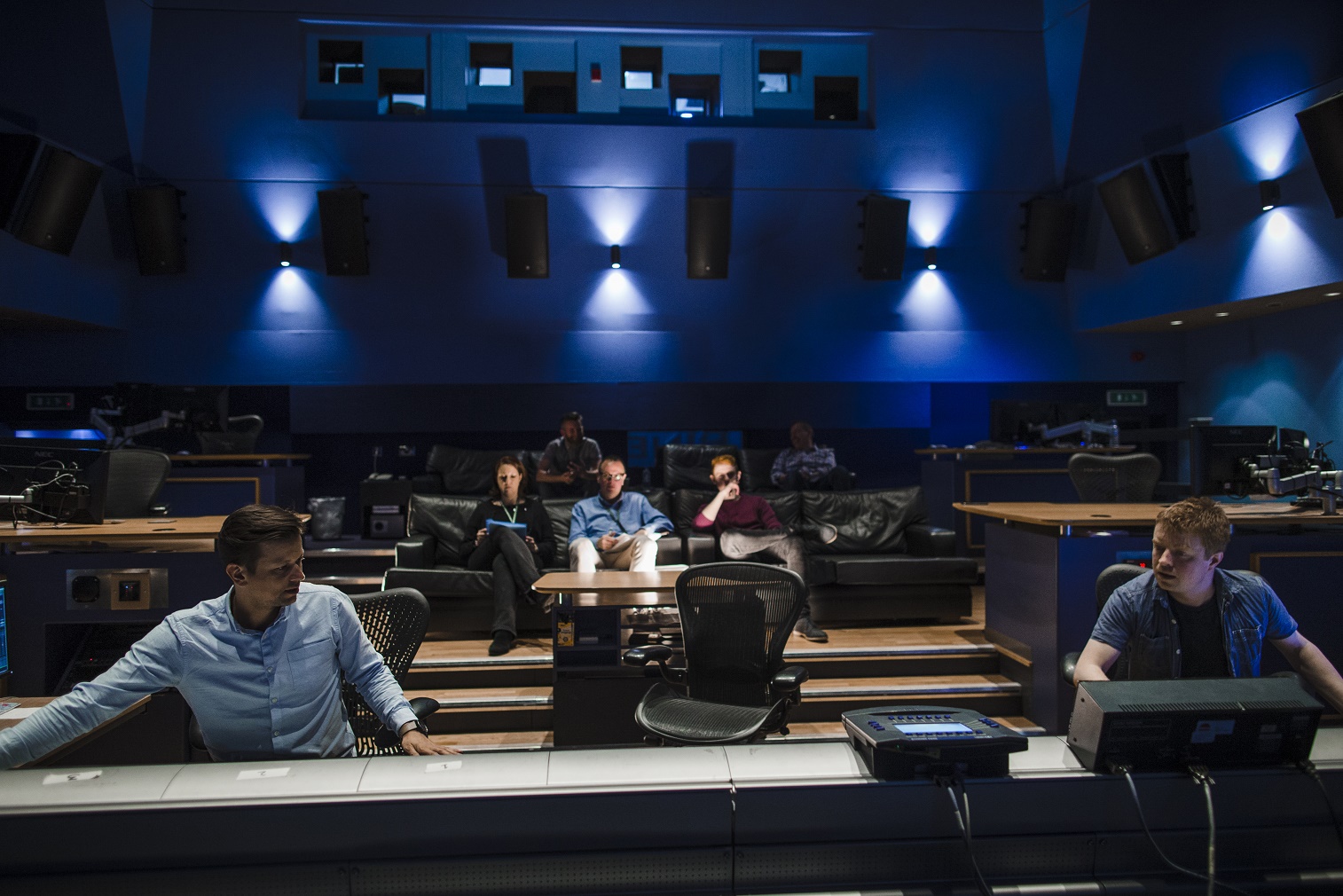 Glen Gathard heads up creative audio operations for Pinewood and he is an award-winning sound editor, Foley mixer and sound designer. Glen has been an ADR recordist and Foley mixer on such films as Fantastic Beasts and Where to Find Them, Rogue One: A Star Wars Story, Avengers: Age of Ultron, Edge of Tomorrow, The Monuments Men, Captain Phillips, Skyfall and Prometheus. In recent years, he has been a major driving force in Pinewood's expansion into the games industry and projects he and his team are credited with include EA Madden, RIGS, VR Worlds, Planet Coaster, Fable, Alien: Isolation (Sega) and Total War – Warhammer.

Pete Burgis is a legendary British Foley artist who has worked on over 150 titles including the Bond, Harry Potter and Sherlock Holmes franchises, Pan, Everest, The Man From U.N.C.L.E., Cinderella, The Game, Exodus: Gods and Kings, Edge of Tomorrow, the Academy Award-winning The King's Speech, Slumdog Millionaire, Band of Brothers, Atonement, Children of Men, Captain Phillips and Gosford Park. He is a double Emmy Award-winner and a triple Golden Reel Award-winner.

The skills of Pinewood's team and the art of Foley were showcased in the short film 'The Secret World of Foley', which screened at the BFI London Film Festival.
The other field of post production sound that Pinewood boasts expertise in, is international sound and versioning. Encompassing audio mixing work for a host of major studio clients, Pinewood has contributed to some of the biggest grossing movies in recent years. The accomplished team, headed by Jens Christensen, has been at the forefront of implementing technology and innovative workflows that are now recognised as industry standard. The delivery schedules for worldwide day and date releases are notoriously demanding but the team consistently provides a first class service
More on Pinewood Post Production