Mortierbrigade & Aardman put Belgian clothing giant back on the map
1 September 2017
Creative agency Mortierbrigade partner with Aardman to help reboot ready-to-wear brand Brantano with new stop motion campaign.
In 2016 the well-known Belgian ready-to-wear brand Brantano was taken over by the FNG group. The complete look & feel of the brand has been rebooted and today the brand takes back its place on center stage with a new campaign. The campaign has been brought to life by creative agency mortierbrigade and Aardman and is the first time the studio has worked with a Belgian advertising agency.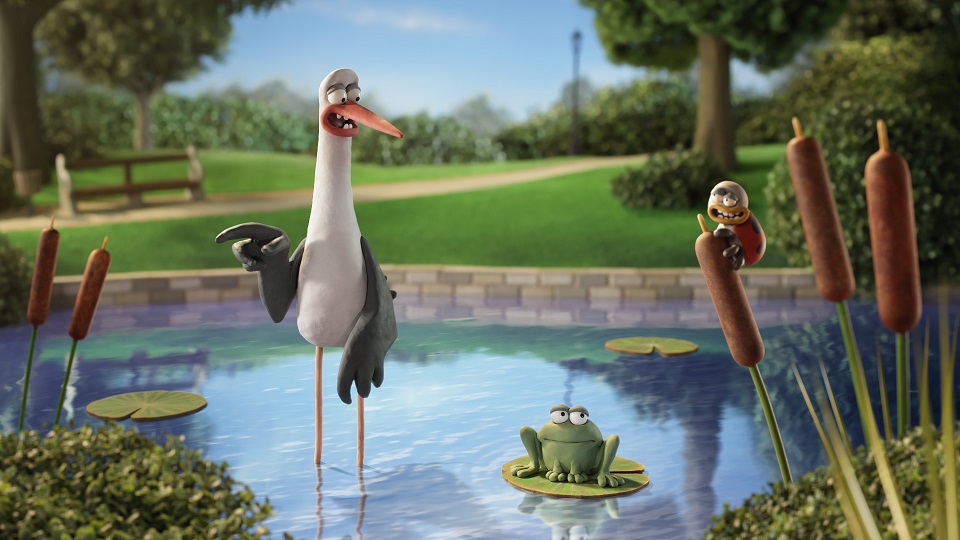 The creative concept is coined on the phrase 'like a walk in the park', that's why its stories feature animals in the wild. Jens Mortier, Partner & Creative Director at mortierbrigade:
"We've chosen to approach fashion from a completely new standpoint. Our clothes and shoes enable us to fully discover the world around us. Like a walk in the park. For this campaign we tried to imagine what animals would think when seeing all these people wearing Brantano clothes and shoes."
In the 30" spot animals see people strutting by and can't help but laugh. Well known Belgian actor Tom Van Dyck, who provided the voice for the campaign adds:
"These animals are experts on the matter: they know all fashion trends. They see us strutting by every day and don't mind giving their opinion."
This creative concept will be the common thread throughout the campaign, of which the first episode is launched today. Three characters play the lead in the first commercial, which is produced in a classic Aardman visual style, but audiences can look forward to meeting even more animals in the next ads in the campaign.
Rich Webber, Director at Aardman said:
"This spot was great fun to direct and both Brantano and mortierbrigade were great to work with and gave us a free reign with the animation. We were able to incorporate some nice squash and stretch action as well as lovely subtle character moments. It's always interesting lip-syncing to a different language as the intonation is usually quite different. Animating in Flemish was really fantastic - some lovely words which were expressed really well in the performance by our animator Adam Watts."
Mortierbrigade is the first Belgian agency to work with Aardman. Watch the ad here!
More on Aardman Animations