BlueBolt invest in 4k Projector
6 September 2017
VFX facility BlueBolt are to be an early adopter of the new JVC-Z1 true DCI 4K laser diode projector.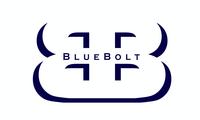 The device, which is capable of displaying 100% of the DCI P3 gamut and HDR, has excellent black levels and will serve as the viewing projector in the primary screening room at their London office.
Purchased through Kaurus, BlueBolt's preferred screening room equipment reseller, the Z1 replaces the Christie Mirage 6K and will allow clients and artists to view images native in relevant resolutions, and with colours that match those seen in grading suites further down the pipeline.
BlueBolt offers high-end compositing, CG and Digital Matte Painting to the international film and television industry. Recently completed projects include 'War Machine' for Netflix and Emmy nominated 'Taboo' for Scott Free.
On the current slate are a number of projects for clients such as Working Title and Lionsgate, and VFX will be provided for 'Johnny English 3', now in production.
More on BlueBolt