Blue Zoo launch AnimDojo, a new style of animation training
6 November 2017
Blue Zoo have designed a series of animation 'workouts' so budding character animators can hone the skills needed to make it in the industry.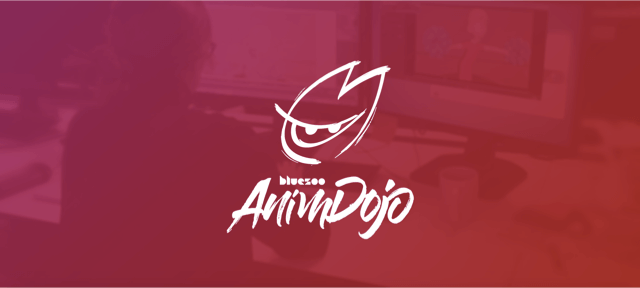 AnimDojo is a series of exercises and workshops & workouts, online and on-site, designed to help animators gain speed, efficiency and the ability to critique their own work. Key skills that graduates are often missing yet are crucial for a successful career in character animation.
They've evolved from techniques Blue Zoo use to upskill their own employees. Many graduate animators quickly become great animators during their initial time in the studio, and Blue Zoo's aim is to capture the process that leads to that improvement, and open it up to everyone. AnimDojo will be run by one of the best CG animation tutors in the industry, Bader Badruddin, and is designed to help animators become better character animators as quickly as possible.
Tom Box, Co-founder, Blue Zoo Animation says;
"The goal at AnimDojo is to provide animators with a method to gain additional skills to those covered in traditional learning settings"
Efficiency is a key part of AnimDojo's ethos, and with this in mind Blue Zoo utilised research in cognitive psychology to design a programme which fits with how the human brain learns; working with it, not against it. This determines the length and intensity of each workout, and how the programme is structured.
A fundamental part of AnimDojo is to improve self-critiquing skills; reducing the reliance on others to provide feedback. To enable this Blue Zoo created 'The Animators Checklist', which includes items such as how to create functional breakdowns, using timing templates to speed up the blocking phase, and dealing with fixes and changes. This will help fledgling animators hit the ground running when they start their new career.
The exercises also include live experimental workout sessions with Blue Zoo's Animation Director, and circuit classes creating quick animations to a set time limit.
Bader Badruddin, Co-founder of AnimDojo & Animation Director at Blue Zoo says;
"Animation is a lot like boxing in the sense that working hard and training daily pays off in the end. It doesn't matter how long you spent on one shot animating it to perfection because that doesn't reflect the true nature of the industry. Animators need to be fast, efficient, and able to take on work in a professional manner. At AnimDojo we apply the same approach to our workouts to help get people on the road to becoming the best."
AnimDojo started at the end of October with a 4-week, part-time online programme which began 23rd October, and a 4-week, full-time onsite 'bootcamp' beginning 20th November. Next year AnimDojo will also be launching a subscription-based, online continuous improvement programme.
For details visit animdojo.com.
A version of this article first appeared on skwigly.co.uk
More on Blue-Zoo Animation