Jellyfish Pictures' Fatemeh Khoshkhou Wins Award
3 November 2017
Jellyfish Pictures' Fatemeh Khoshkhou won Broadcast Tech Young Talent Awards.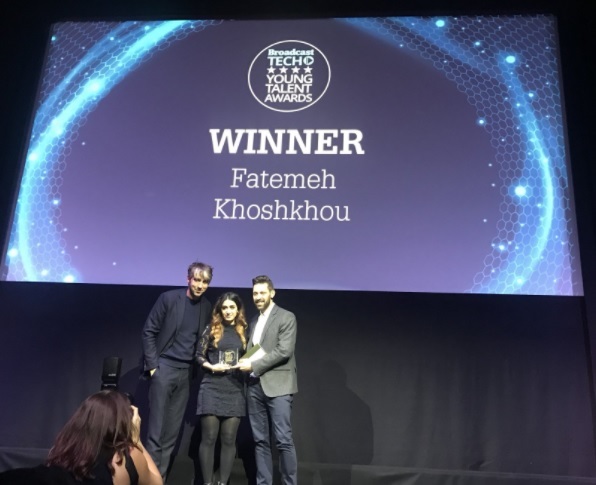 The ceremony took place at at the Young Talent Awards Evening on 1 November at the Ham Yard Hotel, Soho.
There were awards presented in 11 different categories including colourist, audio post production, producer, offline editor and VFX.
Jellyfish Pictures have said;
"We're thrilled that VFX Producer, Fatemeh won the VFX category and incredibly proud of all her work at Jellyfish Pictures."
More on Jellyfish Pictures