Neil Hatton, CEO: Presentation at Westminster Media Forum 22/11/17
22 November 2017
The Westminster Media Forum held a conference on Wednesday 22nd November titled: 'Next steps for improving diversity in UK Screen industries.' UK Screen CEO, Neil Hatton, was asked provide his input and expertise for the panel session: 'Tackling barriers to entry into the sector: education, careers advice and recruitment' What follows is the presentation that Neil gave to the conference attendees including parliamentarians, government officials, regulators and creative organisations.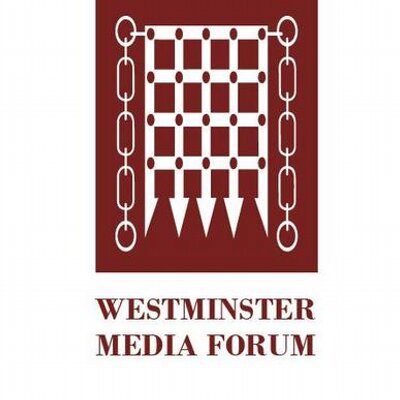 "Visual Effects, Post Production and Animation are fast-growing sectors - 34% in 2016. A key part of the successful screen sector economy.
In one respect, we are already an inclusive industry with a cosmopolitan workforce from 70 nations, but we have insufficient BAME representation, particularly Black British, …and only 25% women.
Inclusion is not just the right thing to do, but it's also the smart thing to do – in terms of creativity… and commercially. To achieve this, we need a major change in the diversity of people who apply to work in VFX.
The typical applicant and therefore typical recruit is white, male and middle-class. We are missing vital pools of latent talent in minority & disadvantaged communities that don't develop because of a lack of opportunity.
Independent living in London isn't feasible for first-jobbers that can't rely on the Bank of Mum and Dad, but there are people already living just 10 tube stops from the heart of our industry. They don't realise that there's a world-beating cluster of VFX companies here in Central London that work on Hollywood features and they could be part of that too.
There was already a global talent shortage… and now there's Brexit – The VFX workforce is 33% EEA, 13% non-EEA. UK citizens are only just over half.
The terrifying prospect is a 15-year skills gap if government gets the migration and domestic skills policies wrong. We need to develop our home-grown workforce – but this is not a quick fix and we will always need a balance of global talent – "the world's brightest and best" - to be internationally competitive.
The VFX industry is good at finding solutions. That's what we do every day.
So, less talk – more action.
Earlier this year, the UK's largest VFX houses supported by the UK Screen Alliance came together to create Access:VFX. An idea that originated from commercials VFX house, The Mill.
Access:VFX doesn't exist because of Brexit, although it is very timely.
It was aimed at promoting…
Inclusion and Respectfulness in the Workplace
Inclusion and Opportunity for all in recruitment
& Diversity of Thought – a key essence of Creativity
We set out to create a mini-festival of inclusion for the VFX industry during National Inclusion Week. Each company would host a number of talks, panels, workshops or screenings and we would coordinate the timetable so anyone from participating companies could attend all sessions.
We generated a real buzz with total of 28 events in the week
But the really tangible initiative was an Inclusive Careers Fair. In collaboration with the GLA's Team London we invited 130 14-17-year olds from schools in socio-economically challenged areas to meet top VFX companies for a day and introduce them to the opportunities on their doorstep.
Over 140 VFX employees have volunteered to mentor, these young people over the coming years onto pathways to apprenticeships and jobs.
An inspiring example of a competitive industry working together towards collective goals – highly coordinated and highly motivated.
But we need to increase the stock of candidates who apply across the board, not just from challenging backgrounds. We need more girls with coding skills for example. And we need to encourage students to choose a blend of creative subjects along with STEM, and not allow these subjects to be marginalised by schools in the pursuit of targets. The education and careers advice systems are failing industry and young people in these respects, by not equipping them with the knowledge to secure good careers in the creative and digital sectors.
So, UK Screen and AccessVFX are expending their remit to schools outreach in general.
Last week, 6 companies under the Access:VFX banner, exhibited at the Skills Show at the NEC, promoting careers, apprenticeships - and the VFX industry's involvement with the NextGen Skills Academy, a specialist network of FE Colleges teaching VFX with industry involvement and support. We took the message out to teachers, career advisors, school students, and most importantly to the parents.
Lack of access to talent will kill our industry if we don't act. The VFX industry is facing up to this and together we are taking a leading role in coordinating our vital skills pipeline… a pipeline which also embraces inclusion."
More on UK Screen Alliance