Kate O'Connor, Executive Chair for Animation UK: Speech at Westminster Media Forum
30 November 2017
The Westminster Media Forum held a conference on Wednesday 22nd November titled: 'Next steps for the UK children's content market: investment, international competitiveness and policy priorities.' Animation UK Executive Chair, Kate O'Connor, was asked provide her input and expertise for the panel session: 'Key issues for PSB: shaping the contestable fund, further options for support and the future for regulation' What follows is the presentation that Kate gave to the conference attendees: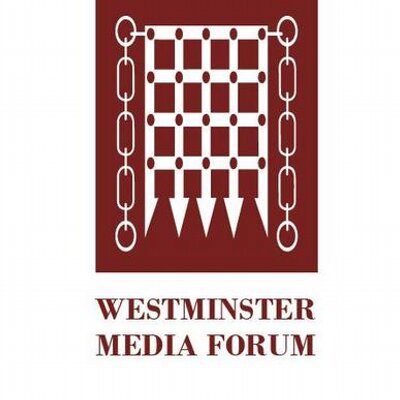 "Animation UK are new kids on the block, and although I'm sure you've heard about us as a campaigning and lobbying organisation for the last decade and our fight for animation and the tax breaks we've achieved, it's only this year that Animation UK has become formally constituted as the industry body; representing the voice of animation as part of a bigger trade body, UK Screen Alliance, who also represent the VFX and post houses and film studios.
We now have more weight, more support and a remit, which is to create the right business conditions for the industry to flourish, but also to recognise that animation is an art form and needs support in terms of its development culturally. We're also looking at the creation of skills, which isn't the particular focus of this morning's conversation, but is a massive issue and when talking about investment, funding and production you cannot afford to ignore skills.
That's our remit and we are representing all parts of the animation sector, not just the producers, but also the distributors and working with individual groups, representing individual animators so that we put forward the entire story and support the growth of the sector.
Our sector is brilliant; we are known for our iconic content, for our humour, for our brilliant character development, for our story telling, non-linear and linear. We are across all platforms, our skills are seen in games, on features, on TV and I know we are talking about children today, but for all age groups. Animation is a fantastically important sector, it's part of the absolute screen success that we've witnessed over the last decade and more, but it's a Cinderella sector, I think; it's hidden, it's unrecognised, is not often have the spotlight on it despite its potential for commercial success, and that's what Animation UK is doing.
It's not just the economic success of animation which is important, we're completely aware of contributing to our country's identity, the way it can fuel the imagination of young people and the way it directly supports educational objectives. That leads us into the two issues that we are currently discussing. Despite the subject, we weren't talking about a market failure for children's content, we weren't talking about a sector at risk, we are talking about an endangered species. Until the announcement came about of the new powers that Ofcom might have and a potential contestable fund, I think we were extremely concerned about the future of the animation sector in the UK and the investment in UK animation; Tim's brilliant slides earlier gave us some perspective of what the scene looks like outside of the BBC
Now we do have cause for optimism, we see these things totally in alignment. Regarding Ofcom new powers, Jeanette's an expert and will be speaking to you shortly about different ways that Ofcom could use these and what the quotas might look like in terms of transmission, output or spend but it's only in conjunction with the fund to make that happen.
On the contestable fund, Animation UK put in a very clear statement to the Government earlier this year saying that although there was a whole slate of potential at risk by marketing failing genres, we thought that the contestable fund shouldn't be focusing on genres but on a demographic. That demographic is children and that is 18% of our population. Eighteen percent of our potential viewing population and it is totally underserved. Within that demographic you could look at using this fund to support all sorts of genres for children; religion, entertainment, and so on. Those genres could be unpacked and could be focused as part of the contestable fund.
Like my colleagues and co-lobbyists on the bench today, we argued vehemently for the contestable fund; for the 60 million to be used solely on children's content and within that obviously we will press for a focus on animation. Animation has particular issues in terms of investment, long-term pipeline funding and loan arrangements, but we felt that this was a perfect storm if we could have the fund, the quotas and a reinvigorated sector supported by tax breaks. But we need to look at tax breaks as well, because some competitors are providing far greater incentives, that are having a knock-on effect for the animation sector. If we could create a climate where the business base was substantially improved, we can redevelop and support our fantastic animation sector.
The contestable fund outcome is waited for rather hungrily from Animation UK and we are very much hoping that the strength of the arguments made by Animation UK and others will focus on a very specific fund that looks at all sorts of innovation around distribution and viewing habits. Also that is looks at the issue of who will manage the fund and how it will be focused in terms of match funding, in terms of soft loan approaches, and all sorts of details that need to be worked out. Although we see this as a 3 year pilot, we are already thinking about what happens after that and where this on-going funding comes from, because outside the US, I think the UK is the only country that doesn't have any public sector funding support directly (aside from the BBC) for animation content.
One thing that we see is totally missing is investment in short form development, that's essential because it's a ladder for creatives and producers to develop animation and have their creative partnerships established. They will then go on to create the production companies and the leadership that we need in the sector and there isn't any development funding for short form animation at the moment. So we are in discussion with the BFI and the Arts Council but we also see the contestable fund as being a very useful platform for this kind of approach.
Finally all of this, as I've said, sits within a wider lobby around tax breaks and making sure that our inward investment strategies are working. It makes absolute sense to see this as part of a strategy for a sector, for a specific sector within their children's content space. We need to look at export very specifically, to have an export strategy for animation that supports producers who want to export, who positions them in markets, who profiles and sings the excellence of our animation sector internationally.
We are really delighted that we are working with the Department for International Trade to talk about an export strategy for the animation sector, and it's all of those things that will create the business climate we need to make sure our brilliant animation sector grows, develops and continues to flourish."
More on Animation UK