University and Outpost VFX Partner for Pioneering Higher Education Initiative
13 December 2017
Arts University Bournemouth and Outpost VFX announce that they have partnered to pioneer a unique vocational opportunity for undergraduate students in the visual effects and film sector.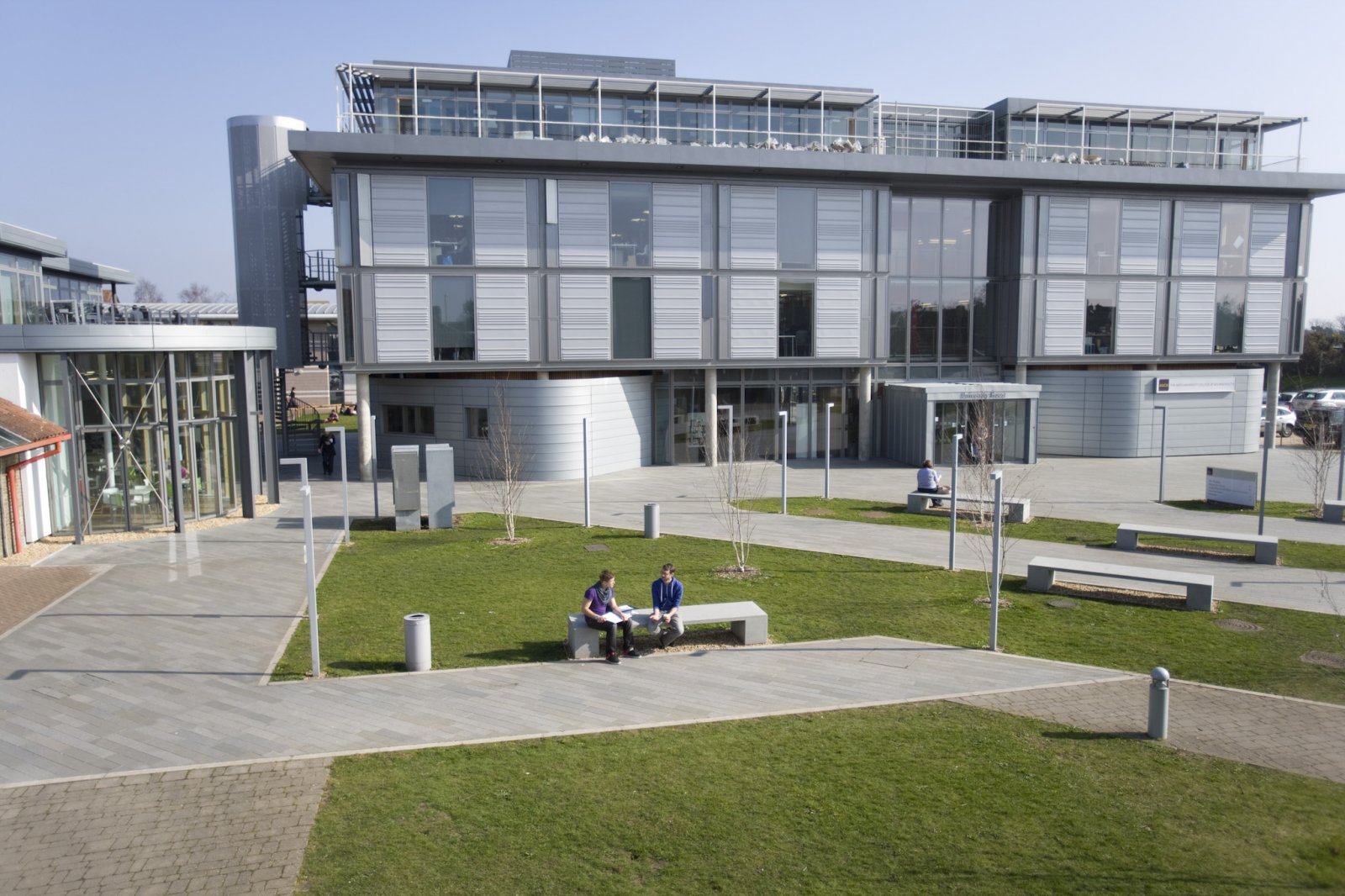 Five third-year BA (Hons) Visual Effects Design and Production students from Arts University Bournemouth (shown above) have joined Outpost VFX in Bournemouth on a paid, extended placement while still meeting the requirements of the course, having initially worked for the company on a temporary basis over the summer.

The arrangement is an innovative approach to employer engagement, enabling students to work in a real, professional production environment under the mentorship of industry professionals, while still being supported and assessed by the course team. This is the only scheme of its kind in the visual effects sector.


The students are paid to work at Outpost four days a week learning specialist, practical skills as Outpost VFX employees, and attend Arts University Bournemouth one day a week for lectures and theoretical work. Course Leader, Paul Hilton, regularly visits the students at Outpost VFX, and they are managed and mentored by the company.

The five students – Ollie Turner, Henry Medhurst, Zak Abdel-Illah, Justin Francis-McLeish and Lewis Hodd – are currently completing the final year of the course, whilst also participating in this unique arrangement with the local VFX production company.

The BA (Hons) Visual Effects Design and Production course focuses on preparing students for employment, working closely with industry specialists to provide students with the necessary skills for employability. Course Leader, Paul Hilton, said: "This course places strong emphasis on currency of knowledge and the employability of our students.

"Our industry staff ensure that our students are trained to the highest standard in the fundamentals of VFX – from the first year of the course. The aim is to make entry level positions accessible to them by the end of the first year."

After visiting AUB as a guest lecturer for the course, Outpost VFX Managing Director, Danny Duke, recognised the talent the students had to offer. He created the opportunity for the students to gain hands-on industry experience, initially providing a summer placement for five students. The arrangement provides tangible benfits for both parties.

"Outpost is in Bournemouth partly because of AUB. The talent is on our doorstep," said Duke. "The students are earning and learning, on an accelerated path – they will graduate with experience ahead of other graduates."

Outpost VFX Marketing Manager, Steve Holmes, said: "we think AUB trains students well, we can offer partnership and support in this unique arrangement and the benefits are untold."
Outpost VFX was founded by Duncan McWilliam in 2012. Having spent many years working in visual effects and post-production for film, TV and commercials, he set up Outpost VFX away from London's Soho district – the de facto global home of post-production – in order to establish new ways of working in the sector.

This included offering post-production workers a different lifestyle on the south coast and the ability to help nurture local talent. Since 2012, Outpost has grown dramatically from seven employees to 70 in five years.

Final year Arts University Bournemouth student, Ollie Turner, has been working in Outpost's 3D department. He explained: "You come to work here, and you're actually working on TV, adverts and films, it's a great learning experience. I worked on a TV show that aired on Channel 4 the other day.

"At Uni, we hear what it is like in industry, now we are actually experiencing it first-hand.

"We are given a wide range of things to work on. One of the nice things about it being smaller than some of the bigger London companies is that they are keen on getting us involved in everything."

Justin Francis-McLeish, also in his third year of the course and working at Outpost VFX, was thrilled at the experience the opportunity had given him. "I'm honoured to have this opportunity. I recently got given a whole TV show episode to work on – I wouldn't be getting that kind of experience at a different company.

"Uni has prepared me for industry from the get go, in year one. When it came to working at Outpost, I was ready to go.

"I'll be graduating with a year of industry experience already under my belt."
More on Outpost VFX