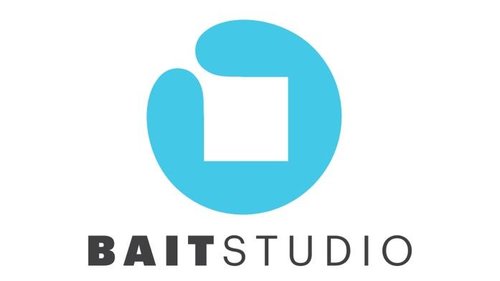 Bait Studio are a true boutique motion design and visual effects studio based in Cardiff Bay.
"We're driven by design, inspired by collaboration and infectiously passionate about what we do — creating enticing visuals for TV, Film, Advertising and Music. "
Recent VFX work includes – Roald & Beatrix, Dream Horse, Amulet, Industry, Amulet, Apostle.
Recent Titles Design includes – Bancroft (Series 1 & 2), Bang, Pobol Y Cwm, The Call Up.
Awards:
4 X BAFTA Cymru
Visual Effects  – Apostle
Visual Effects − A Poet in New York
Motion Design − Tribe
Motion Design – Amazon
1 X RTS Award
Bait Studio's VFX reel: vimeo.com/360797236
Bait Studio's Titles reel: vimeo.com/252377211
Primary Activity: VFX