3 Mills Studios
Studio Facilities



Situated in Bromley-by-Bow, 3 Mills Studios is an iconic production destination in the heart of London 's most vibrant creative community.
3 Mills' inspiring and versatile studio space has hosted many film, TV and stage productions including recently Legend (Working Title Films), Mr Holmes (See-Saw Films/BBC Films), Jekyll & Hyde (ITV) and The Royals (Lionsgate US) and the award-winning Cameron Mackintosh musical Miss Saigon. It has inspired some of the most successful independent filmmakers including Danny Boyle, Joe Cornish and Terence Davies, and countless television commercials and music videos have been filmed on site. Located just seven miles from Soho, four miles from the historic City of London, next to the London 2012 Olympic Park and within easy reach of rural locations in the South and South East, it is the ideal base for any production.
3 Mills Studios offers 9 filming stages (over 75,000 sq.ft of filming space) and 11 theatre rehearsal spaces as well as production offices, construction and prop stores, make up, costume and green rooms and a mix of production related tenants such as catering, camera hire and casting. Whatever you are looking to shoot, produce or rehearse 3 Mills has the facilities to fit the bill and help you create outstanding results. Take a look at the 3 Mills reel
Facilities: 9 stages (totalling almost 75,000 sq. ft.), 11 rehearsal spaces, 170 + production offices, Prop stores, Workshops, Make up & dressing rooms, Green rooms, Costume facilities, 62 seat screening room, Period buildings, exterior & location opportunities, Riverside cafe & bar, 24 hour security & CCTV, Parking, Excellent transport links.
Feature credits include: Isle of Dogs, Legend, Mr Holmes, The Inbetweeners 2, The Inbetweeners, Attack the Block, Berberian Sound Studio, Brick Lane, Eastern Promises, Fantastic Mr Fox, Frankenweenie, How To Lose Friends And Alienate People, iLL Manors, Made in Dagenham, Never Let Me Go, Rocknrolla, Sunshine, Trance.
TV credits include: Year of the Rabbit, The Royals, Jekyll & Hyde, Drifters, Masterchef, The Enfield Haunting, My Mat Fat Diary, The Midnight Beast, Mr Stink, Stand up to Cancer.
3 Mills also attract a wide range of clients from advertising and music: Nike, Adidas, EE, H&M, Mazda, Honda, Rimmel, Vice, Vodafone, Waitrose, Nissan, Nokia.
Primary Activity: Studio Facilities
Film City Glasgow
Studio Facilities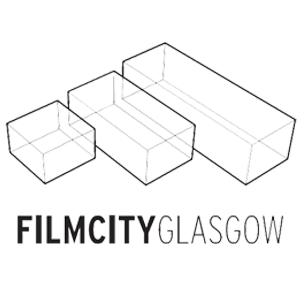 After a three phase, £3.5 million redevelopment and occupation of the beautiful, beaux arts Govan Town Hall, Film City Glasgow has firmly established itself as the heart and soul of Scotland's film and television industry.
The facility comprises of over 12 000 sq. ft. of production office space, a 5   000 sq. ft. studio/build space, workshop areas, rehearsal/meeting rooms, cafe, and 10,000 sq. ft. of creative business offices, now home to over 25 permanent tenants from the screen and wider creative industries. Current tenants include those from such disciplines as film production, animation, casting, design, and music, and a broad portfolio of high profile TV companies, including Keo North (Welcome to Lagos, River Cottage), Finestripe Productions (Shrink Rap, The Week We Went to War), Crocodile Media (Dispatches, Watching the Dead), and Objective Productions (Peep Show, Derren Brown).
Post-production facilities within the premises are managed by leading Scottish companies Serious Facilities (picture post) and Savalas (sound post), and include fully equipped high-def edit and grading suites, a Foley studio, project sound suites, and Scotland's first Dolby Premier Studio.
Film City Glasgow has become the de facto production base for feature film work in Scotland, including Sigma Films Red Road and Perfect Sense, Black Camel Productions Legacy, Ecosse Films Decoy Bride, and Peter Mullan's Neds. TV production work has included IWC Media for Channel 4 Iron Chef, Red Productions Single Father, Silver River One Night in Emergency, and the BBC with prime-time comedies Mrs Brown's Boys, Old Guys, and Life of Riley. 100% owned and run by Film City Glasgow Ltd, it offers low cost, flexible short-term space hire, adaptable to every project and budget, and for those interested in permanent occupation, provides a fully serviced office solution, in a dynamic and synergistic environment for creative/media cross-fertilisation.
Primary Activity: Studio Facilities



Grant Mason FX is a special effects company based in Scotland that has been making a unique contribution to the creative industries (theatre, film, television and media) for over twenty years.
During this period, founder Grant and his talented crew have worked on numerous projects of different sizes and scales including the cult films Trainspotting and Shallow Grave. Grant has specialist areas of expertise in mould-making, three-dimensional sculpture, life- casting, prosthetics, design and construction of masks and puppets and associated props and body suits.
Amongst his creations are silicone bodies such as Self-Portrait as a Drowned Man (The Willows) for artist Jeremy Millar and the puppets from the celebrated UK/Polish OSCAR winning animated film Peter and The Wolf. Film and television credits aside, Grant Mason FX take pleasure in producing work of the highest artistic quality within budget and to your tailored specifications.
Primary Activity: SFX


The Mill has been producing high quality visual effects content, digital projects and design imagery for the advertising, games and music industries for over 24 years.
The Mill prides itself on forming partnerships built on creative excellence and cutting-edge technologies, offering a world-class creative team, and collaborates with the world's best advertising agencies, ground-breaking directors, creative firms and visionary brands. The Mill's passion is for great ideas, beautifully executed, that engage audiences irrespective of platform, device or venue. Each studio strives to create work that people talk about and engage with irrespective of platform, device or venue. Work that is loved and becomes a part of popular culture.
At its core, The Mill is a creative culture of talented artists and technologists from multinational and homegrown backgrounds, nurturing innovation, flexibility and diverse ideas. This enables them to offer creative solutions across all our studios in London, New York, Los Angeles and Chicago.
For the past 28 years, The Mill has been consistently recognised by peers and clients for delivering outstanding work and has earned the most prestigious industry awards for craft, creativity and innovation. The Mill's most recent accolades include a Cannes Gold Lion for Innovation and a SXSW Innovation award, amongst scores of D&AD Pencils, Cannes Lions, APAs, British Arrows, AICPs, CLIOs and VES statues.
Primary Activity: VFX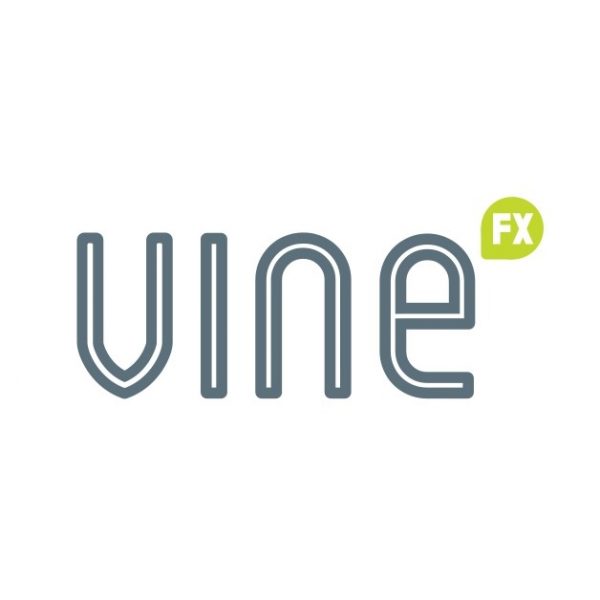 vinefx.com
Lockton House, Clarendon Road
Cambridge
CB2 8FH
01223 653016
Vine FX is Bafta-nominated visual effects company based in Cambridge, offering a full range of visual effects services including creature design, digital matte painting, compositing, CG environments, FX, concept art and story-boarding.
With a wealth of experience and knowledge in the design and management of visual effects", Vine FX offer a bespoke service working collaboratively and creatively with clients to deliver work of the highest quality.
Vine FX has a pragmatic and inventive approach, Vine FX can handle entire productions, working collaboratively with clients to ensure delivery is on time and on budget.
Credits include: Patrick Melrose, Troy: Fall of the City, Year Million, Crazyhead, Atlantis, Merlin, Fantastic Beasts And Where To Find Them, Harry Potter and the Deathly Hallows    Awards  2015 – BAFTA Television Craft Nomination – Atlantis Series 2, 2014 – RTS Craft Nomination – Atlantis Series 1, 2014 – TVB Awards Nomination – Atlantis Series 1
Services: Creature work, Matte Painting, CG environments, Compositing, Visual effects design, VFX, Postvis
Primary Activity: VFX