This month we interviewed Sarah Walsh, Group Commercial Director of Coffee & TV. As the company comes into its tenth year, we look back on the studio's successes and history, how they adapted during the pandemic and some of their most memorable projects.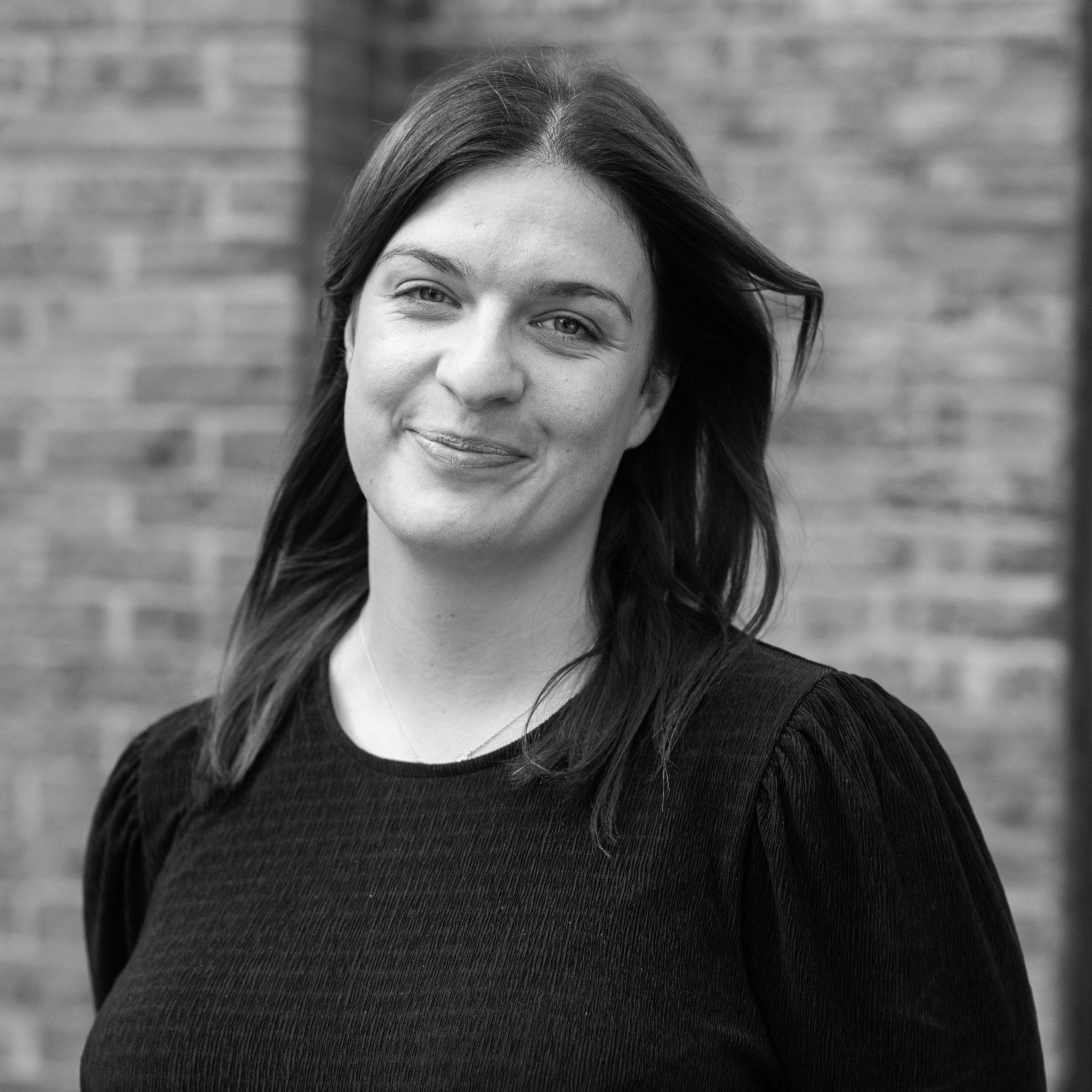 Coffee & TV is about to enter its tenth year, can you tell us a little bit about the studio's history?
Coffee & TV has gone from our four founders starting the company in their homes, to nearly 100 super talented members of the team working all over the world remotely and from our Soho-based studio. We have produced some incredible work from an award-winning animated short film for Vauxhall to working with brands like Adidas, EE, Rolls Royce, Sky and Stella McCartney. Coffee & TV was established with the ethos to do things better, so in January this year we became the first B Corp Certified creative studio, recognised for our acclaimed company culture as well as our passion for sustainability. We continue to encourage our stakeholders to reduce their impact too.
We're known for producing exceptional visuals but we believe how we do it is just as important. Every business decision is made by giving equal consideration for people and the planet as well as profits. We're excited by new opportunities to collaborate on creative projects for meaningful purposes and initiatives. The team has also worked incredibly hard to become a carbon neutral studio, this means anyone who works with us is able to lower their footprint by incorporating Coffee & TV in their supply chain whilst making high end work. We are really proud of our team, everyone works tremendously hard so we are committed to creating a culture and environment in which everyone can feel encouraged, listened to and able to develop.
Sarah congratulations on your recent promotion. Tell me about your newly created role within the business?
Thank you! I've been so excited to finally share this news. We've always offered production as a service at Coffee & TV and maintained good relationships with lots of brands and broadcasters, but this is an area of the business that has experienced rapid growth in the last 12 months. Part of my role will help to further develop this part of the studio and deepen relationships.
Since Lisa Green (previously founder of 4Creative) and Executive Producer Dan Keefe joined us earlier this year, we have been working together to showcase our studio's live action capabilities. We have also put a lot of work into enhancing our roster of animation directors. A big win for us this year saw our Animation Directors Ed Kevill Davies and Daisy Loader direct and create the visual identity for the BBC's coverage of The Hundred cricket and we have also just completed a substantial international advertising campaign directed by our Animation Director Martin Allan.
Our company culture has always been important to me, as it's pivotal to how we do things. My new role also requires me to continue to support our company culture and activities across the entire group. We are also set to announce an exciting new service offering in the new year, so I will be helping to navigate this new venture as we expand the business. I wish I could give more away now but we'll let you know soon!
Coffee & TV is an award winning studio and Certified B Corp, how would you describe your culture and team?
The people that work within C&TV make it what it is. We truly all care about one another, support each other, empower each other, and we really are all great friends. Freelancers are also just as important to us, our clients and the culture. We often get feedback on how great it is to be a part of what we have and we aim to treat everyone the same even if they're with us for just a few weeks. We recently went on a company retreat to the Fish Hotel in the Cotswolds, which was the best connection to old and new faces since the pandemic started. I haven't laughed that much in ages!
As a B Corp we are always trying to do more to be a fairer and greener company, this gives me, and I'm sure many members of our team too, confidence in our future. My position also enables me to grow the company into new avenues and this would not be possible without ensuring we are a sustainable business that is always open to change. Being a B Corp has been a huge learning experience for all of us at Coffee & TV, we have a hugely passionate B Corp team who continue to educate us all on what it means to be a business which is the best for the world, not just the best in the world. It makes me very proud to know we are a compassionate bunch with forward thinking values.
The pandemic has been a rollercoaster, do you think Coffee & TV and the industry has evolved?
Of course, I think the pandemic has evolved everyone's lives personally and professionally. Being an independent company has allowed us to approach things differently, so before March 2020 many of the team already had the technical capability to work from home, which allowed us to be prepared quickly to adapt to a fully remote studio.
Our changes during the pandemic were about supporting the team at home and maintaining our culture. We did and still hold daily general zooms or coffee catch ups to check in on each other as well as regular team meetings. It taught us that staying connected from home was possible and the team were happy to enjoy a better work/life balance (most of the time!) as travel has been limited. Although we all crave an after work spontaneous pub trip, (not always possible when sometimes there are only a few of us that venture into the office) the pandemic has unleashed new possibilities.
Advertising and content creation is booming, we have never been busier and we are no longer constrained by the size of our Soho studio. During the pandemic we've been able to offer innovative creative solutions and call more on our international partners. Remote working is here to stay and we are fully embracing it!
I can't speak for the whole industry but I hope the emphasis on practising better business and the drive to improve diversity, equality and inclusion within the industry is very much here to stay. Less needs to be said and more action taken. I think people have finally woken up to this issue but now as the world carves out a "new normal" we need to make permanent changes.
Do you have any favourite projects or milestones at Coffee & TV?
I have so many Coffee & TV milestones in my memory bank as I was employee number four before the team grew. The appointments of the incredible Martin Allan and Nick John stick out in my mind because their calbre marked a turning point from Coffee & TV changing from a start up to a major industry player.
In the early days we were all about getting the opportunity to welcome clients through the door of our tiny studio on Kingly Street, to show them what we could do and build that trust. Then we moved to a bigger place on Broadwick Street and built our first ever colour grading suite. It's been a real privilege to watch the colour team's reputation evolve and grow to the three brilliant artists we have today.
I'm really proud to talk about the early days, as we spent a long time laying the foundations and making sure we were growing in the right way for our culture. We always say we are thinkers not just do-ers, collaborating with clients to make exciting creative year on year, whilst commercially understanding where the industry is going and how we need to adapt the business.
However it's not all a bed or roses. We have massively learnt from the harder milestones. In the summer of 2016 we had too much work and not enough people. Our learning was that we needed to make sure the creative quality, client relationships and team were all balanced. We got through it, it broke us, but we learnt! So we're still here and better because of it.
Some of our best work includes the recent campaign and title sequence for Sky Sports Lions rugby tour. I have always loved our particle and character projects, which started with an owl for China's state broadcaster CCTV and now we have all kinds of birds and animals, even a woolly mammoth.
Links to Coffee & TV's work:
Stella McCartney: Our Time Has Come
Adidas: Human Race Football Club