With 6 years of experience at the well-known Motion Pictures and Film company under his belt, the recently promoted Re-Recording Mixer discusses his career highlights, and what to look out for in future.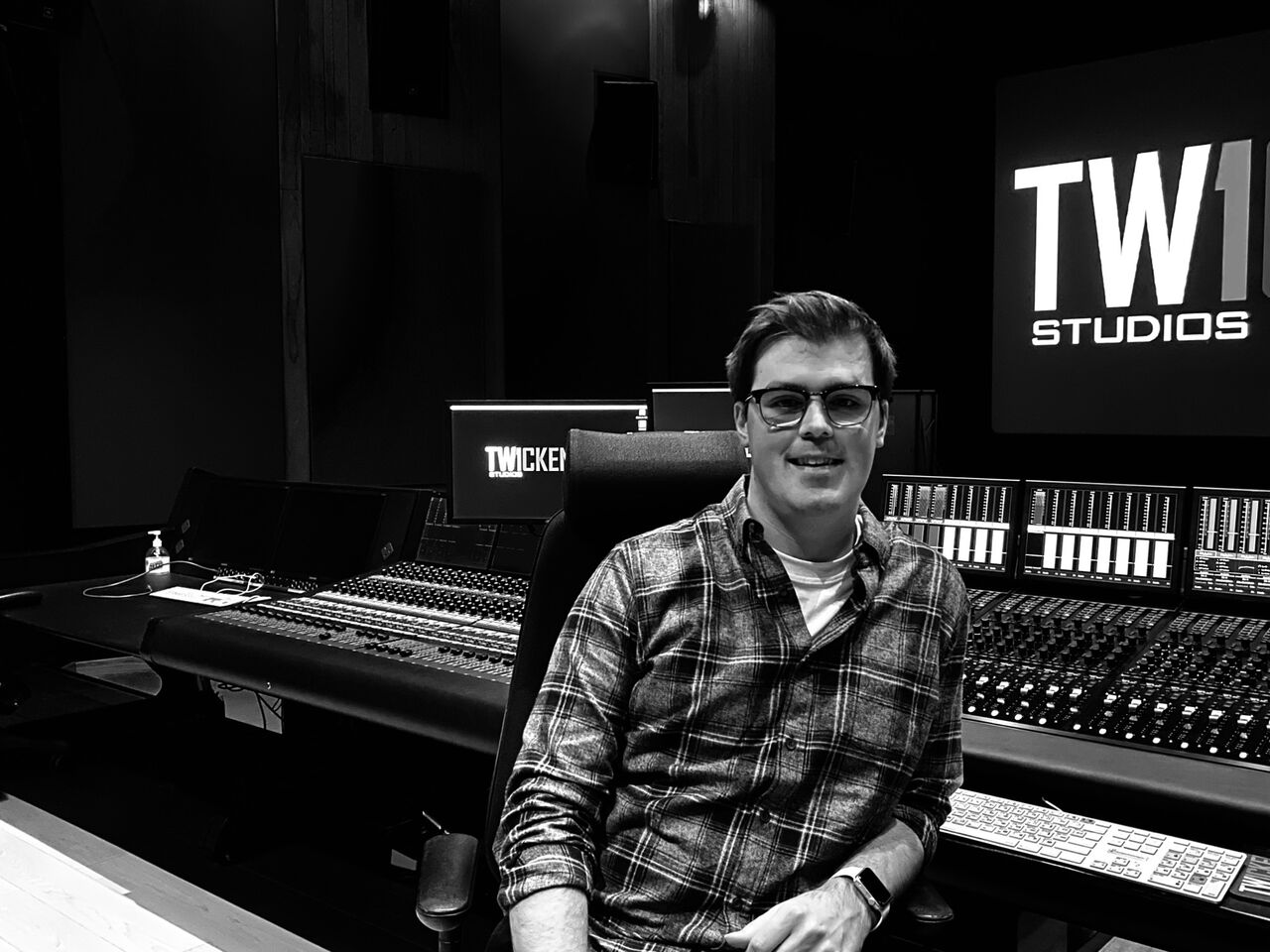 In this Q&A, Twickenham Film Studios (TFS) Re-Recording Mixer Will Miller gives insight into his hugely deserved recent promotion, his most favourite sound projects, what it was like working alongside Queen's Brian May on Bohemian Rhapsody, what he's listening to right now and how he is getting through lockdown.
Tell us about your recent promotion from TFS Sound Mix Technician to Re-recording Mixer?
​WM >> The last 6 years have absolutely flown by. I cannot quite believe it's been that long. I joined TFS shortly after graduating from the Sound Technology course at LIPA, one which I loved and set me up for my career ahead. I initially started out as a Sound Assistant. I was in that role for about a year before progressing onto being a Mix Technician. Over the last few years, I have gained more and more opportunities mixing up to a point where I am now leading and overseeing each project as a Re-recording Mixer. There have been so many amazing and hugely different feature films and TV series that I have had the opportunity to be a part of – some of my favourite projects include: Amy, Bohemian Rhapsody, Black Mirror, Baby Driver, Murder on the Orient Express, Legend, Alien: Covenant, Maleficent: Mistress of Evil and News of The World.
What's it like working as part of the multi-awarded TFS Sound team?
​WM >> TFS is such a fantastic place to work, especially in the Sound department where there's always a fun vibe amongst such a talented team of people. I think the great reputation we have in the industry is as much about the studios set up, offering, and state of the art tech, as it is about the award winning mixers and Foley artists who clients love working with. I really think everyone in the team is committed to ensuring we provide the best experience and give our full commitment to delivering the best and most unique work on each and every project we get involved with. Working in the post-production industry requires many hours of commitment, we spend a lot of our lives in the studio. Working alongside colleagues that are close friends is a luxury that means I really enjoy my job.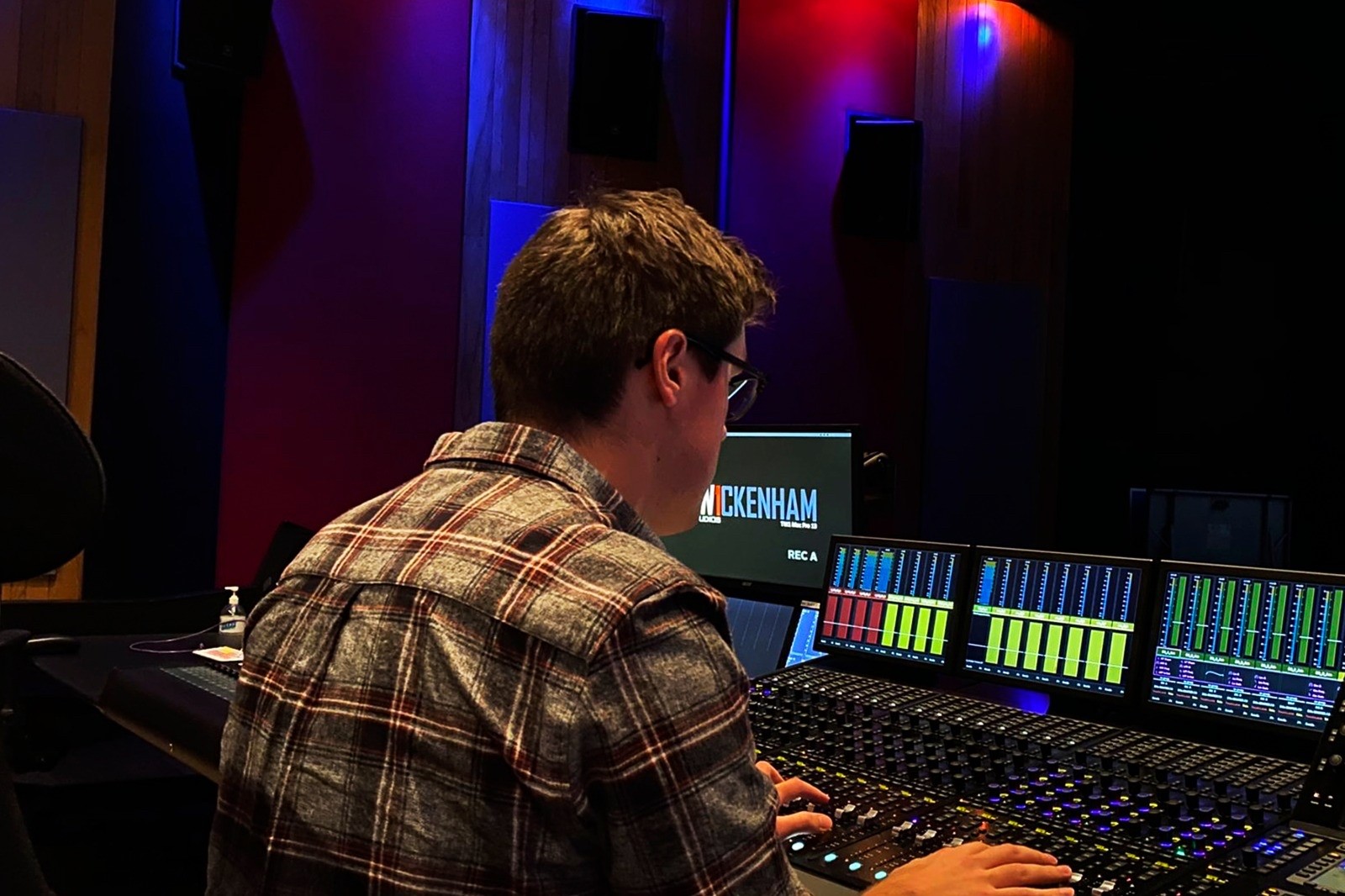 Talk us through your road to becoming a Re-recording Mixer?
​WM >> The very first projects I worked on at Twickenham were Amy and Legend. I had just started as a Sound Assistant and knew very little about the process. These projects were a huge learning curve in how a film's sound mix is put together and also how to provide technical support for them. I knew that I eventually wanted to be a Re-Recording Mixer and being a Mix Technician allowed me to work closely with numerous mixers who I much admire. My first big scale project as a Mix Technician was Alien: Covenant back in 2017; by this point I had been in the role for about a year and was ready to get stuck in on a high-pressure job. It was an incredibly daunting project to get involved with having to provide technical support for prolific Re-Recording Mixers Paul Massey and Mark Taylor and Sound Supervisor Oliver Tarney. Following on from this I continued to watch and learn from other mixers and take any chances I got to mix myself.
My first opportunity to mix a big budget movie came from sound supervisor James Mather who got me involved with Maleficent: Mistress of Evil and then Artemis Fowl. It was great fun being involved with both and important lessons in how Disney films are mixed. They really were my first chance to get to mix in Dolby Atmos, so I had a whole lot of fun experimenting with the format's limits and ability to create immersive soundscapes. It was great to also try out object based audio to create dynamic pans and fly sound effects around the room to add that extra level of immersion and entertainment.
You were part of the TFS Oscar winning Sound team on Bohemian Rhapsody right – tell us more about that key sound feature?
​WM >> Bohemian Rhapsody was a surreal experience. Having both Brian May and Roger Taylor attending the sound mix from the very early stages along with their studio engineers was something quite special to witness. At one point during the mix myself and a few of the sound crew were hanging out in the client area with Brian May – one of the guys had a guitar in the studio with them and Brian picked it up and just started playing. It was a very unreal moment, one that I actually managed to unashamedly film on my phone. It's not every day Queen's lead guitarist gives you a personal performance! The member of the crew whose guitar it was, couldn't quite believe it either.
I worked closely supporting Re-Recording Mixers Paul Massey and Tim Cavagin who were responsible for putting the soundtrack together using the original multi-tracks from Live Aid and an entire archive of studio and live recordings. At the same time we were mixing, Queen were also on tour and their UK date was at the O2 Arena. Paul had asked Queen's engineers if they could set up mics around the area and capture the reverb of the room whilst playing back the original live aid recordings, during their sound checks. He then incorporated these recordings, using Dolby Atmos objects to map them to the same positions as they would be in the area. This helped create the sense of scale that you get when in a huge venue like Wembley stadium. It's that level of detail that I think made the difference and took this project that much further. It really was a once in life-time project to be a part of. Tim, Paul and us as a whole TFS team winning the Oscar for 'Best Sound Mix' on this feature felt like the most incredible way to end that project.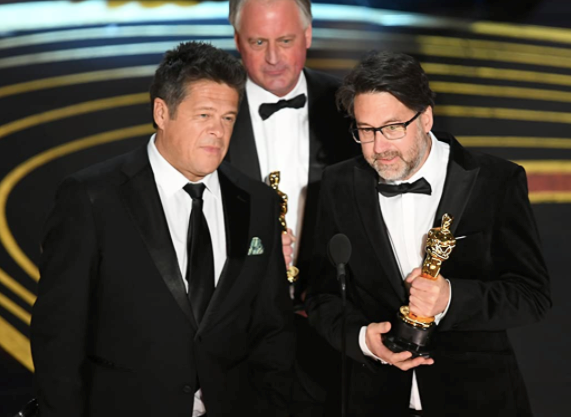 How have you worked closely and learnt from Tim Cavagin?
​WM >> Working with Tim is great, we have been involved in many projects together over the last few years where he has always been very supportive and a fantastic mentor. His passion, creativity, experience, attention to detail, patience, and his technical knowledge have helped me and the rest of the team grow and evolve. In 2018 we actually attended the CAS awards in LA together alongside some of the other TFS Sound Team Sophia Hardman and Dafydd Archard for our work on Black Mirror: USS Callister and Eric Clapton: Life in 12 Bars which earned us nominations and a win for 'Best Sound Mix' on Black Mirror. That was certainly an early career highlight.​
​What tech do you use as part of your role at TFS you couldn't live without? How has the TH 1 and TH 2 set up assisted in the high sound quality produced from the team?
WM >> The 4x feature Sound Studios at Twickenham are equipped with Neve DFC mixing consoles, Dolby Atmos and Avid S6 control surfaces for our Pro Tools systems that are armed with a huge number of plugins. I tend to stay mostly 'in the box' when I'm mixing relying on plugins to get the sound I want. I usually opt for the Avid Channel Strip for EQ and compression along with Altiverb 7XL, Slapper and R2 surround for my reverbs and delays.
​TFS are also in the process of a full redesign and full tech upgrade to the main Sound Mix Theatres 1 and 2 making them the most advanced sound mixing theatres around. Alongside a full redesign and fit out inside – the new install will include the addition of new Neve DFC 3D consoles with integrated Avid S6 M40s in both rooms plus the addition of new protools rigs, whilst also adding Dolby Atmos and IMAX 12.0 to both theatres. This is such an exciting development, and I can't wait to get mixing in both.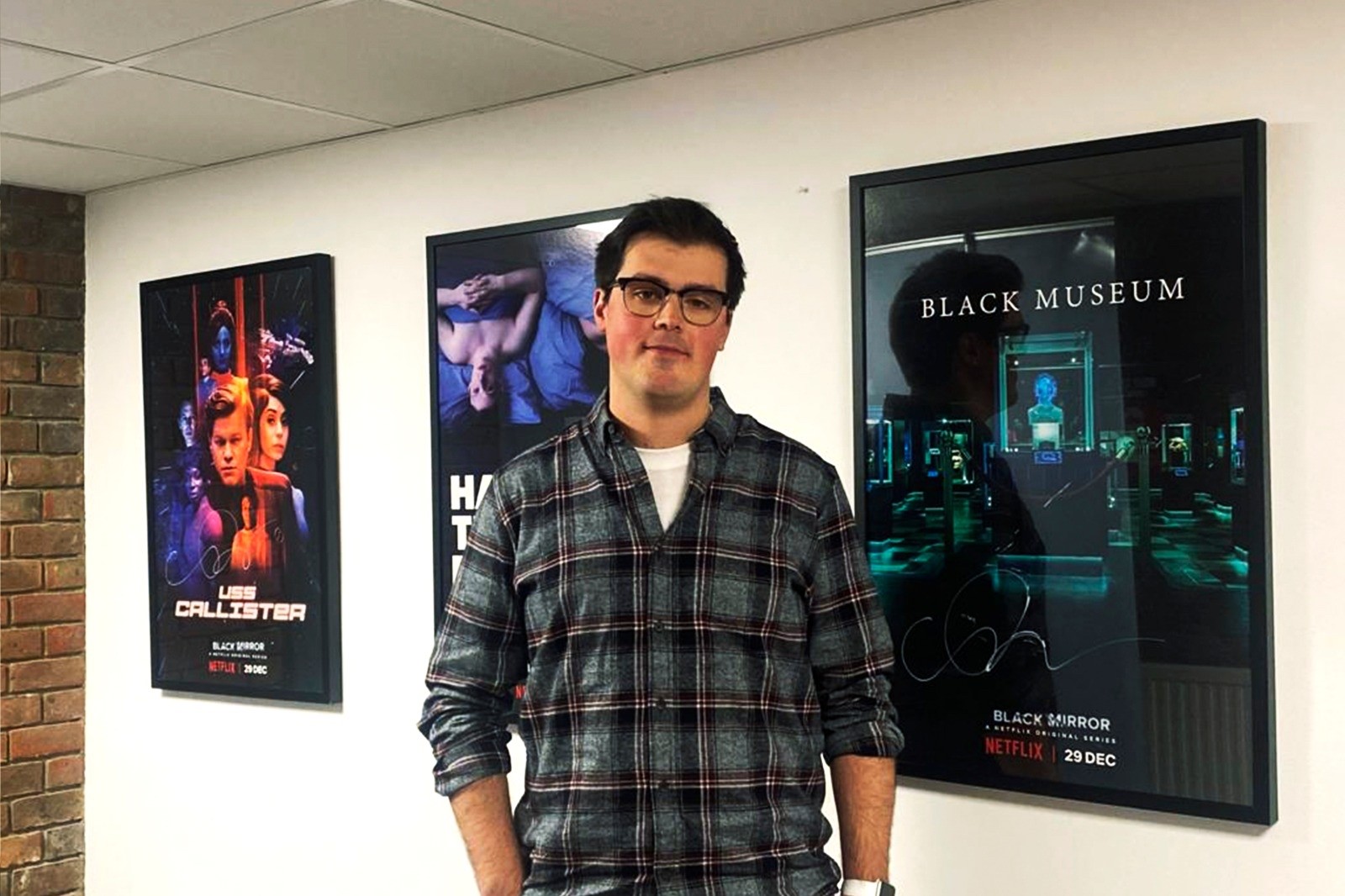 What music are you listening to right now? Any new albums you'd recommend?
​WM >> At this exact moment I am listening to 'Amperland' by Pinegrove which came out last week. Pinegrove are one of my favourite bands and their album 'Marigold' is one of my top albums of last year. Other top albums of 2020 include Deftones 'Ohms', Raleigh Ritchie 'Andy' and The 1975 'Notes On a Conditional Form'. I love music and it has always been a key passion of mine. I am always listening to music be it at work, home – it is a real backdrop to my life. The importance of music as a way to be transported has never been more needed than during this lockdown.
Have you any favourite films with best sound mixes / musical scores you wished you had worked on?

WM >> We cannot talk about this topic without discussing Star Wars. I am a huge fan of the franchise as a whole and Episode IV: A New Hope is a benchmark in film making, sound design and score. Its release was an iconic moment in cinema history and even if you haven't seen Star Wars I bet you'd recognise Ben Burtt's sound design and John Williams's music anywhere. More to the point, if you haven't seen Star Wars, why not?! Other favourites – Arrival, Drive, Lone Survivor and of course Gravity.
​What work highlights were you proud to work on in 2020? And so far this year?
​WM >> 2020 was a wild year for many obvious reasons. Despite the ongoing pandemic, Brexit, BLM and everything else it was actually a very exciting year for work. My first mix after lockdown was News of The World Directed by Paul Greengrass. Which was an incredible opportunity getting to work for Sound Supervisor Oliver Tarney and mix alongside Re-Recording Mixer Mike Prestwood Smith. I have not mixed a Western before so it was a crash course in how to mix sandstorms, horse chases and shootouts! Later in the year I also got the chance to mix on Edgar Wright's new movie Last Night in Soho with Sound Supervisor / Re-Recording Mixer Julian Slater; Edgar is another film Director whose work I'm a great fan of so it was a pleasure to have the opportunity to be involved.
How has it been working as part of the TFS Sound team during Covid? How have the Sound department ensured you and clients are kept Covid safe?
​WM >> I have been back at TFS full time since the first lockdown restrictions began to ease in May of last year as we have been so busy with lots of client projects. The FIlm and TV industry has had such amazing support from the Government and UK Screen Alliance, to continues to support productions whilst ensuring the whole team and clients feel fully safe doing so. With the numerous Twickenham COVID STUDIO SAFE MEASURES and protocols that have been put in place across the complex – at no point have I felt uncomfortable being back at work. I'm very grateful as are the whole team that TFS has been able to successfully remain operational especially for all our artists working across feature films, TV series, commercials and music video projects. The on-site TFS staff Gov approved weekly COVID testing is working really well, as is our ability to now support all our clients and productions with on-site efficient Gov approved client weekly COVID testing.
The TFS Sound department Theatre 2 and shortly Theatre 1 are going through an extensive renovation and tech upgrade, as part of the TW1 complex redevelopment making us the most state of the art, technically advanced Sound theatres in the UK.
Thank you for your time Will, and best of luck!
---
New upgrades for both TFS Theatre 1 & Theatre 2 include:
– Extensive structural changes to the acoustic design and layout.
– Bespoke designed furniture, plus a new fit out and finish.
– Neve DFC 3D consoles with integrated Avid S6 M40s in both theatres plus the addition of new protools rigs.
– Addition of Dolby Atmos in both theatres.
– Addition of IMAX 12.0 in both theatres.

The new TFS Sound theatres will be complete before Easter with more news to follow.
To contact the Twickenham Film Studios Sound Team about a project, visit here.