John and Marija Sargent, the founders of Sargent-Disc, are being honoured at the 2018 Production Guild Awards, with the Contribution to the Industry Award, presented by Paul Steinke, Senior Vice President, Physical Production, Disney Studios.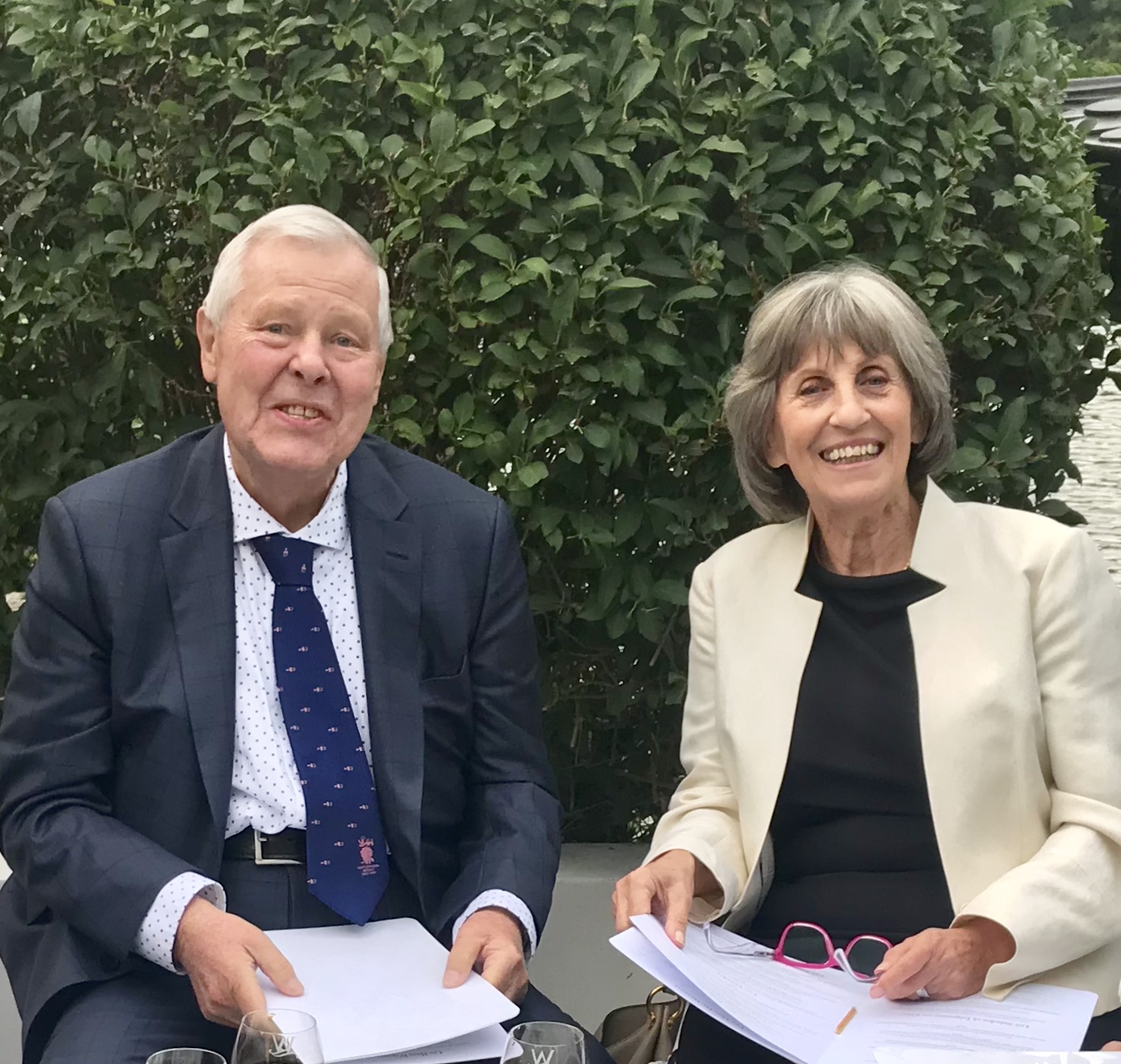 John and Marija have helped transform financial reporting and management processes for the UK production industry throughout their careers, spanning over 50 years. John began as a Location Accountant, working up the ranks to Production Controller, whilst Marija started out as an Assistant Production Accountant. The pair met during the Yugoslav shoot of Fiddler on the Roof, and married the same year.
Recognising the need for an efficient and reliable payroll service which understood film industry demands and legislation, they founded Sargent-Disc with their US affiliate Disc (now Entertainment Partners), in 1986. They also developed and launched a range of services and software designed specifically to manage production office processes.
John was the Chairman and Honorary Treasurer of the Production Guild for a number of years. As leading payroll experts, John and Marija have given their expertise to advise industry bodies and government, helping to build a sustainable UK industry. They are both widely respected for having nurtured several generations of production payroll and accounting talent, by sharing their vast knowledge and experience with those at earlier stages of their careers.
"A combination of John's willingness to share knowledge and Marija's nurturing patience, helped me to find my confidence when I was starting out in my early career, and this mentoring continued in the same vein for many years thereafter. I know my experience is far from unique; many of today's senior management personnel were helped to find their feet in their early days in a similar way."

Kevin Trehy, Senior Vice President of Physical Production at Warner Bros
Sargent-Disc has provided payroll services to all the major US film studios and television networks, UK broadcasters and many independent production companies. It is a family business, and the Sargent Disc team is now run by John and Marija's children, Lara and Laurence.
Today, the company offers the Digital Production Office® suite of software to clients – designed to increase efficiency whilst reducing costs and the carbon footprint of production. These applications include Payroll, Payslip, PayScale's, CrewStart™, Digital Purchase Order, Production Card and Entertainment Partners' Movie Magic Budgeting and Scheduling, Smart Accounting and Scenechronize SmartHub.
Over the last three years alone, productions serviced by Sargent-Disc have been nominated for 87 Baftas, 52 Oscars and 41 Golden Globe Awards. The team are proud to have worked across all production genres and budgets including all eight Harry Potter feature films and award-winning independents like Philomena. More recently, the team has worked on Warner Bros.' North American, Malaysian located, box office hit, Crazy Rich Asians – as well as Mamma Mia: Here We Go Again, The Children Act, Game of Thrones, The Crown and Ready Player One.
The Award recognises outstanding contributions to the UK film and/or TV drama industry, where the recipients' work has helped ensure that the UK remains an internationally renowned centre of excellence. It was sponsored this year by Warner Bros. Studios, Leavesden.