The expansion at Twickenham Film Studios sees MD Cara Sheppard and Managing Partners Piers Read and Jeremy Rainbird further enhance the world class Sound offering by launching the studios new Sound Editorial department as well as bringing on board two highly regarded key creative talents, Supervisor Sound Editor Dan Morgan and Sound Designer Arthur Graley.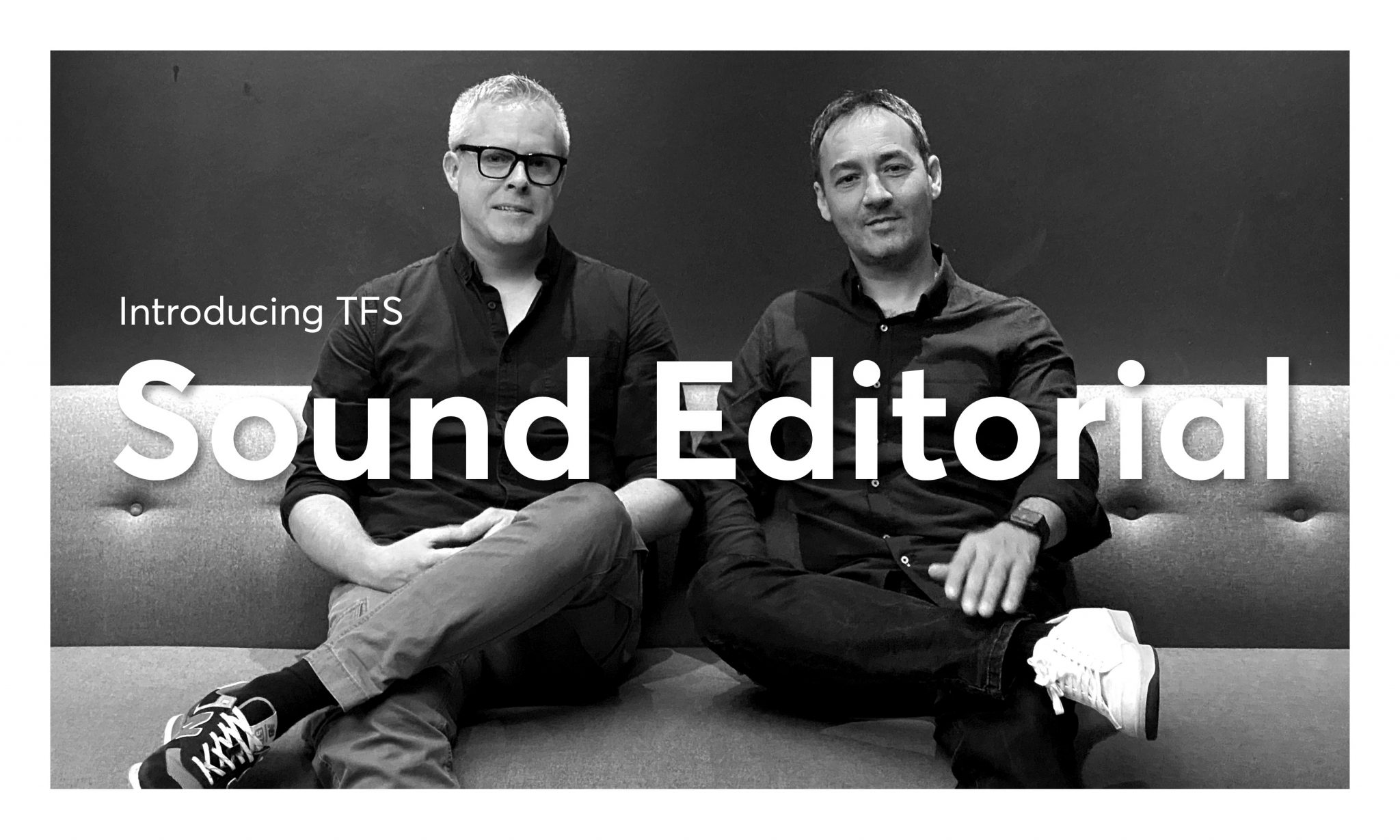 The new dedicated on-site Sound Editorial department can provide a complete sound postproduction solution for all projects. Meaning TFS can work as a creative sound partner at all stages of the sound post journey – delivering the very best Sound Editorial, Design, Foley and Re-Recording Mixing on all projects.
As part of the launch, the Sound Editorial team will have new state of the art Dolby Atmos editing suites to work on tent pole Feature Film and Episodic work for all the big studios and streamers including Netflix, Amazon, Disney, Sky, Apple, HBO, Hulu etc.
This follows on from the TFS Sound department Theatre 1 and 2 which have recently gone through an extensive renovation and tech upgrade as part of the exciting TW1 complex redevelopment ensuring the most state of the art, technically advanced sound theatres in the UK.
Dan Morgan who is a hugely well-regarded Supervising sound editor, has been brought on board to head up the Sound Editorial team as the new TFS Supervising Sound Editor. Having worked closely with Twickenham over the years, and with a credit list that speaks for itself alongside his talent, passion, and vision, made him the natural choice to grow the Sound Editorial offering.
Dan started off his 20-year Sound career working on live TV and studio dramas. Then in 2000 he moved to Hackenbacker where he worked on a range of Feature Film and TV productions until 2008 when he became a Freelance. In 2004 he began a long collaboration with multi-awarded Director Edgar Wright working on Shaun of the Dead. Since then, he has worked on all his films including Hot Fuzz, Scott Pilgrim vs the World, The Worlds End and Baby Driver (which was nominated for both Bafta and Academy Awards for Best Sound). He has most recently Co Sound Supervised Edgar's latest feature Last Night In Soho, which has been received so positively since its premiere at the BFI London Film Festival. As such a popular Supervising Sound Editor Dan has been lucky enough to work on films with some of the most respected directors and actors in the industry.
I am extremely proud to be joining TFS as the studios are going from strength to strength. I am looking forward to coming on board and running Twickenham Film Studios newly launched post Sound Editorial team and being able to offer productions the very best experience for across their Sound Post. With a highly talented and experienced crew coupled with the very best TFS Sound Mixing Theatres in the UK we are set to do the very best work.

Dan Morgan, New TFS Supervising Sound Editor and Head of Sound Editorial
TFS are also welcoming Arthur Graley to join Dan's Sound Editorial team working closely on all sound post work. Having worked together for over 20 years previously Arthur was an obvious choice.
Arthur started working in 1997 at Hackenbacker Audio Postproduction where he and Dan first met. He worked successfully within the company for 10 years, gaining experience with various genres of Film, TV and Games. He progressed quickly from assistant editor position to become a recordist and Sound Editor / Designer for a high volume of projects. He then began working as a Freelance Sound Designer and Sound Effects Editor for the last 13 years working on high profile jobs, across different genres within various companies and studios; notably the Pinewood and Shepperton Group, where he has worked on several cutting-edge projects, but also keeping involved with the Soho media industry.
Some of his highlights include also working on Edgar Wright's Last Night In Soho and Baby Driver as well as the video games Hitman 2 and 3 and the BAFTA winning Ghost Of Tsushima.
I started my career at the iconic TFS so I'm really excited to be joining the newly energized TFS family and to play a part in its future growth. Great people, great work.

Arthur Graley, New TFS Sound Designer
The TFS Sound offering and team with the addition of our new TFS Sound Editorial department featuring Dan and Arthur makes us a major player in the UK post industry. Having worked with Dan and Arthur many times over the years I am so pleased they are now fully fledged members of the growing team. We look forward to supporting lots of existing long-standing clients, as well as key new clients, across all their needs from script to screen.

Craig Irving, Head of TFS Sound
The addition of our TFS Sound Editorial department and bringing Dan on to head it up with Arthur means we have an even richer audio postproduction offering ensuring an unrivaled experience. This news follows nicely from the recent launches of both our TFS Dailies and TFS Picture department. This means we can truly offer a creative campus unlike any other, guaranteeing a full-service end-to-end solution for all our clients across the big screen and small screen.

Cara Sheppard, TFS MD