With a heritage of over 100 years TFS, operated by TIME + SPACE Studios, has revealed its new rebrand to signal a new era for the business.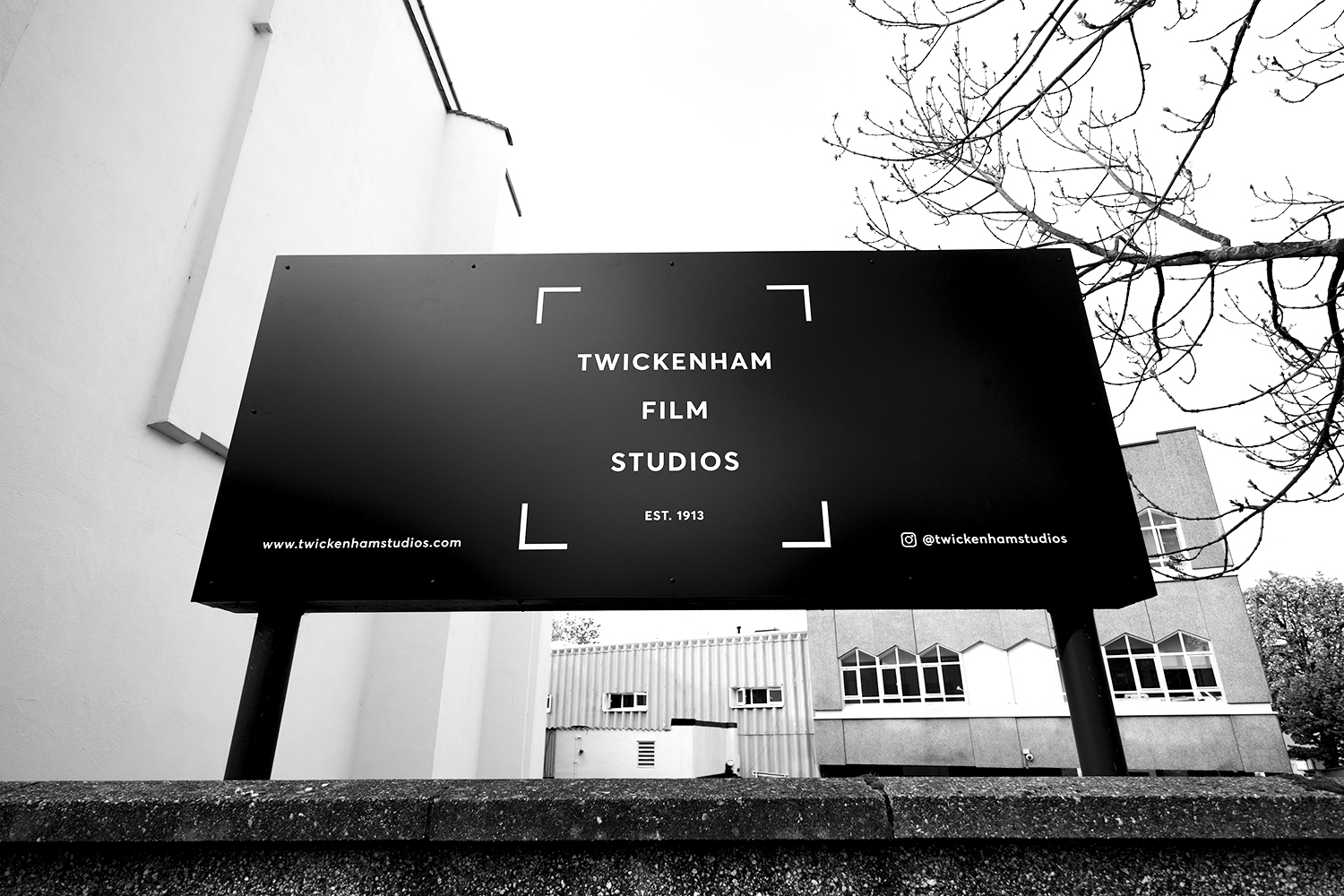 Twickenham Film Studios' (TFS) senior team lead by Managing Partners Piers Read, Jeremy Rainbird, and Managing Director Cara Sheppard, are signalling a new era for the business by redesigning the brand in line with the site's £15m redevelopment works. The full rebrand across TFS' multi-award-winning and much-loved creative campus featuring state of the art services and facilities across Studios, Picture, Sound, Workspace and Social, has been their opportunity to position TFS as a 'creative home for filmmakers'.
TFS' focus points behind the rebrand have been prioritising providing: a home for innovators and technologically forward thinkers, a place to collaborate in the forthcoming creative workspaces and to enjoy onsite hospitality and events hub. TFS has revealed that it will also soon be a place to watch the classics through to new film releases in the forthcoming new cinema, to be built as part of the redevelopment works.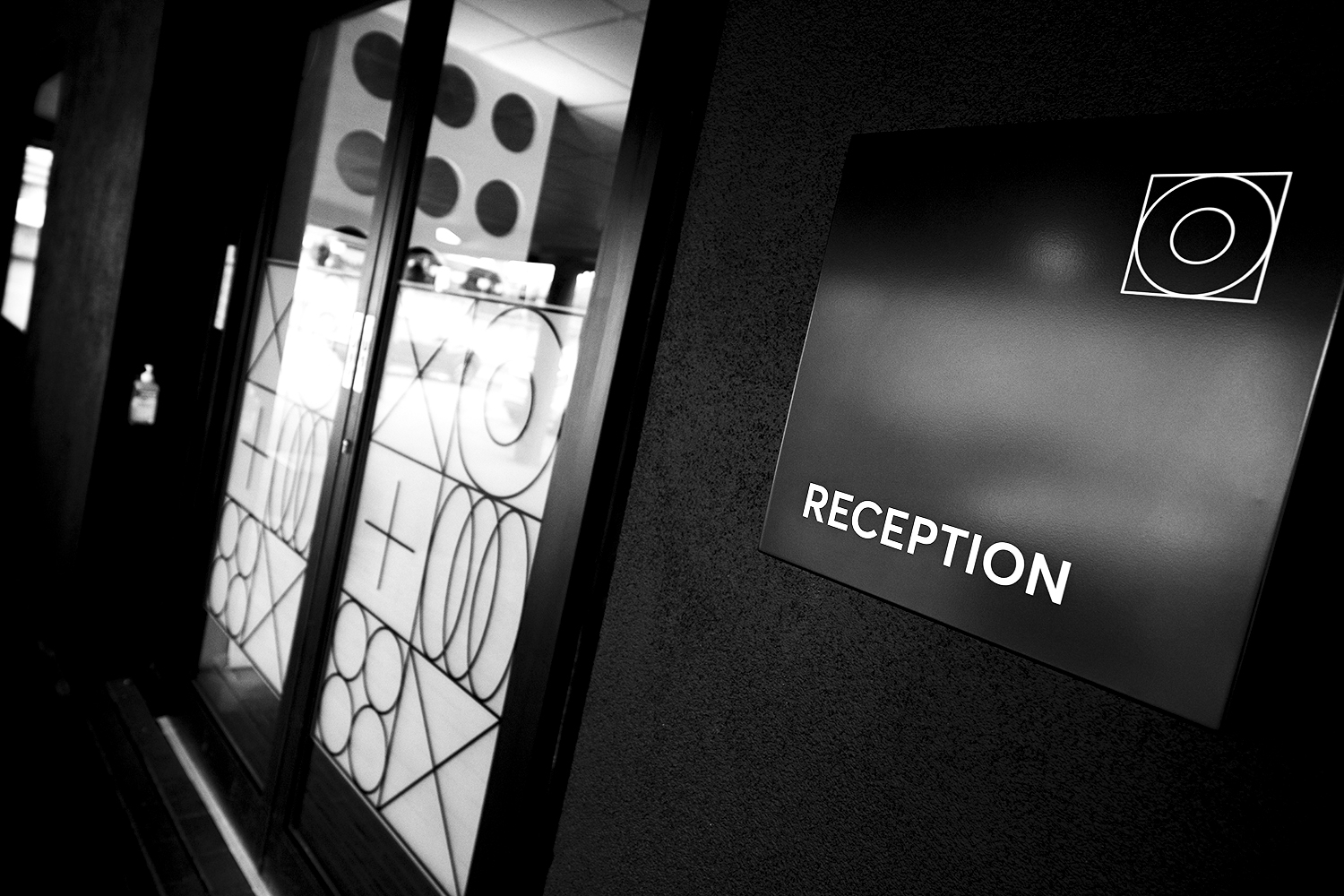 Working closely with Creative Director & Founder Matt Burke, from independent boutique branding and design agency, Almighty, web builders Fresh Pies and signage creators EndPoint, the rebrand has brought a contemporary approach to the design of the studios. Acknowledgement of the studios' 100-year heritage is reflected in the new master brand logo, a design that plays on a film viewfinder. The new brand world now extends across all new signage, a brand-new look entrance, reception area and extensive renovations of the sound theatres ahead of the next phase of works.
In addition, a set of five usable icons represent all the studio's capabilities (Studios, Picture, Sound, Workspace, Social) across digital, brand assets and on-site signage. The monochromatic design runs across new TFS branding, website, digital assets, social channels, merchandise, and collateral.
"The important changes and expansion of the studios means we are perfectly placed to welcome even more productions, filmmakers, and creators who will call the new campus "home". The new rebrand we are so proud to unveil runs across all our digital, and physical platforms goes hand in hand with all the physical enhancement of the campus we are going through. We are investing in our infrastructure, our cutting-edge facilities, our talent, our brand ethos and values, the importance of advanced technology and innovation as well as our studio's sustainability, diversity, and inclusion practices. The new brand designs not only talk to the heritage of the business but our relevance in the next chapter. We look forward to welcoming a range of productions as the content revolution goes from strength to strength."

Cara Sheppard, Twickenham Film Studios Managing Director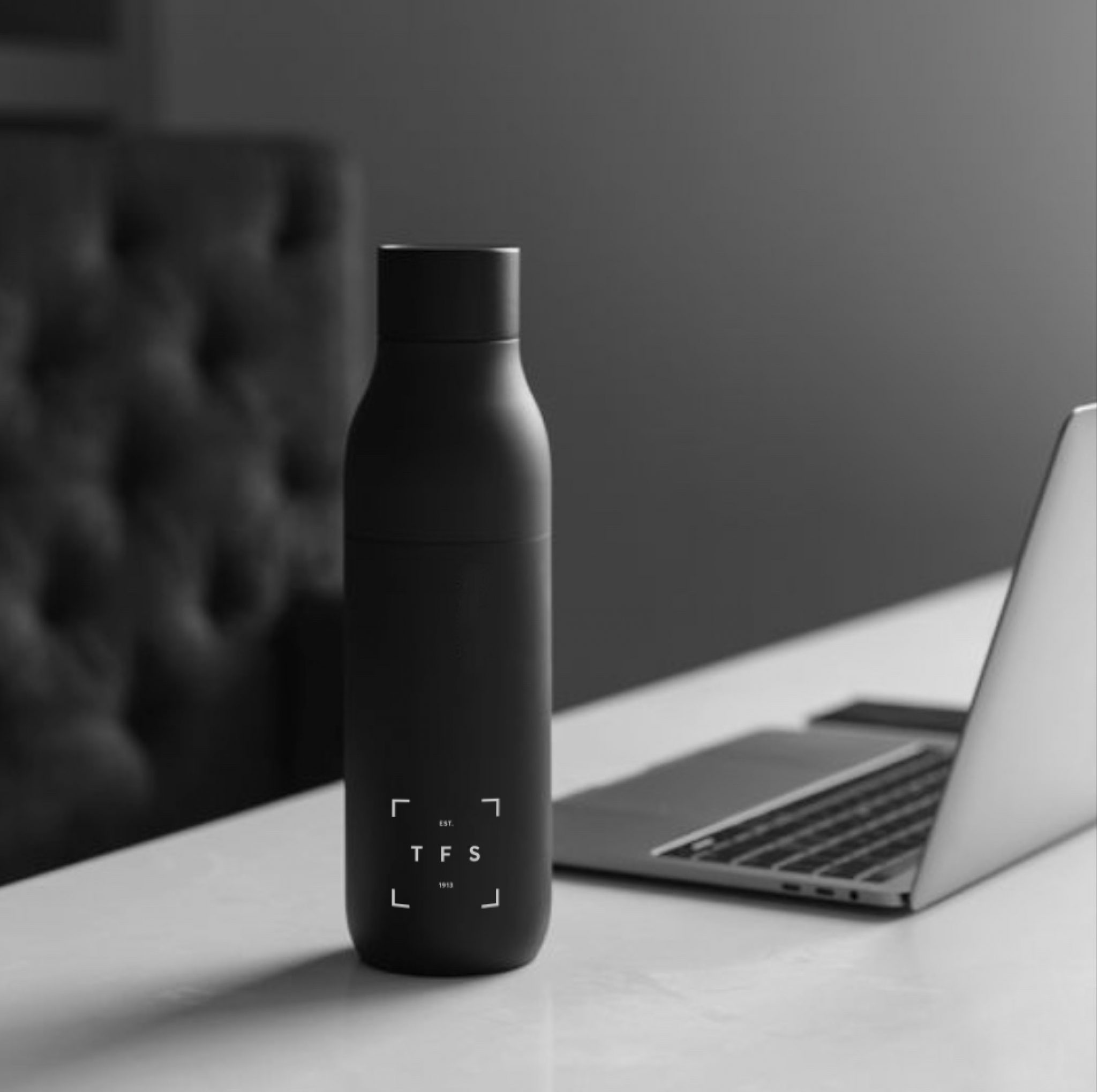 As part of the ongoing redevelopment works (backed by General Projects, British Airways Pension Fund and development managed by The Creative District Improvement Co), the studio's campus is being architecturally designed by Hollaway Studio and Studioshaw with the new rebrand created so as to compliment.
"We were privileged to be invited to work on the rebrand of such an iconic location. We met the TFS team to understand their ambitions and were lucky enough to be able to spend time on-site as well. This helped give us a real feel for the place and its history. We were briefed to evolve the brand whilst retaining their 100-year heritage, so we wanted to ensure their state-of-the-art facilities, creativity and world-class content was the main focus of the new identity. This is where the viewfinder idea came from. A lot of the movies made at TFS are timeless classics, so it was a conscious decision to keep the identity predominantly monochromatic to reflect this. "

Matt Burke of Design Agency Almighty
A fully enhanced Twickenham Film Studios Sound Theatre 2 has also been unveiled with Sound Theatre 1 to follow – both include an extensive renovation and technical upgrade as part of the site redevelopment works to make them the most state of the art, technically advanced Sound Mixing Theatres in the UK. The changes for both TFS Theatre 2 and Theatre 1 include: structural changes to the design and layout, with Theatre 2 remodelled to improve its acoustics and eye-lines to the screen, creating new, modern, comfortable, dark look interior design with a palette of black and wood.
The new Sound Theatres feature comfortable new sofas, bespoke desks, sound artist seating and editor areas. The improved tech install includes Neve DFC 3D consoles with integrated Avid S6 M40s in both rooms, plus the addition of brand-new pro-tools rigs. The addition of Dolby Atmos means that both theatres now offer immersive audio. IMAX 12.0 has also been installed in Sound Theatre 2. The works have been carried out alongside Dolby, Avid, Christie, Jigsaw24, Munro and Soundz Fishy (formally Frozen Fish Design).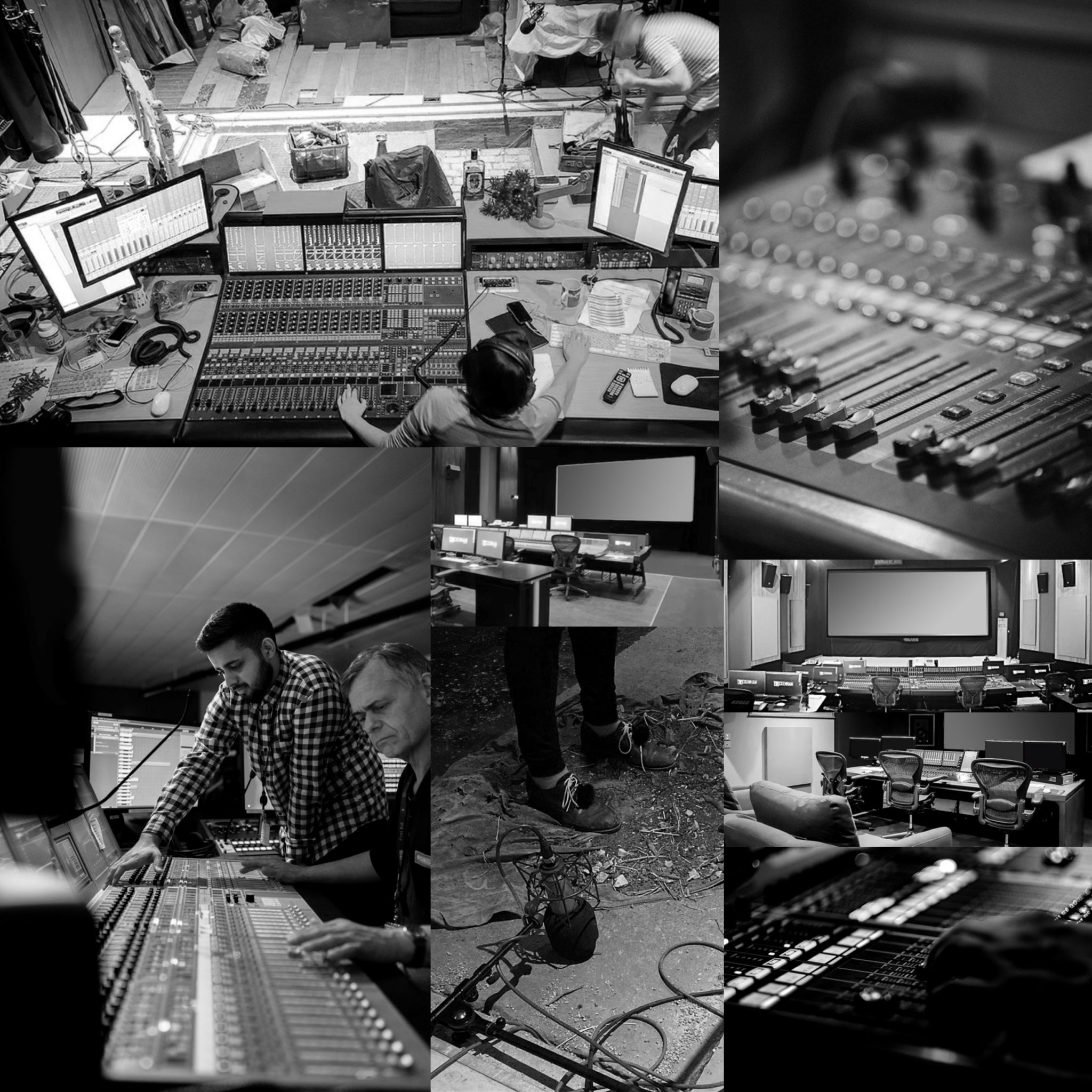 "Coming on board 6 months ago to lead the Marketing rebrand and being able to proudly unveil today our new TFS positioning across all digital, physical, merch, assets, site and beyond is such a proud moment. There are no studios out there offering the core capabilities, site experience, vision, and talent that TFS does. The new brand world we have created with Almighty, Fresh Pies and EndPoint truly reflects that. This rebrand also showcases the real investment the business is making into the next era, so as to support the healthy future of the UK Film and TV industry".

Victoria Poole, TFS Consultant Marketing, PR & Brand Director
Twickenham Film Studios reputation has been based on creating such heritage work as The Italian Job, Zulu, Alfie, The Pink Panther Strikes Again, Iron Lady and War Horse through to such Oscar wins for sound mixing on Bohemian Rhapsody and a Bafta for mixing on Sam Mendez's World War One drama 1917. Other productions that have used the production and post-production facilities include: Baby Driver, Netflix's The Witcher, ITV's Belgravia, ITV's The Durrell's and more recently such highlights as News of The World for which TFS Re-recording Mixer Will Miller was Oscar-nominated for Best Sound, The Hustle, The Crown, I Care A Lot, The Duchess, Enola Holmes, and The One & Only Ivan.
Find out more about Twickenham Film Studios: twickenhamstudios.com