Stardust, the much anticipated biopic about the life of David Bowie will open this year's Raindance Film Festival, on from 28th Oct – 7th Nov in London.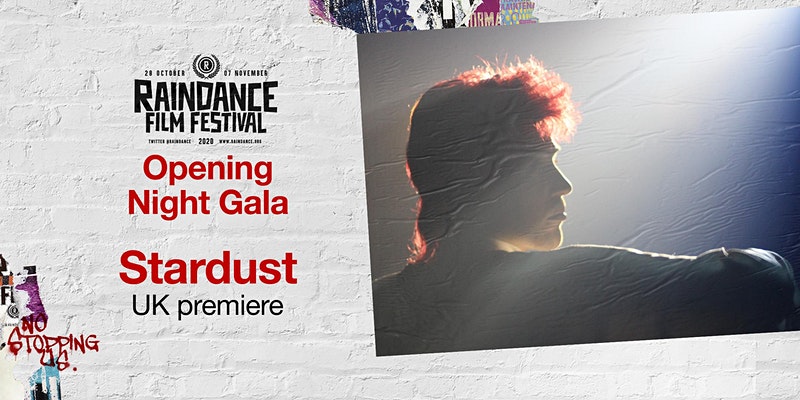 This year Stardust, the biopic on legendary singer David Bowie opens the 2020 Raindance Film Festival, running this week from 28th Oct – 7th Nov in London, with the film soundtrack featuring a wide track list of infamous songs including certain Bowie performances.
In this Q&A, Twickenham Studios' Re-recording Mixer Tim Cavagin and Film Consultant Dan Pagan, alongside Stardust Director Gabriel Range, & Salon Pictures Producer Paul Van Carter, discuss their work on the film.
Starring Johnny Flynn as a young David Bowie embarking on his first trip to America in 1971, – a trip that inspired the invention of his iconic alter ego Ziggy Stardust – the film charts the transformation of one of the world's greatest cultural icons.
Q & A with Tim Cavagin, Re-recording Mixer, Twickenham Studios, Dan Pagan, Film Consultant, Twickenham Studios, Stardust Director Gabriel Range, and Paul Van Carter, Founder, Creative Director, Producer, Salon Pictures:
Who are the Production team behind this feature?
Twickenham Studios Film Consultant Dan Pagan: "The Emmy award-winning filmmaker Gabriel Range, whose feature credits include I Am Slave and Death Of A President, has Directed the feature from a screenplay developed by himself and Christopher Bell. The film was produced by Paul Van Carter, Nick Taussig and Matt Code. Executive Producers are Westerhoff, Christopher Figg, and Robert Whitehouse. The film from UK-based Salon Pictures is a co-production with Wildling Pictures in Canada and was financed by Film Constellation and Piccadilly Pictures."
How important was casting Johnny Flynn as David Bowie especially as he is such a talented musician?
Salon Pictures Founder / Creative Director / Producer Paul Van Carter: Daniel Hubbard cast the film, who we work with almost exclusively, and he set out on the most thorough casting process, giving us a very long list of potential Davids, almost all of whom auditioned or self-taped for the role. When Johnny Flynn came into view, and showed us his version of Bowie, there really wasn't any doubt, he has an incredible sensitivity and understanding as an actor, and a successful career as well as a musician, singer, and songwriter. Johnny was quite daunted by the task of portraying one of his heroes, but Gabriel and he created something very special, intimate and lyrical on screen."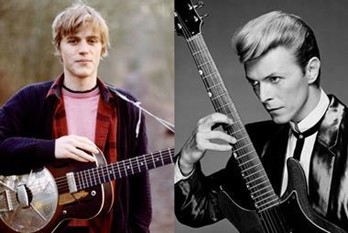 Tell us more about the filming and Salon Pictures bringing such an iconic legends life to the screen?
Salon Pictures Founder / Creative Director / Producer Paul Van Carter: "Stardust was conceived from the start as an origins story, David before Bowie, so to speak, being both independent of studio system and the estate, we set out to make an arthouse film about artistic identity and the formation of one of the Twentieth Century's greatest cultural icons. We filmed Stardust in Ontario, to access the generous tax credits. There is a town called Hamilton just outside of Toronto, which has a lot of period architecture that we could match for 1971 New York, Los Angeles, and also England. The film had been in development for just over two years, before we were able to greenlight it with the script, cast and director that gave us our finished film. We worked with a great sales agent, Fabien Westerhoff to piece the distribution together, with Piccadilly Pictures boarding later to finance the picture. Matt Code was our partner in Canada, and the film is part of the International Co-Production treaty."
Tell us about the unique digital streaming release versus theatrical release on this one?
Salon Pictures Founder / Creative Director / Producer Paul Van Carter: "The film will be first released in the USA, by IFC who are a wonderful partner for this film. They are releasing theatrically in key cities at the end of November, due to everything that's happened this year we will also go out simultaneously on video on demand, and other territories will follow worldwide."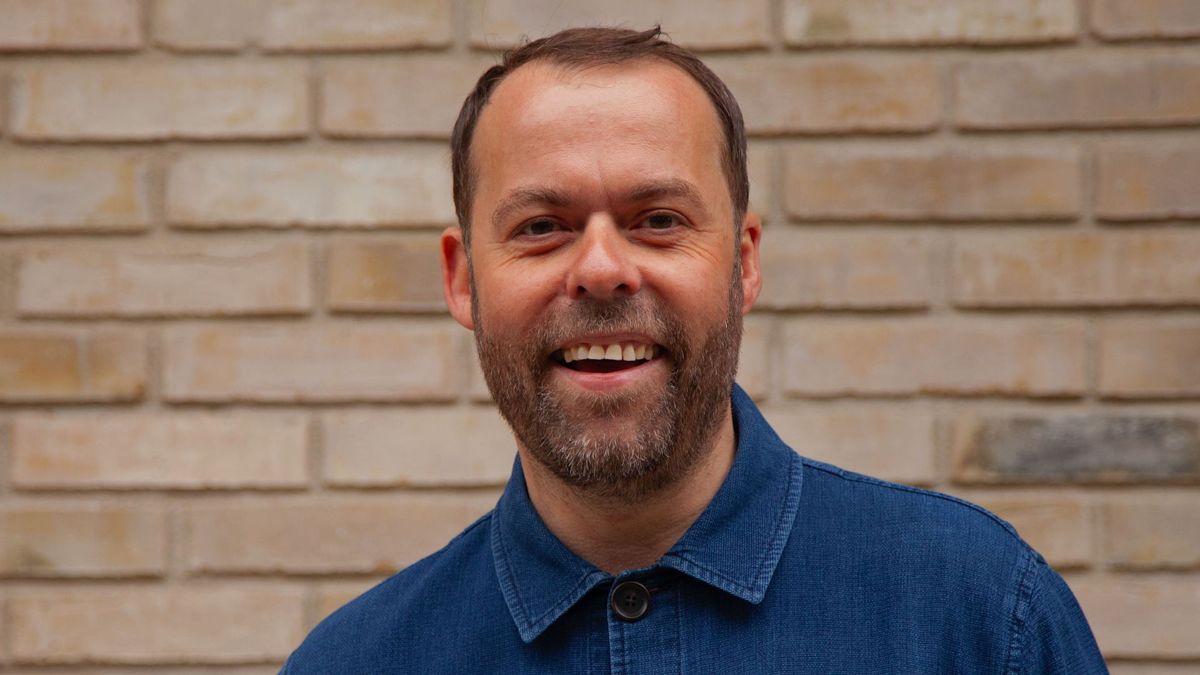 How did this project come about with Twickenham Studios working on the Sound?
TW1 Studios Film Consultant Dan Pagan: "Paul Van Carter, Founder and Creative Director of Salon Pictures, who has Produced Stardust is a long term collaborator and someone I have worked with many times over the last 10 years – having previously worked on the Brian Cox version of Churchill Directed by Jonathan Tepplitzky and Distributed by Lionsgate. Our close relationship meant we could get the Twickenham Studios multi awarded Sound team involved from very early creative concept stages which was so key on such an important musical biopic of this nature. Telling the Bowie story from a Sound perspective is an opportunity the whole team could not wait to be a part of. It felt like such a natural home place to bring here to Twickenham Studios following on from our Oscar Win for Best Sound Mix on Bohemian Rhapsody (telling the story of Queen) and other such previous high profile biopics including Asif Kapadia's trilogy Senna, Amy and Maradona. Hearing that the master Editor Chris Grill was also to be involved (28 Days Later, Sunshine, The Best Exotic Marigold Hotel) who I had also previously worked on the 2017 hit Churchill meant we knew this would be a beautifully and cleverly told story. We couldn't be any prouder of what has been created and how it will faithfully bring the shining star of David Bowie to our screens."
How was it working with Tim, Dan, and the Twickenham Studios team again to bring the Sound mix to life?
Salon Pictures Founder / Creative Director / Producer Paul Van Carter: "We had a fantastic experience at Twickenham and felt incredibly lucky to be able to work with Tim, and his wonderful support team, the budget was limited in all departments on this show, not least of all audio post, but Twickenham reached out and supported us – willing to make it work with the budget that we had, still delivering to their highest possible standards. Financing independent cinema and supporting artistic voices is increasingly difficult and has been compounded by a disastrous 2020 for so many in our industry. The support we received from Twickenham is what not only make independent British film possible these days, but also what allows it to rise above in terms of quality."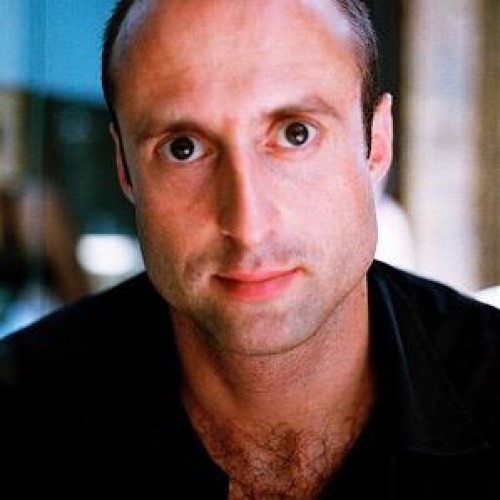 How did you approach the music surrounding the project?
Director Gabriel Range: "On this sort of non-tour of America, David was not able to perform due to the lack of a work visa. So right off the bat, we knew we were going to be using songs that he was inspired by and performed as part of his tours of the time. Bowie was a huge fan of [Jacques] Brel and other contemporaries like Lou Reed and was heavily influenced by T. Rex. These voices would ultimately coalesce with David's internal fears and spawn Ziggy and Aladdin Sane and all of his infamous personas and subsequent albums."
What are your own thoughts on the journey Bowie took from the uncertain artist portrayed in Stardust of the shape-shifting musical superstar he became?
Director Gabriel Range: "David was always this godlike character. Even in his death, it was incredibly choreographed – he put out that incredibly moving final album; he just didn't feel like a normal human being. There was something so mysterious and enigmatic about him all his life and his professional career. It's easy to see people like David and think, "God, they've always been that way, they've always had that success" and to lose sight of what it was like before that. The thing that is so extraordinary about David at this point in his career is how many times he tried and failed and yet he had this incredible determination to keep going. I wanted to capture that moment of insecurity before the big breakthrough, exploring the young man behind the icon. David is such an inspirational figure to so many artists. Johnny's performance here is the most wonderful love letter from one musician to another."
How was it working on Stardust following on from previous big musical features Bohemian Rhapsody, Baby Driver, and biopics such as Senna, Amy, and Maradona?
TW1 Studios Sound Re-recording Mixer Tim Cavagin: "When I was first approached about the film, I just presumed it would be a similar theme to Bohemian Rhapsody and I suppose to a lesser extent Amy – i.e. following the rise of Bowie's career from the very start to the pinnacle of superstardom he achieved and maintained right up to his untimely death. How wrong I was. This film in fact concentrates on a period of his life when he had hit a low after Space Oddity, with a run of 12 singles released but only two barely charting and his record label at that point about to ditch him. I found this such an unusual and interesting angle for the story. The project became one of my favourite films I've recently worked on, as I thought the performances of the five main actors were fabulous. Especially Johnny Flynn whom I thought portrayed the flamboyant yet fragile young Bowie brilliantly. But equal to his performance was that of the road tour manager played superbly by Marc Maron. I found the whole project just a joy to be involved in."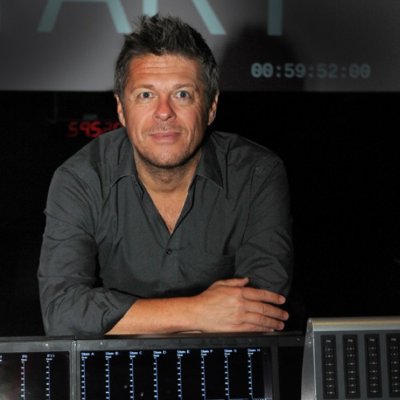 Tell us about how the sound mix / musical story on this came to life?
TW1 Studios Sound Re-recording Mixer Tim Cavagin : "The sound mix in this film was a lot of fun as it's largely a road movie with 3 live performances at the beginning, middle and end. Large parts of the movie are spent in a car and so the challenge was to make the soundscape as interesting and varied as possible. The well written and performed dialogue in these scenes in fact made our job that much easier. We were keen to show a progression in slickness in the live performances. This was possible as we had access to all the instruments and vocals as separate tracks that were either recorded on the day or as sessions recorded by Johnny in his studio. In addition, the film was fabulously scored by Anne Nikitin. I really can't praise her enough. I looked forward to hearing each cue as it came in daily and was never disappointed by any of them. Anne really captured the mood of the movie beautifully, which made framing it within the soundscape of the movie both rewarding and not hugely complicated as I wasn't having to fight the Dialogue and FX, and it was obvious when to let the music drive a scene with little else playing. It is one of my favourite scores and even eight months on I still have lots of the cues swirling around in my head. With the film starting in London and leaping across America, East to West Coast we had plenty of opportunity to create contrasting soundscapes to help place the film in its various locations. Twickenham Studios Sound FX Mixer Max Walsh pretty much had free reign! Add to that a wonderful score, and you can't really ask for more as a mixer."
What was it like working with the team – Director Gabriel Range, Christopher Bell and Producers Paul Van Carter, Nick Taussig and Matt Code? TW1 Studios Sound Re-recording Mixer Tim Cavagin: "I'd never worked with Director Gabriel Range before and so there's usually a learning curve with any new client for the first few days. This wasn't the case with Gabriel who I found a delight to work with closely, as he wasn't afraid to try things out and would have many ideas himself – but at the same time he wasn't afraid to dismiss his own ideas if he thought someone else's were stronger. It was a really inspiring and hugely free working environment. His enthusiasm really rubbed off on everyone, and so it's an experience I'd repeat in a heartbeat."
How did you feel Johnny Flynn interpreted the role musically? Especially as he is such a talented musical artist himself? TW1 Studios Sound Re-recording Mixer Tim Cavagin: "Obviously the movie hinged around how believable Johnny Flynn was as the early Bowie, and on this front he was amazing. Not only did he look quite a lot like him, but he is such a varied and talented vocalist and instrumentalist which made the live performances so much easier to work on. Making the performances sound live was helped by his projection of voice and his masterful guitar playing. With the live tracks and studio stems I feel we give the audience a true feel and vibe of the context, era and environment we were trying to recreate."
Are you a David Bowie fan and what can we ask is your favourite track / album?
TW1 Studios Sound Re-recording Mixer Tim Cavagin: "I have been asked a number of times during this project which Bowie track is my favourite, as maybe people assume, I must have loved his music when growing up. I actually don't think I was that cool. My favourite band were Queen and so I can give you every single they released in order! Which actually came in very handy working on Bohemian Rhapsody. I didn't really catch up with Bowie until much later. But if pushed I'd say Ashes to Ashes and Starman – I remember the former being played at parties I attended, and the latter just being played all the time on the radio. I do however know he was a musical genius and cultural icon unlike any other."
Sign up to join the Raindance Opening Night Festival Gala tonight from 6-10pm and watch the UK Exclusive Screening of Stardust including a Q&A with director Gabriel Range and a Bowie-themed reception with food and drinks available.