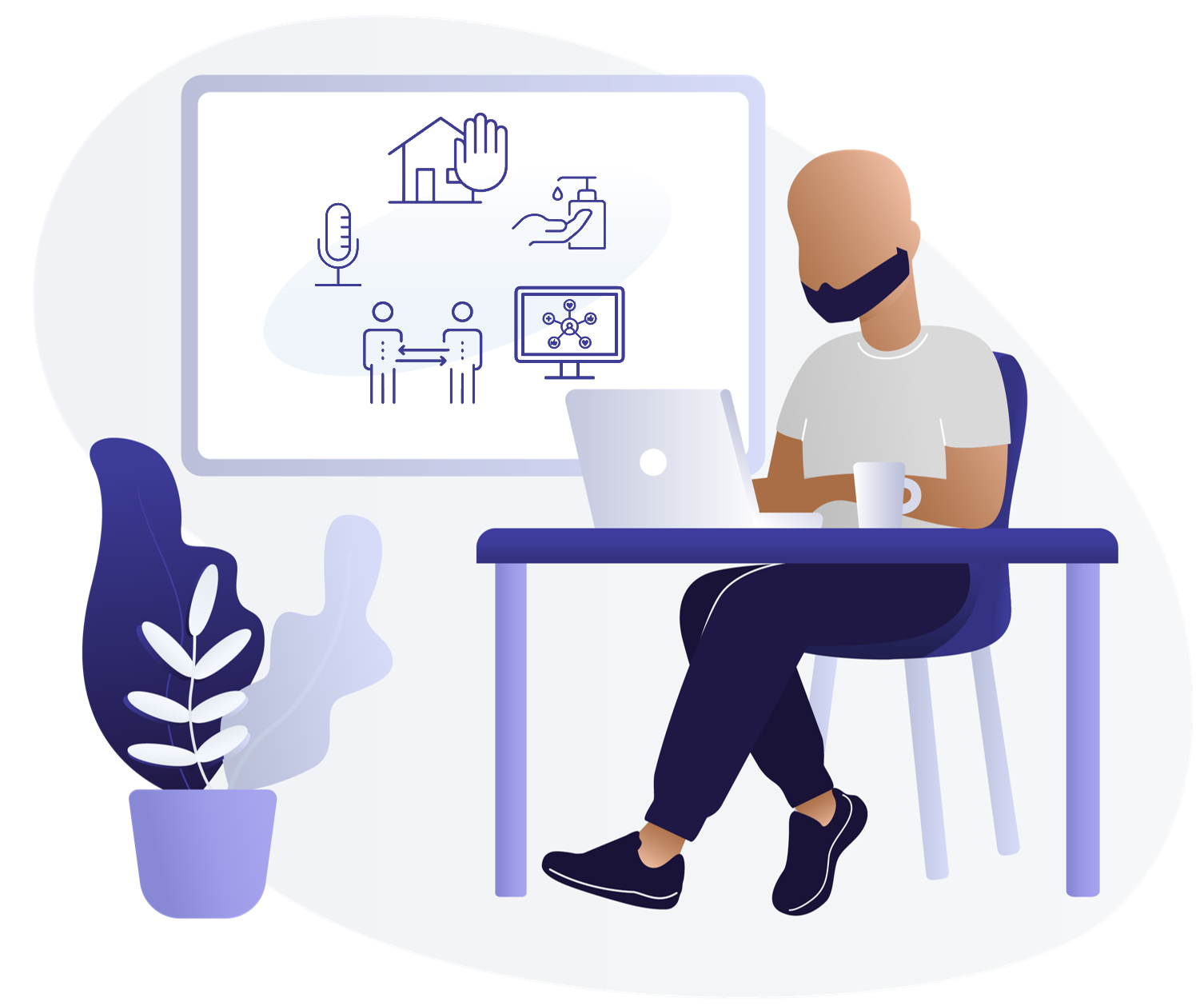 Our guidance has now been withdrawn
In 2020, UK Screen Alliance, in consultation with companies from the post and VFX sectors and industry bodies BFI, BFC, Pact and BECTU, published Guidance for safe working in Visual Effects and Post-Production during the Pandemic. The guidance provided a framework for companies as they transitioned back to on-premises working with client attendance, whilst ensuring the safety of everyone.
The substantial risk to health at the beginning of the pandemic has receded with high levels of vaccination, antibodies from previous infection and weaker variants. Since January 2022, levels of staff absence in post & VFX due to Covid-19 have noticeably reduced.
On 24th February 2022, the UK Government removed all remaining legal restrictions relating to Covid-19 in England. Legal restrictions remain in Scotland and Wales, but are likely to be removed in the coming weeks. Legal restrictions in Northern Ireland have also been removed.
Increasingly, the emphasis will be on personal responsibility to follow recommendations rather than being constrained by legal statute. In areas where you are no longer mandated to self isolate, it is still strongly recommended that you do not attend the workplace if you have symptoms of Covid-19. In this respect the protocols have not changed.
It is still mandatory to consider Covid-19 specifically within a company's risk assessment and you should also consider the business continuity risks of spreading Covid-19 in the workplace, as well as the health risks.
Just as we did on the introduction of the Guidance, we have consulted once more with our members on how it should be phased out.
We have decided that specific guidance for post & VFX, which goes above and beyond the guidance issued by the four governments of the UK, is no longer necessary, and that the UK Screen Alliance guidance should be withdrawn. Companies, employees, contractors and clients should continue to follow the overall government guidance applicable to their location. You should still retain hand sanitising stations, keep up a rigorous cleaning regime, and ensure good ventilation. There is no need to dismantle screens if you have them in areas such as your reception. Continue to recommend wearing face coverings if you are in confined spaces with people you do not normally meet and continue to test for Covid-19 where appropriate.
Specific guidance documents for filming developed by the British Film Commission (BFC), the UK broadcasters and Pact will remain in place, as they are a condition of the Production Restart insurance scheme. The business continuity risks are higher for filming, where the absence of key cast or crew on set can result in delays costing hundreds of thousands of pounds per day. In post or VFX, the continuity of work is less dependent on specific individuals, who are often able to continue working from home if they have to isolate.
Useful links
General Covid guidance
Covid Guidance on International Travel
Other Covid Guidance for Filming