What we do
We are the voice for over 100 companies in our sector. We provide the collective clout that individual businesses cannot achieve alone
How we do it
We proactively raise issues, drive the debate and lobby to influence Government and its agencies and other organisations making decisions that affect our members
How we do it
We constantly scan the horizon for opportunities and threats that arise for our members and then seek to influence the outcome to their advantage
Competitive Advantage
As well as advocacy, we give our members competitive advantage through access to exclusive information and data, promotion and discounted business benefits
How we are funded
We are independently funded by company membership subscriptions, sponsorship and event revenue
Who We Interact With
We seek to influence UK Government, MPs and Peers, Government Departments, Opposition Spokespersons and Regional and Local Government, UK Public Sector Broadcasters and OFCOM
Who We Interact With
We liaise with the Creative Industries Council, Creative Industries Federation, ScreenSkills, National and Regional Screen and Creative Agencies, British Film Institute, British Film Commission, and other creative sector trade organisations.
Our History
2004 – Founded with seed funding from DTI/UK Film Council. Originally called UK Post with membership from VFX houses and post production companies. 
Our History
2006 - Expanded our remit to include studios, location services and hire companies. Changed our name to UK Screen Association. 
Our History
2014 - Successfully campaigned to reduce the threshold for Film and High End TV tax reliefs allowing more post and VFX-only projects to qualify
Our History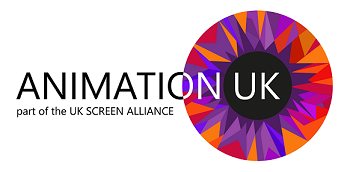 2016 – Joined in partnership with Animation UK to become the UK Screen Alliance