According to our recent UK Screen Alliance survey data, more than 50% of European workers in UK Visual Effects, Animation and Post production have yet to apply to settled status.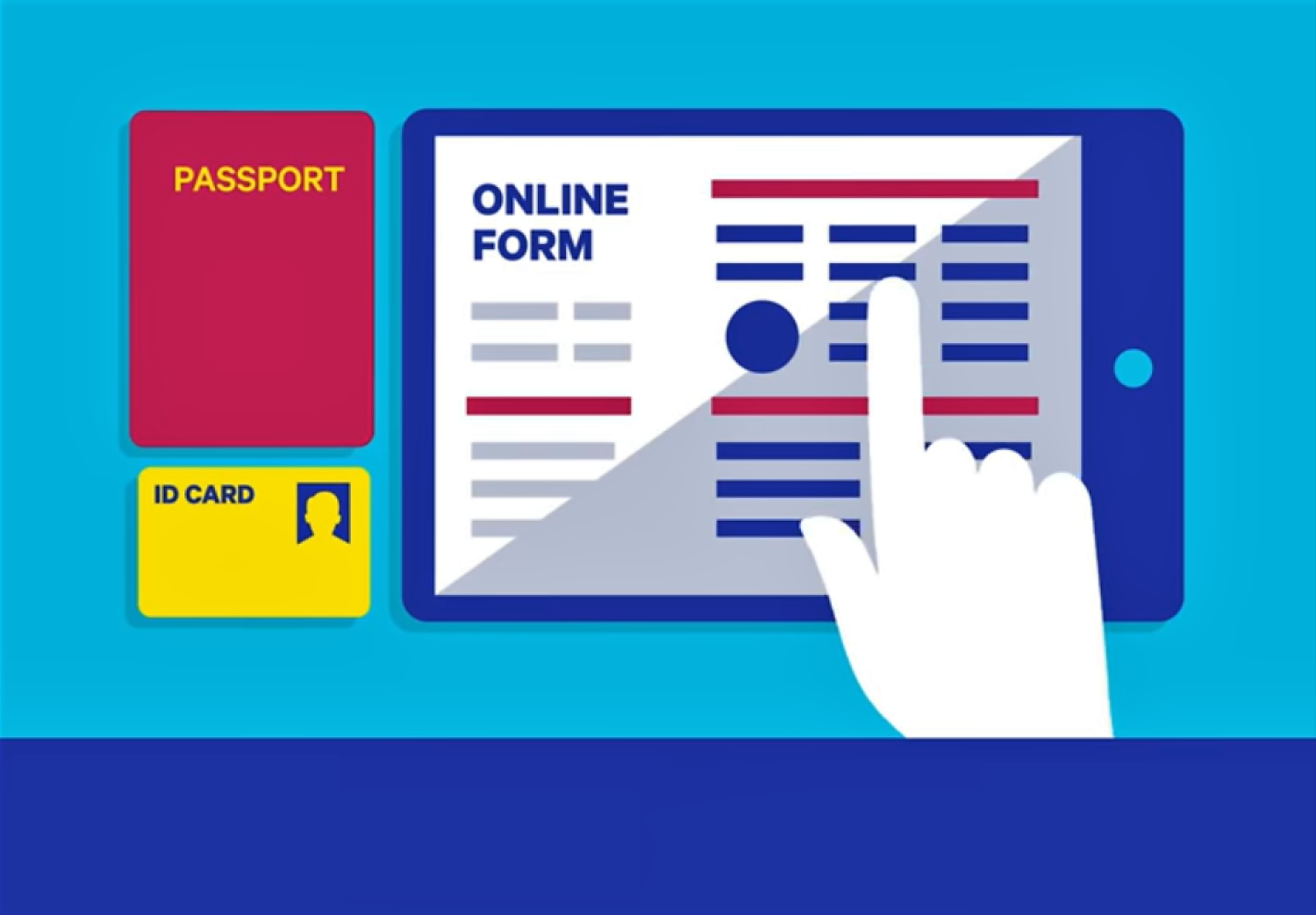 EU workers make up a considerable amount of the workforce in the animation, visual effects, and post-production sectors. In previous research conducted last year UK screen alliance found that 1 in 3 workers in VFX for film and TV are from Europe, and in animation it was found that 20% of workers are from the EU – although in some companies in the screen industry, this number is considerably higher.
EU citizens who have already been in the UK for five consecutive qualifying years are entitled to Settled status allowing them to live and work as usual in the UK after Brexit. Those that don't yet have five qualifying years can receive Pre-settled status and will be able to live and work in the UK after Brexit until they build up the necessary five qualifying years to achieve Settled status.
In UK Screen Alliance's most recent survey on workers in the UK VFX, animation and post-production sectors, data revealed that 51% of EU workers have yet to apply for settled, or pre-settled status. 3% have applied but are waiting to hear the decision, and 5% do not intend to apply.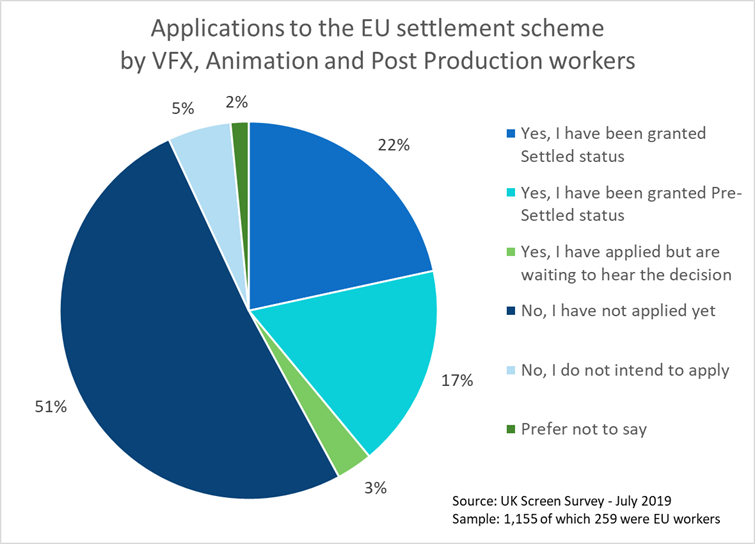 "Whilst we are encouraged that 40% have applied and received a positive settlement decision, the fact that 51% are still to apply creates uncertainty for businesses."

Neil Hatton, CEO UK Screen Alliance.
UK Screen Alliance would like to reinforce our encouragement of all VFX, Post Production and Animation workers who are EU citizens and are either currently in the UK or arrive before the ending of free movement, to apply for Settled or Pre-settled status whether or not they intend to stay in the UK for the long term as it will give them a considerable advantage in gaining jobs in the UK in future.
After December 31st 2020, it is likely the UK will introduce a new visa system for EU citizens who want to enter the UK to live and work. EU citizens with Settled or Pre-settled status will not require these visas and will be at a considerable advantage over new workers arriving from the EU when it comes to obtaining jobs in the UK, as employers will not need to sponsor an expensive visa for them, such as the proposed Skilled Worker Visa.
"Europeans with settled or pre-settled status will be at an advantage in terms of employability in the UK after Brexit, as employers will be able to avoid expensive visa costs once they are imposed for EU citizens. It makes sense to apply even if you don't intend to stay in the UK long term, as it will keep your options open. "

Neil Hatton, CEO UK Screen Alliance
The Skilled Worker Visa cost for 5 years with all the trimmings is expected to cost around £8500, however we also must factor in £1000 per visa admin overhead in a company, for time spent on application and compliance processes.
A qualifying year toward settled status is defined as being resident in the UK for more than 6 months in any 12-month period. Once Settled status is achieved, an EU citizen can be absent from the UK for up to 5 years before they lose their Settled status. The ease of qualification for Pre-settled and Settled status and the fact that the application process is now free means that there is no real downside for EU citizens currently in the UK to apply whether they intend to stay in the UK for the long-term or not and this will keep their options open for their future employment in the UK.
"Overall, the total number of applications that have been concluded, as of 30 June 2019, was 805,500. Of these, 65% were granted settled status and 35% were granted pre-settled status."

– UK Home Office, EU Settlement Scheme Statistics, June 2019
The application for Settled or Pre-Settled Status is free, and the overwhelming majority of applicants hear back with a positive result within a matter of days.
UK Screen Alliance is looking into organising a series of information clinics, to help EU workers in the sector apply for Settled Status in the UK.
For further detailed information on Settled or Pre-settled status and how to apply please see: https://eucitizensrights.campaign.gov.uk/
EU citizens can also get support with any questions about their application from the EU Settlement Resolution Centre.
The information and advice contained in this article is correct to the best of our knowledge at the time of writing, however we advise you to consult a professional immigration lawyer for bespoke advice depending on your individual circumstances before relying on any information in this article.