The Independent film-focused fund aims to support a range of screen content including animation, documentary, television and interactive narrative games.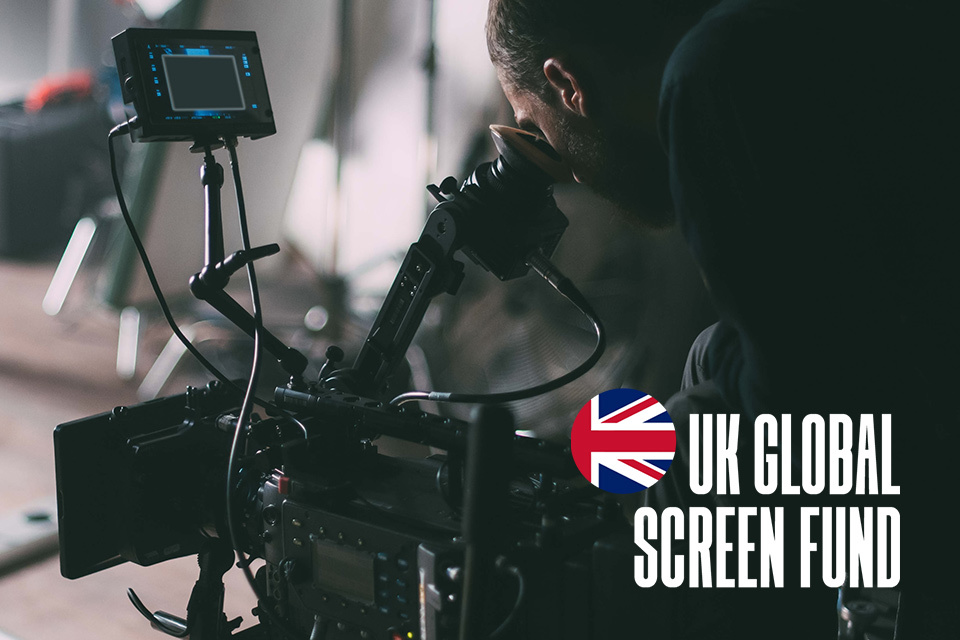 Today, The Department for Digital, Culture, Media & Sport (DCMS) and have announced the launch of a £7 million UK Global Screen Fund, championed by Culture Secretary Oliver Dowden, and developed in partnership with the British Film Institute (BFI), following extensive consultation with industry stakeholders from across the UK.
The fund will aim to support the UK independent screen sector to export their productions to markets around the world, and help them to compete globally and bring further recognition to the world-renowned British film industry.
"The United Kingdom has an independent screen industry to be proud of. World-renowned, our film, TV, video game and animation industries create jobs and growth the length and breadth of the UK. The UK Global Screen Fund will export the extraordinary talent and creativity of the UK to audiences across the globe, supporting our talented filmmakers and screen businesses to compete and grow."

Oliver Dowden, Culture Secretary
"Film and television have kept the nation entertained throughout lockdown and we will continue to do everything we can to allow the sector, including animation and gaming, to thrive as we build back better from the pandemic."

Graham Stuart MP, Minister for Exports
Though the fund will focus on independent film, it is also being put in place to support a range of other screen content, including animation, documentary, television and interactive narrative games -promoting the best stories and content from every corner of the UK.
The Global Screen Fund will extend to supporting funding business development and co-production, as well as promotion of screen productions and distribution to help reach bigger global audiences and drive revenue.
"Today's announcement of the £7m pilot UK Global Screen Fund will deliver a vital boost to the UK's exceptional independent screen sector by stimulating international partnerships and generating new export opportunities. As we look to this weekend's Oscars, and the incredible line up of UK nominees, it's clear our screen industries continue to punch above their weight internationally and contribute significantly to the UK economy. It's vital we continue to build on the global impact of our diverse and brilliant independent screen content, enabling the creativity and success for which the UK is so renowned."

Ben Roberts, BFI CEO
"Building on our starting position of creative excellence, and COVID resilience, UK Animation has the potential to become a genuine world leader in the global marketplace. As one of the most geographically diverse of all the UK screen sectors, we welcome the announcement of the UK Global Screen Fund as part of our sector plan to support growth and create jobs across the UK. We are looking forward to working closely with the BFI and the Government to create the business and investment conditions to support our brilliant Animation sector."

Kate O'Connor, Executive Chair, Animation UK Council
"Despite the pandemic, there are some fantastic British films coming through this year and the UK's sales companies are poised to take them to global markets. This extra and highly targeted support from DCMS, via BFI, will tremendously increase the impact those films can make."

Simon Crowe, Chair of Film Export UK and MD of SC Films International
"Games businesses across the UK are creating world-class stories that capture the imaginations of millions.  It is critical that the UK Global Screen Fund continues to evolve and plays a key role in helping interactive entertainment companies to deliver cultural value, whilst supporting innovative creative companies around the UK."

Dr Jo Twist OBE, CEO of Ukie
The fund will also provide networking and development opportunities across the sector, improving access particularly for those in the nations and regions less historically able to export content internationally.
The UK Global Screen Fund will support independent companies across the UK, aiming to address a geographical imbalance within the industry. The Fund will consider where companies are based, where projects are made and how projects reflect the culture and talent of Northern Ireland, Scotland, Wales and the English regions outside Greater London. Screen content eligible for the fund includes feature-length and episodic fiction, documentary and animated content for film and television as well as interactive digital projects with narrative content ('interactive narrative games'), for distribution via digital platforms.
The UK Global Screen Fund will allocate funding to three open access contestable strands:
International distribution funding: Support for sales and distribution of one or more UK feature films (drama, documentary, animation) in international territories.
International business development: Financial support for business strategies that drive international growth and IP development for companies working in film, TV (animation, drama and documentary) and interactive narrative gaming.
Co-Production investment: Support for UK companies to be partners in international productions, sharing IP and revenue on film and TV animation and documentary projects with audience potential.
More information on funding available will be published on gov.uk in due course.