The Annecy Festival announces the first portion of the Official Selection in competition for the 2021 edition and the juries, with four UK productions nominated in the 'Commissioned Films in Competition' category.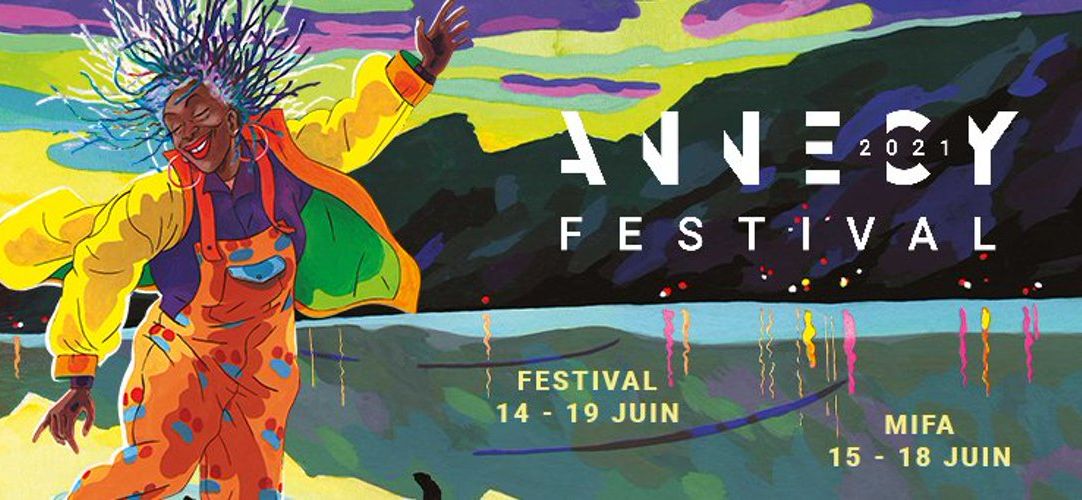 Annecy Festival has announced the 2021 Official Selection of Short Films, Graduation Films, and TV and Commissioned Films nomination results, as one of the key 2021 festivals in international animation community received more than 2,700 films registered in these categories, originating almost one hundred different countries.
Breakdown of the Official Selection:
Short Films in competition: 44 in the Official, 8 in the Off-Limits category, 22 in the Perspectives section and 12 in the Young Audiences section, of which 43% were directed by women.
Graduation Films in competition: 47 films, of which 60% were directed by female students.
TV and Commissioned Films in competition: 26 films TV and 32 Commissioned Films (for respectively 27 and 38% female directors).
"There's no surprise to find that the 2021 selection of short films is marked by themes and questions linked to the pandemic.

Several of the graduation films are rooted in modern times, through concerns about new technologies, artificial intelligence and in general about humans' place in the world. These anxieties find an equivalent with the technologies employed: digital 3D, video game engines, new images, etc.

The 2021 selection gives pride of place to African animation with works from South Africa, Ghana, Egypt and Kenya, and it once again testifies to the immense diversity from this continent. "

Marcel Jean, Artistic Director
This Annecy 2021 Official Selection is carried out by the Artistic Director, Marcel Jean, the Films & Programme Planning team, Laurent Million, Yves Nougarède and Sébastien Sperer as well as: Cécile Giraud (Short Films), Marie-Pauline Mollaret (Graduation Films), and Clémence Bragard (TV & Commissioned Films).
---
This year for Annecy's 2021 Official Selection, an array of exceptional UK talent, productions, and co-productions, are being represented in a number of key categories:
Short Films in Competition –
Affairs of the Art, Directed by: Joanna QUINN, (United Kingdom, Canada)
shapes.colours.people. and floatingdown, Directed by: Peter MILLARD, (United Kingdom)
TV Films in Competition
Labuntina "Halloween", Directed by: Valentina VENTIMIGLIA, (United Kingdom)
Moominvalley "November", Directed by: Steve BOX, (Country: Finland, United Kingdom)
Twende "Smoothie Operator", Directed by: Mike SCOTT`, (South Africa, USA, Kenya, United Kingdom)
Zog and the Flying Doctors, Directed by: Sean MULLEN, (United Kingdom)
Commissioned Films in Competition
Adult Swim Smalls "Xmas Is Cancelled", Directed by: Will ANDERSON, Ainslie HENDERSON, (United Kingdom)
Between Hunters and Foxes, Directed by: Ben SINCLAIR, (United Kingdom)
Breast Cancer Now "A Love/Hate Relationship", Directed by: Anna GINSBURG, (United Kingdom)
Physical Distancing Explained, Directed by: Salvador MALDONADO, (Burkina-Faso, United Kingdom)
Stories from the Inside, Hospital Care for People in Prisons, Directed by: Tezo DON LEE, Magnus LENNESKOG, (United Kingdom)
Tell Your Story "Steven", Directed by: Robertino ZAMBRANO, (Australia, USA, United Kingdom)
Animation UK would like to wish congratulations and good-luck to all those nominated in the competition selections!
The Feature Films and VR Works in the Official Selection will be unveiled in future updates, as well as more information about Annecy 2021 content, accreditations opening times, access procedures, and more.
Visit Annecy's website at: annecy.org