With six nominees for Virgin Media's Must-See Moment, the shortlisted programmes for the award represent the most-talked about Television moments of 2018.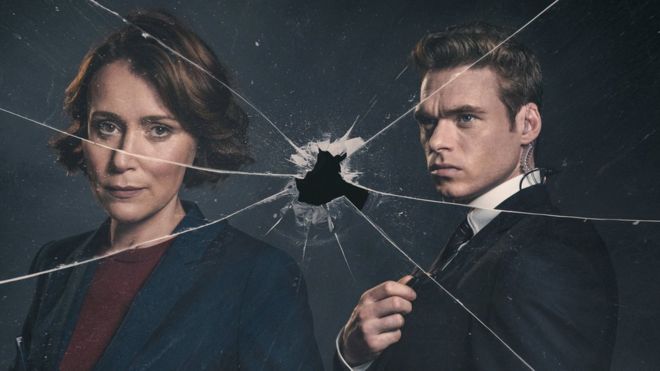 Virgin Media's BAFTA Must-See Moment Award will celebrate the cliff hangers, laugh-out-loud, and nail-biting television moments that got the attention of the British public in 2018, recognising the on-screen moments that resonated with TV fans across the UK.
This year's nominees reflect some of the biggest conversations of 2018, covering a diverse range of topics including: conflict; mental health; race equality and gender roles. From the serious to the surreal, these were the moments that had the nation staying in to watch the best TV together.
The six Must-See Moment 2019 nominees are:
BBC, Bodyguard – Julia Montague assassinated – https://youtu.be/prwt6V2TDPE
ITV, Coronation Street – Gail's Monologue on the suicide of Aidan Connor – https://youtu.be/rpsuFzMZJfg
BBC, Doctor Who – Rosa Parks, The Doctor and her companions make sure historical moments remain – https://youtu.be/DDTO6dnvB0
BBC, Killing Eve – Eve stabs Villanelle – https://youtu.be/djBJteXBZRI
BBC, Peter Kay's Car Share – The Finale – https://youtu.be/8s8CsUk9vYQ
Netflix, Queer Eye – Tom completes his transformation – https://youtu.be/uoIbYUJkbvw
Peerless, the award winning Visual Effects facility who offer high-end Digital VFX internationally for film and television, produced and supervised the VFX for the hit BBC show 'Bodyguard', including the moment in Episode 3 which won it the nomination: Julia Montague's Assassination.

Physical Effects speciallists Artem, who design and produce physical SFX for Film, TV, and other creative industries, supplied realistic prop explosives for 'Bodyguard'. Artem were also called on to create the incredible realistic effects for the show's action shots, which included a variety of bullet hits, as well as Episode 3's impressive interior explosion for the assassination scene.
The winner will be revealed during the Virgin Media British Academy Television Awards ceremony on Sunday 12 May at the Royal Festival Hall, London.