The recently-announced package of state-backed loans of at least £330bn for businesses does not include post-production and Visual Effects (VFX) companies.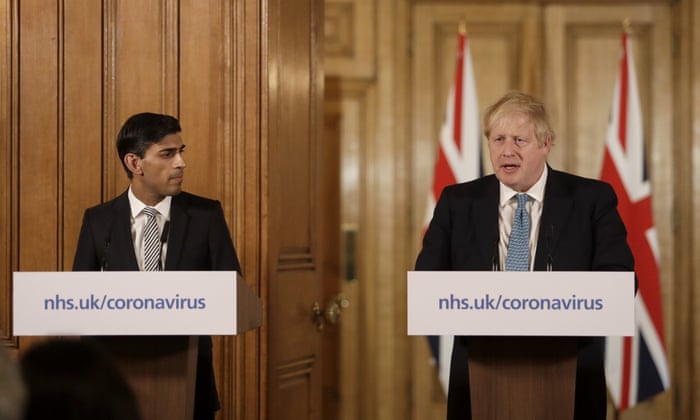 The Chancellor of the Exchequer has revealed an unprecedented package of support for business at risk from the Covid-19 crisis, including a 12-month business rates holidays for all companies in the retail, hospitality and leisure sectors.
However the measures do not seem to include post-production and Visual Effects (VFX) companies who are high overhead business with large permanent staff and premises costs. As key components in the supply chain of the film and TV sector , it is not clear if they fall within the definition of "leisure" businesses.
Until two weeks ago, the TV and film industries were vibrant sectors with record levels of business, servicing both inward investment work from Hollywood and domestic broadcast TV. The Visual Effects sector alone generates over £1billion GVA per year. Suddenly everything has come to a halt. Virtually all filming has stopped and the feed-through demand for post-production and VFX services has evaporated with many millions of pounds of projects being postponed indefinitely or scrapped.
For companies like these, high occupancy rates are essential. It is not like retail where merchandise is still there to sell on another day. If a studio, or edit suite is empty for a day, a week or a month, that turnover is gone forever, but the overheads are still there. Many of these businesses are located in central London where they have high rents and rates to pay. They also make large VAT repayments each quarter as they incur little in the way of input VAT on consumables to offset their VAT outputs. These payments will be difficult when customers who are also struggling, will delay payment of invoices but the VAT is still due nonetheless.
By deploying specialist technology, it is possible for many artists in post, VFX and animation to keep working from home albeit with some compromises. However, with nothing new being shot, even with remote access, VFX and post-production will soon be running out of work and cash. For some the effect is almost immediate. Redundancies and business failures will be inevitable unless they receive help from the government. At least 12,000 jobs are at stake here.
We ask the Chancellor to clarify whether VFX and post-production companies qualify as part of the "leisure" sector for the business rate holiday and emergency cash grants. If not, we urge that all companies in the film, TV and advertising industry supply chain should be able to access these and other measures.
The Chancellor needs to offer assistance to companies that are struggling with cashflow to meet their VAT and PAYE payments on time. We also consider that a suspension of the Apprenticeship Levy would be appropriate given that recruitment is on hold and apprenticeship training and work experience is all but impossible given social distancing measures.
The Chancellor should also offer grants or tax relief to companies to cover the increased costs of boosting their internet bandwidth to enable remote working. This includes payment to staff to upgrade their connection at home to cope with the demands of remote access of high-resolution visual content. Alternatively, the telcos should just do this anyway without charging extra. In a similar vein, Royal Mail should waive all mail redirection charges for businesses that have been advised to abandon their normal offices.
UK Screen Alliance is in direct contact with Government departments to push for our sector to be fully included in the support packages for business. We are also participating in the screen sector task forces run by the BFI and BFC which will amplify these messages. We are doing everything we can to make sure our members and the wider industry get through this exceptionally difficult period.