Secretary of State for DCMS, Jeremy Wright has announced £100k of funding to launch a pilot scheme to boost the uptake of apprenticeships in the Creative Industries.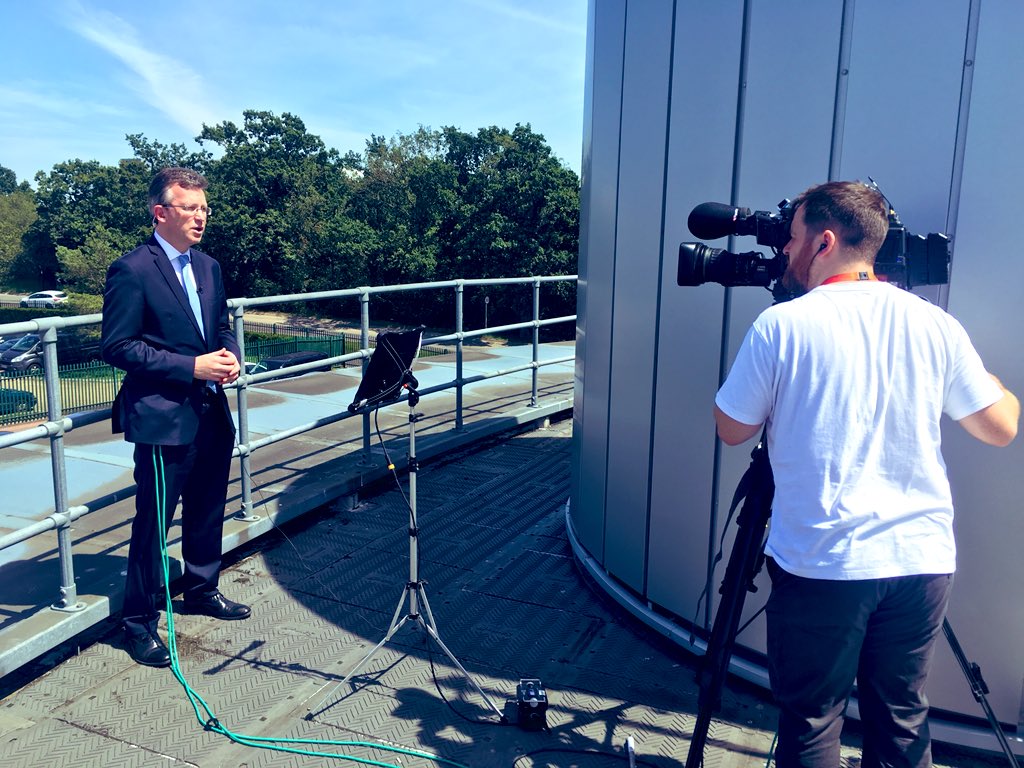 The current rules surrounding apprenticeships require trainees to be employed continuously for at least 12 months. In areas such as VFX and post-production where permanent or fixed-term PAYE contract employment is the norm, this has not been a significant barrier and there are an increasing number of apprenticeships available. However, in other areas such as TV and film production and location-based craft roles, short-term project-related freelancing is the predominant working status and therefore apprenticeships cannot be used to train the workforce.
The Creative Industries Council sub-group for apprenticeships, chaired by UK Screen's CEO, Neil Hatton has been advocating new models for apprenticeship delivery including a ScreenSkills proposal for an Apprenticeship Training Agency (ATA). Under the ATA model, trainees would be employed and paid by the agency for the duration of their apprenticeship and gain on-the-job work experience by being loaned out for a fee to productions on multiple short-term projects. Apprentices would spend 20% of their time receiving off-the job training provided via the agency.
The current funding rules do not allow the payment of apprentice wages from the apprenticeship levy. Today's announcement side-steps these restrictions by providing direct government funding. The costs of the actual training can be funded via transfers of apprenticeship levy from larger companies that agree to donate their unused contributions. The pilot scheme is expected to offer training for 25 entry-level apprentices for young people from under-represented groups.
On a visit to the James Bond set at Pinewood Studios today (4th July 2019), Jeremy Wright revealed the apprenticeships pilot funding as he welcomed a new Creative Industries Council(CIC) Charter designed to drive greater diversity across the UK's Creative Industries.
"The UK is a powerhouse for award-winning creativity enjoyed by millions globally. But our Creative Industries cannot remain the preserve of the privileged, which is why we are helping to create new opportunities to develop a more diverse workforce.

I welcome the Creative Industries Council's Diversity Charter and also call for firm commitments from major studios, both in the UK and worldwide, to adopt the BFI's pioneering Diversity Standards. Companies must provide opportunities for young people from all backgrounds to go as far as their talents take them in this thriving sector. "

DCMS Secretary of State Jeremy Wright
The CIC Charter commits the creative industries to take action to create a more diverse workforce and output that appeals to people from all backgrounds and regions of the UK. It has been formally adopted by the Council, which is made up of leading figures across the Creative Industries including TV, computer games, fashion, music, arts, publishing and film.
The industry-wide pledge builds on a range of initiatives in place across creative sub-sectors including the BFI's Diversity Standards aimed specifically at the screen industries.
Wright's visit to Pinewood comes as the Buckinghamshire studio launches its new Diversity, Equality and Inclusion Strategy, with a commitment to encourage all future productions to take up the BFI's Standards.
"It's great that the Department for Digital, Culture, Media and Sport is investing in apprenticeships to help more young people from underrepresented groups to pursue a career in TV and film.

Apprenticeships give people of all backgrounds the chance to learn the skills they need to get a great job. There are a range of high-quality and exciting apprenticeship opportunities available in creative industries – everything from Junior 2D Artist, to Broadcast Production Assistant or Post-Production Technical Operator. "

Education Secretary Damian Hinds
The UK Screen Alliance welcomes both the apprenticeship pilot and the CIC Charter.
"The ATA pilot funding will allow the model to be proven and unlock training for freelancers. To be viable in the long-term, it will require changes to the apprenticeship rules, but nonetheless this is an important step forward. We will continue to lobby for more fundamental changes to the apprenticeship levy so that it becomes a skills fund which can be applied to other forms of training in addition to industry-led apprenticeships. This would allow greater flexibility in addressing the industry's skills gaps.

The continued strength and exceptional growth of the UK's screen industries allows the creation of new jobs in an inclusive way. Through our partnership with Access:VFX, we will continue to support the opportunities offered by our members which allow under-represented groups to benefit from this increasing demand for skilled people in TV and film."

Neil Hatton, CEO of UK Screen Alliance