Elstree Studios is undertaking it's first production this week since the lock-down commenced almost three months ago, adhering to guidelines in place to protect the safety of staff and clients.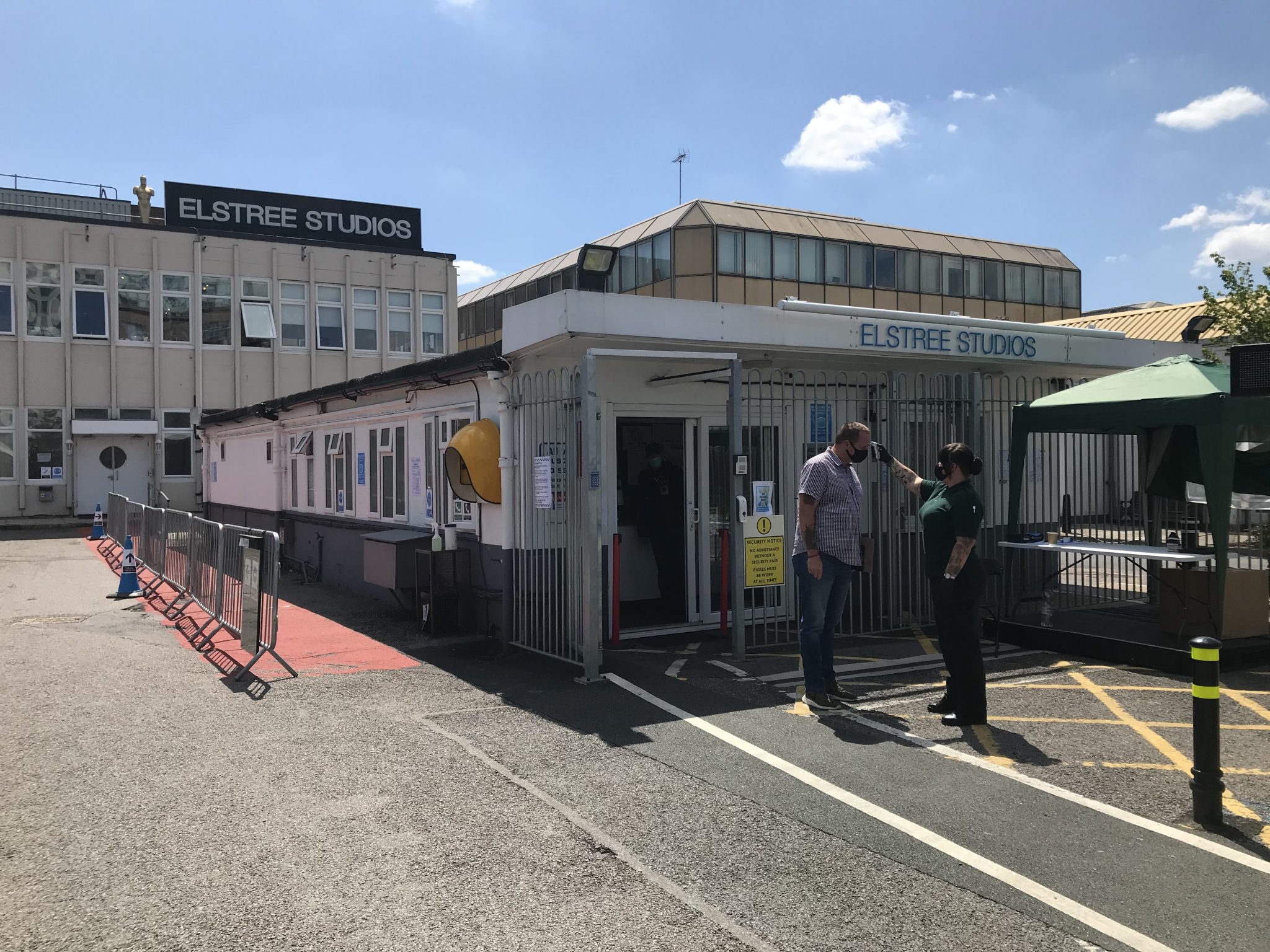 Borehamwood-based Elstree Studios undertakes its first production on June 2nd this week, since the lock-down triggered by the COVID-19 pandemic began back in March. Although Elstree Studios did not close during the lock-down, access was restricted to those working on site, and the Studio administrative staff were all set-up to instead begin working from home.
Elstree Studios published their own safety guidelines for going back to the studios on site last week, detailing the strict protective measures that have been put in place for those returning to work on the Elstree Studios site. These include the wearing of masks or face coverings, social distancing and temperature checking by a paramedic at the front gate entrance.
"We intend to keep Elstree Studios a safe working environment for all our clients and tenants, it is important to get our industry back to work, but safely. Many employed in the film and TV industry are freelance and they have been hit particularly badly and unfortunately the financial support arrangements provided for them by the Government are hard for many of them to obtain."

Roger Morris, Managing Director of Elstree Studios
The UK Creative Industries are a powerhouse for the UK economy, providing the UK with over £100 billion last year and many thousands of jobs. Today, government and industry have given the green-light to the British Film Commission-lead Fiilm and High-End TV Drama Production Guidance which has also been published, produced as part of the BFI Screen Sector COVID-19 Task Force – intended to help kick-start the UK screen sector's recovery.  The guidance is intended as advisory not mandatory, and scalable, with producers encouraged to apply the guidance according to each project's specific needs.
Elstree Studios have recommended that all production clients implement these directives circulated by the BFC, BFI, BECTU and the Production Guild regarding COVID-19.
Find out more about Elstree Studios