The long-awaited Immigration Bill white paper has been published, which sets out the Government's plans for the post-Brexit visa system, following the recommendations made by the Migration Advisory Committee (MAC) earlier this year.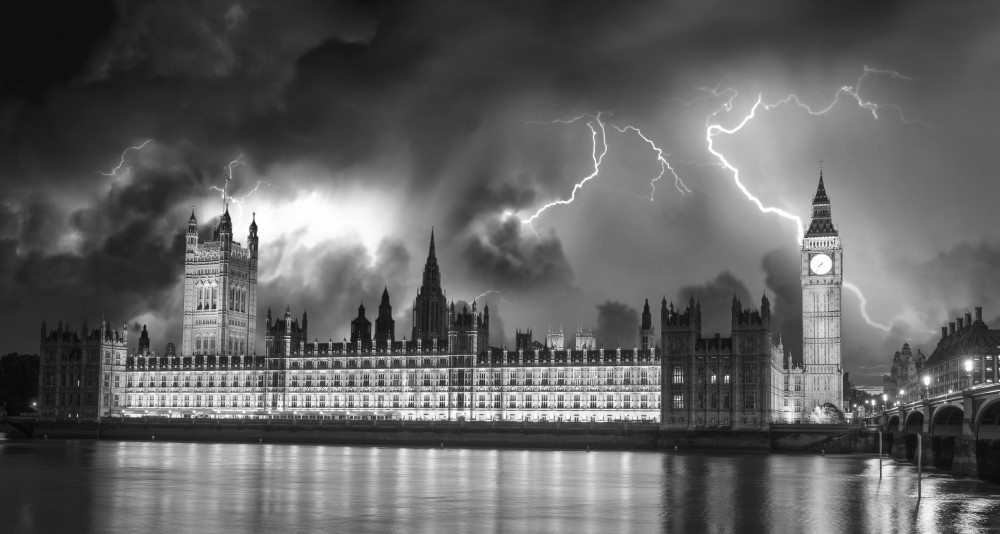 UK Screen Alliance is concerned that the proposed visa system will severely limit the Visual Effects (VFX) and animation industries' access to the international talent it needs to succeed and continue to grow. One in three workers in VFX and one in five workers in animation are from the EU. Expensive visas with unrealistic minimum salary thresholds will add significantly to operating costs and impact on the sector's competitiveness in the global market.
The Government intend to implement a single visa scheme for both EU and non-EU immigration based on the Tier 2 visa regime that currently exists for non-EU immigration. MAC had originally proposed no change in the minimum salary threshold for Tier 2, which is £30,000. This would severely restrict the flow of new talent from Europe. UK Screen Alliance's own research shows that 7% of the combined animation and VFX workforce are from the EU and are remunerated below £30,000. Following reported differences of opinion in Cabinet, the Government has now decided to put the visa salary threshold issue out to consultation.
"Salaries are a very poor indicator of skill levels. The remuneration levels in the creative industries in general are lower than say the financial services sector. A blunt instrument like Tier 2 does not account for these sectoral differences and to apply it to all migration will greatly disadvantage VFX and animation in securing the fresh high potential talent from the EU necessary to deliver continued growth. We welcome the Government's decision to let employers have their say on what would be a disastrous policy."

"The salary inflation necessary to remunerate these roles at the current £30k Tier 2 threshold would add £2.5million to the collective payroll costs of the VFX industry. Then there would also need to be an adjustment to salaries of UK citizens in these same roles to maintain parity and adjustments to job grades above to maintain differentials. Overall this could add 3% to 5% to overheads and seriously damage competitiveness."

Neil Hatton, Chief Executive of the UK Screen Alliance
The white paper acknowledges that there could be threshold reductions for occupations in shortage, but minimum salary restrictions are not UK Screen's only concerns. The Government also proposed levying the Immigration Skill Charge onto EU visas. The charge which is already applied to non-EU Tier 2 visas is £1,000 per year and the Immigration Health Surcharge paid by visa holders and any dependents they bring with them, is set to increase to £400 per year.
"The potential cost is horrific. It will have a major impact on competitiveness across our industry, as we collectively hire the best graduates in Europe. Now other member states will build clusters and dilute the UK's global centre of excellence."

Fiona Walkenshaw, Global MD of Film at Framestore
UK Screen Alliance estimates that there are around 750 new hires each year in VFX and animation are EU citizens. It concedes that it is impossible to predict how many of these new EU hires in future will have "settled" or "pre-settled" status in the UK or intend to return to their country of origin at the end of their contracts, but in a worst-case scenario visa application costs for EU citizens would add a further £2.3 million to workforce overheads.
The Immigration Skills Charge, introduced in April 2016 on Tier 2 visas, has been regularly criticised by UK Screen Alliance. Neil Hatton comments,
"The Immigration Skills Charge should really be called an Immigration Charge as there is no evidence of it being used by government to fill skills gaps. It's a tax that syphons money from training budgets of companies working in international markets.. It seems perverse that where skills have been recognised as being in shortage in the UK, companies are penalised for recruiting from abroad".

Neil Hatton, Chief Executive of the UK Screen Alliance
"Jellyfish Pictures' staff is made up of 40% EU nationals, which is typical for our industry. For the UK to remain globally competitive in an industry such as visual effects and animation, we need quick, easy access to the very best talent internationally without financial penalties."

Phil Dobree, MD at Jellyfish
There are currently 17 key VFX roles that are recognised by the Shortage Occupation List. UK Screen Alliance's position is that the Immigration Skills Charge should be scrapped, but at the very least, roles on the Shortage Occupation List should be exempt from the Charge.
The Free Movement of Labour from the EU has allowed VFX companies to crew-up quickly as projects are often green-lit at short notice. UK Screen notes the new temporary short-term visa proposal and will respond to government accordingly once we have analysed the detail.
"Pro-Brexit politicians continually talk of there being no need for extra cost and extra bureaucracy after we leave the EU, but the change in visa cost and the extra application work is a clear example this is not true, adding unnecessary burden to business in very uncertain times."

Oli Hyatt, MD of Blue-zoo
"It is essential for UK based businesses to be able to attract and retain highly skilled talent, including graduates from across Europe, in order to remain competitive in an increasingly globalised industry. Furthermore, we have a skills shortage in the UK and the talent pipeline, particularly at University level, is lagging behind."

Sean Costelloe, MD at The Mill
The supply of home-grown skills is an area that the VFX and animation industries have made considerable efforts in recent years. These include:
Access:VFX – schools outreach and careers advice to widen the available talent pool by making young people (from age 11) from diverse socio-economic backgrounds aware of the opportunities for careers. Positive action to increase inclusion in the workforce.
NextGen Skills Academy – Industry owned programme in Further Education (16-18) teaching an industry deigned curriculum with a package of support from industry professionals.
VFX apprenticeships – Some spectacular personal successes here, despite real difficulties making the government rules work in our industry to allow the programme to scale-up. There needs to be substantial policy change to stop the Apprenticeship Levy being just another employment tax, diverting money from training budgets to the Exchequer.
Universities – Many VFX and animation companies have direct relationships with the best university courses. However, in general, university engagement needs to be more coordinated in order to promote more centres of excellence that deliver the work-ready high-quality graduates in sufficient numbers. Work experience needs to be built in to university courses.
Engagement with future education policy – representatives for VFX are fully engaged in the creation of T-Levels.
However, Neil Hatton cautions;
"These interventions will take as much as 10 years to make a real impact on the supply of suitable home-grown applicants, in which time if our access to global talent is restricted by an unsympathetic visa system, we risk losing our place as the world's leading base for VFX."

"UK Screen Alliance will continue to make evidence-based representations to Government on behalf of its members to secure cost-effective access to international talent. We will engage vigorously with the proposed and current consultations, starting with the increasingly important Shortage Occupation List review which closes in early January".

Neil Hatton, Chief Executive of the UK Screen Alliance