Framestore partnered with advertising agency AMV BBDO, a part of the female-led team behind providing animation and live action VFX for the latest boundary-smashing campaign for Libresse & Bodyform.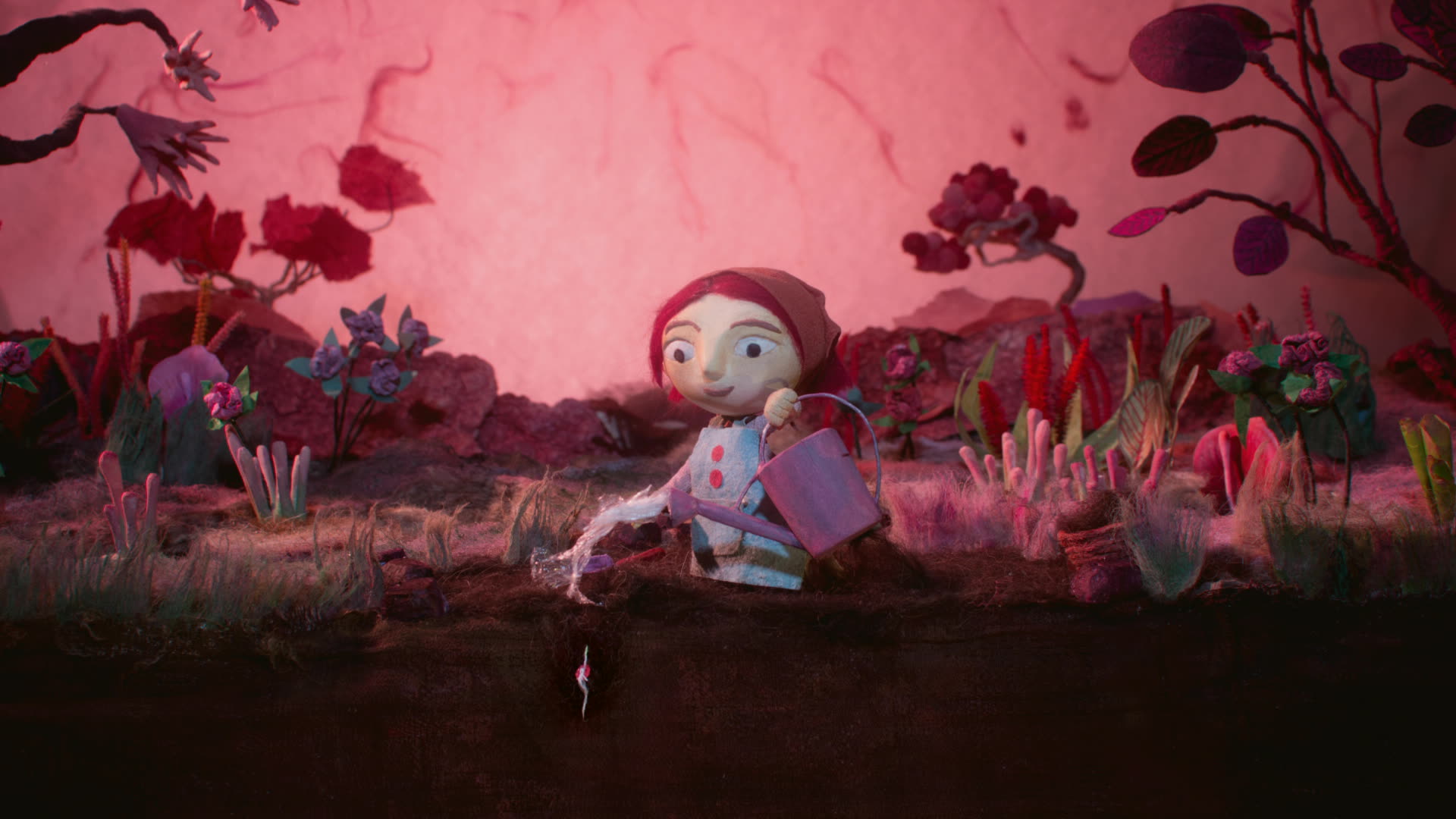 The campaign film directed by Golden Globe winner and Emmy nominated Nisha Ganatra (Late Night) saw Framestore direct six animated sequences, each featuring a different style of animation to show the inner-worlds that act as reflections to the realities of the uterus. The film has been created to dispel myths, encourage a positive conversation and address the life-changing moments in a woman's life, from miscarriages and the menopause to endometriosis.

Framestore Creative Director Sharon Lock worked with Nick & Nadja to carefully select the styles of animations that would bring to life the emotions and unique perspectives of each story. Styles included 2D cell techniques and stop frame animation, as well as hand-painted images created with oil paint on glass.

Sharon worked with the team of artists to direct the animated sequences and work as the main central point of creativity for them with the client and agency. Talking about bringing those visually different elements together into a single cohesive and powerful film.
'It was important that the animations produced for this film not only looked as good as possible but also made an emotional impact on audiences because of the nature of the film. 'We worked with animators who had wonderful storytelling abilities and whose work was unique and handmade and could communicate a range of tone and emotion to audiences in a short amount of time on-screen.'

Sharon Lock, Framestore Creative Director
The team at Framestore, which included producers Niamh O'Donohoe and Emma Cook, was a part of the film's predominantly-female cast and crew, something that they felt made a big difference in creating something that was honest and powerful.
'We were telling real stories about the experiences of being a woman so having the team we did meant we had something of a shorthand. We could easily communicate what we needed because there was a mutual understanding of how these stories had to be presented, something that I feel beautifully reflects the messages that Libresse/Bodyform is always communicating.'

Niamh O'Donohoe, Producer, Framestore
Framestore also delivered invisible VFX work for the film's live action portions and created a world of uteri which represents the billions of women who are a part of the Libresse's/Bodyform's story. These visuals are featured in the opening and closing sequences that will become the brand's main visual for this campaign.
'It was important that everyone worked really closely together to make sure every frame did its part in telling the stories and I think the final piece speaks for itself. It was amazing to be part of such an inspiring and creative campaign.'

Sharon Lock, Framestore Creative Director
View this story on Framestore.com
Credits:

Client: Libresse & Bodyform (owned by Essity)
Advertising Agency: AMV BBDO
Executive Creative Directors: Nadja Lossgott and Nicholas Hulley
Producer: Edwina Dennison

Director: Nisha Ganatra
Production Company: Chelsea Pictures

Animation, VFX and Colour: Framestore
Creative Director Animation: Sharon Lock
Animators: Haein Kim, Carine Khalife, Salla Lehmus at Soja, Roos Mattaar, Kate Isobel Scott at Everyone Agency, Laura Jayne Hodkin at Strange Beast
Comp Lead: Tri Do
Compositor: Simon Stoney
Digital Matte Painting: Lee Matthews
Flame: Tim Greenwood
Colourist: Simon Bourne

VFX Producer: Emma Cook
Design Senior Producer: Niamh O'Donohoe