Framestore partnered with production company Iconoclast and advertising agency Lucky Generals on the latest dream-like commercial for Celebrity Cruises.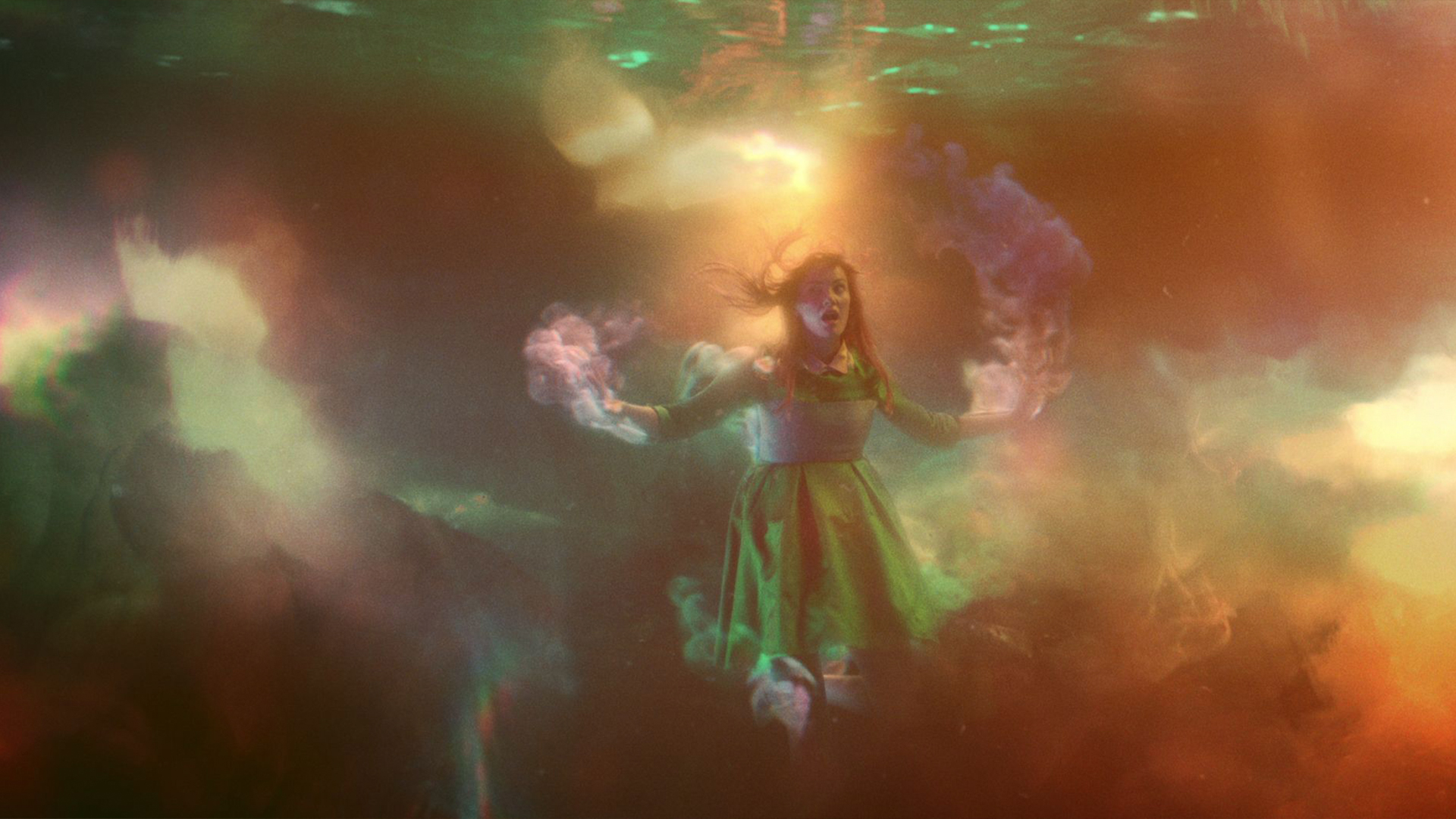 The one minute film follows a passenger on board the new Celebrity Edge cruise ship as she tours the vessel in a series of Alice in Wonderland-esque sequences. Framestore was key in making sure that Iconoclast's vision came to life and did so using a number of techniques, including the addition of digital matte paintings to replace views out of the ship windows, the creation of smoke-like effects, the replacement of bluescreen and making the film's main subject look ten times smaller.
Representing a link between the real world and a dreamlike one, the subject floats through a world that looks like something between smoke and water. Framestore needed to create a colourful environment that the actor was integrated into having been shot on cables against a bluescreen.
"The team here at Framestore enjoyed working with the production team and the clients to create this really imaginative commercial that's full of beautiful visuals. Being on the boat during the live action shoot meant I was able to work with the producers to troubleshoot there and then in order to make sure the vision was realised as we planned the creation of the film's really unique sequences."

Leo Costa, VFX Supervisor, Framestore.
A standout scene sees the main character shrink down to a tenth of her original size and run across a dinner table. Live action plates of both the subject and the table were shot, the latter of which required a three-inch 3D printed stand-in for the actor. When shooting the miniature, key measurements including the focal length and the camera distance were recorded and then transposed proportionally in order to shoot the actor in a studio.
View Framestore's work on the advert in the video below:
Credits:
Client: Celebrity Cruises
Agency: Lucky Generals
Head of Film: Joe Bagnall
Production Company: Iconoclast
Producer: Suza Horvat
VFX and Colour: Framestore
VFX and Shoot Supervisor: Leonardo Costa
CG Supervisor: Stephen New 
Executive Creative Director: William Bartlett
Compositing: Thomas Greenhalgh, Ysabel King, Emre Aypar, Kane Herd, Sherrine Byfield, Reece McFarlane, Matthew Thomas.
Animation: Daniel Bielawski, Steve Townrow