Creative studio contends Oscar with Blade Runner 2049 and Guardians of the Galaxy Vol. 2 at this year's Oscars.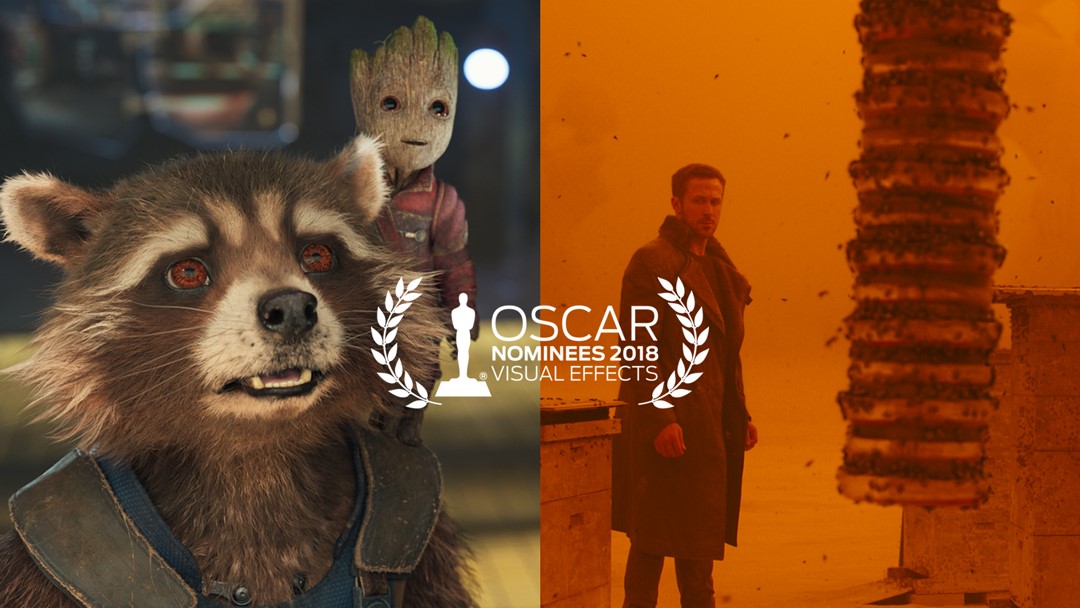 This week Framestore was the proud recipient of two Oscar nominations in Visual Effects, celebrating the company's work on Denis Villeneuve's Blade Runner 2049 and James Gunn's Guardians of the Galaxy Vol. 2. VFX Supervisors Richard R. Hoover and Jonathan Fawkner represent the extensive teams of artists involved in the projects, the work for which spanned Framestore's London and Montréal bases.
The announcement builds on an impressive fortnight for the creative studio, having accrued 14 VES nominations across a raft of film and advertising projects, and a BAFTA nomination in Special Visual Effects for Blade Runner 2049.
"This week's Oscar nominations speak to an outstanding year in Film at Framestore. This is the first time in company history that we've received a double nomination within Visual Effects, and we are proud to have done so with projects worked on by our artistic talent across our offices. Huge congratulations to Richard, Jonathan, and all the artists in Film for this achievement."

Fiona Walkinshaw and Matt Fox, Global Joint MDs of Film, Framestore
Framestore has previously won the Oscar for Visual Effects on two occasions: for 2013's Gravity, and 2007's The Golden Compass.
The 90th Academy Awards will be held on March 4 in Los Angeles.