Freefolk's slick VFX for a world of confusion in the new campaign for Confused.com by Karmarama and Somesuch director Aoife McArdle.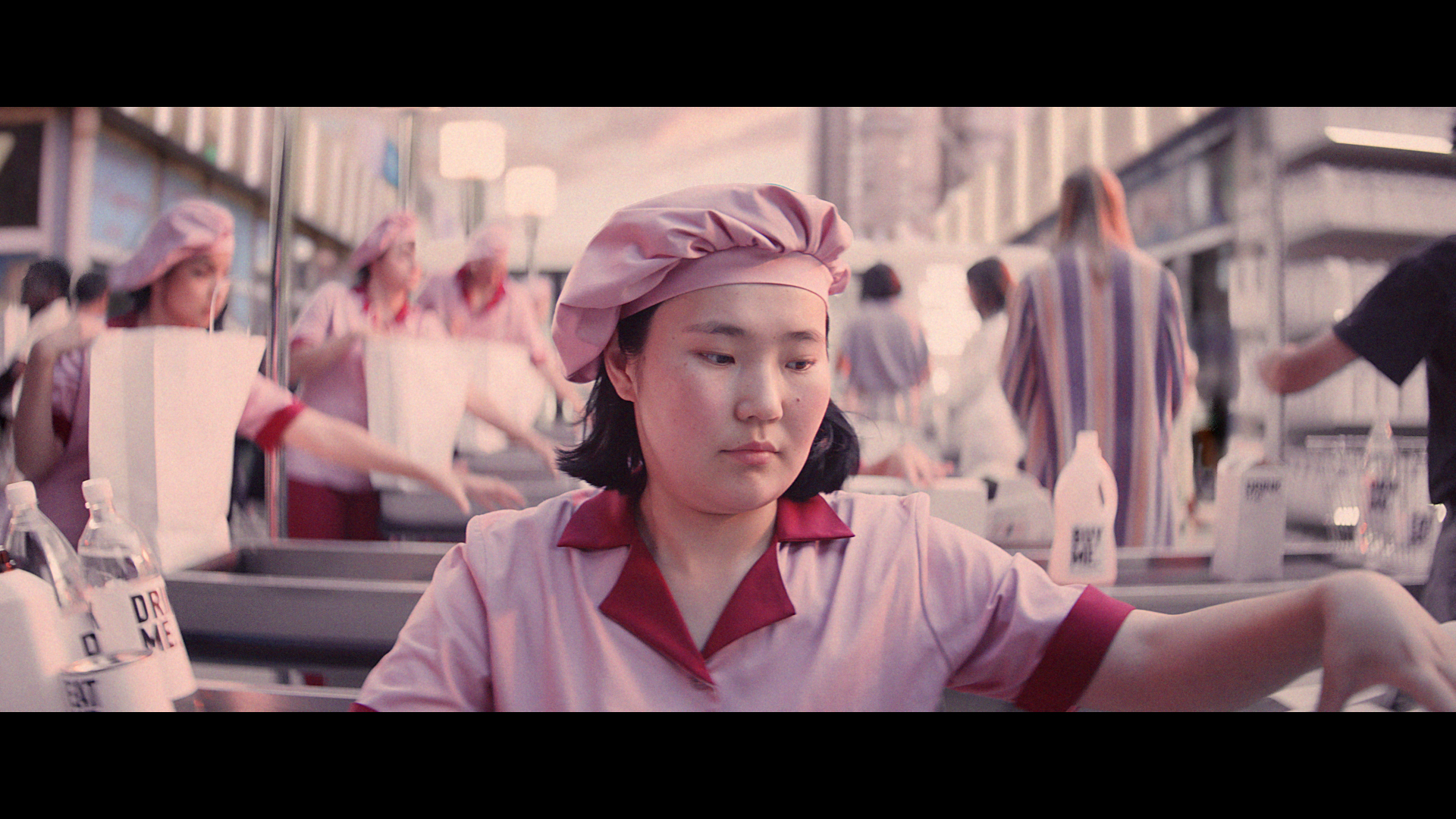 Established in London in 2003, Freefolk are a tight-knit team of creative VFX artists, technicians, producers and problem solvers. Working across TV, film and commercial projects Freefolk provide a full service post-production and VFX offering including 2D and 3D visual effects, high-end colour grading, shoot supervision, animation, and design.
In Freefolk's new campaing with Confused.com, confusion is king in a world of constant consumerism with "fake news & a billion views" bombarding the senses in this highly styled film. James Rooke and Imogen Tazzyman at Karmarama headed creation of the new Confused.com campaign: 'From Confusion to Clarity'.
View Confused.com 60" 'From Confusion To Clarity'
Freefolk's Creative Director Jason Watts led the completion of extensive VFX combining a multitude of visual elements. Filmed on location in Kiev on an expansive set, Jason Watts and Harin Hirani supervised the shoot with Director Aoife McArdle to expertly convey the true sense of chaos and frenzy that comes through in the spot.
Additional CG modelling of cars, people, buildings and neon signs, VFX enhancement for skies, TV screens, signage, lighting and numerous green screen set extensions feature throughout.
"The bulk of the CGI created for Confused.com was to help embellish what was captured on camera. The establishing shot of the city required extensive work, populating the plate with more buildings, cars, neon billboards and people along the road of a bustling chaotic city. Our goal throughout was to make the CG as seamless as possible, creating depth to the shots and adding to the world of confusion."

CG Supervisor Harin Hirani
 Credit List:
Brand – Confused.com
Agency – Karmarama
CCO – Nik Studzinski
Creative Directors – James Rooke, Imogen Tazzyman
Agency Senior Producer – Larissa Miola
Assistant Producer – Harriet Whittaker
Production Company – Somesuch & Co.
Director – Aoife McArdle
Producer – James Waters
DOP – Alwin Kuchler
Post Production – Freefolk
Executive VFX Producer – Fi Kilroe
Creative Director – Jason Watts
CG Supervisor – Harin Hirani
Lead VFX Artist – Judy Roberts
VFX Artists – Kayley Fernandes, Rob Sheridan, Liam Barlow, Stirling Archibald, Claudio Ribeiro
CG Artists – Artur Drozdowicz, Jack Enever, Emily Fung
Grade – George K @MPC
Edit – Dan Sherwen @ Final Cut
Sound – Sam Ashwell @750MPH