The Bristol-based VFX studio brought to life a new level of detail in drone footage for the Discovery Plus documentary on Egyptian History.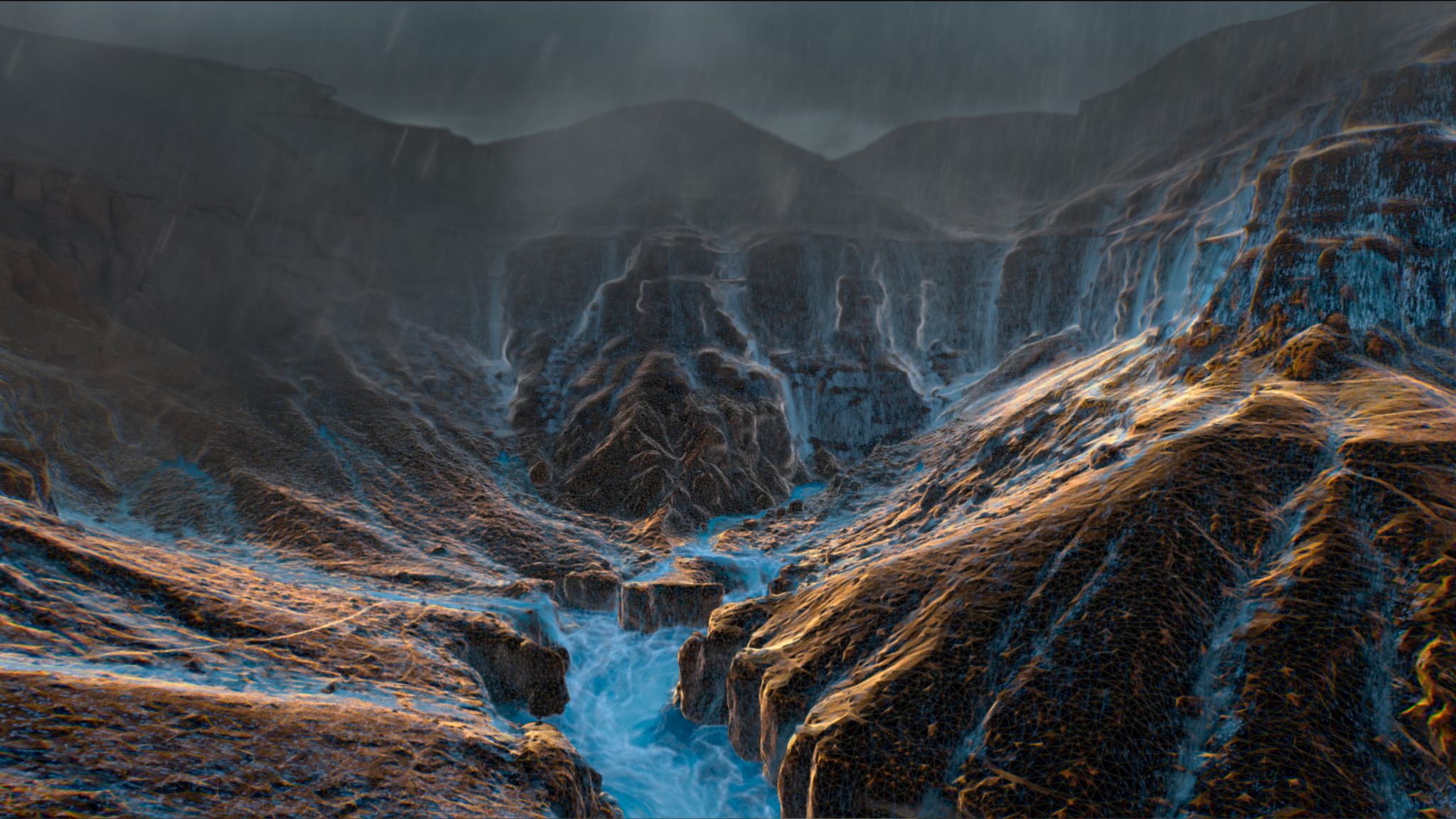 Moonraker VFX, an award-winning studio based in Bristol, has collaborated with Blink Films to create a ground-breaking feature-length documentary uncovering hidden treasures in the West Valley of The Kings, Luxor. 
'Valley of the Kings', which aired on Discovery Plus, was commissioned to unearth secrets of the uncharted West Valley of The Kings, exploring the site in greater detail than ever before. The shoot, which took place over two days, used pioneering drone footage to capture over 4sq km of the Valley and its surrounding areas, to produce some of the most accurate mapping data and imagery of one of the world's most sacred locations. 
"Capturing a site of this historical importance and of this scale is always going to be an incredible challenge. We wanted to push the boundaries of photogrammetry to create the most accurate representation of the Valley possible. To achieve this we would normally look to set a specific flight path using a drone, but with only one pilot licensed to fly in Egypt, and him wanting to navigate manually, we had to quickly change our way of working." 

Tom Downes, Head of 3D of Moonraker
Using a single designated drone pilot in Egypt, and supervised by Military Police, Moonraker and Blink captured three gridded surveys of the West and one of the main Valleys, each made up of over 200 images, scaling the 400-metre depth and 500-metre distance between the two. These incredibly detailed and geographically accurate surveys were made to create a series of seamless and continuous shots for the viewer to grasp the scale and intricacies of the site.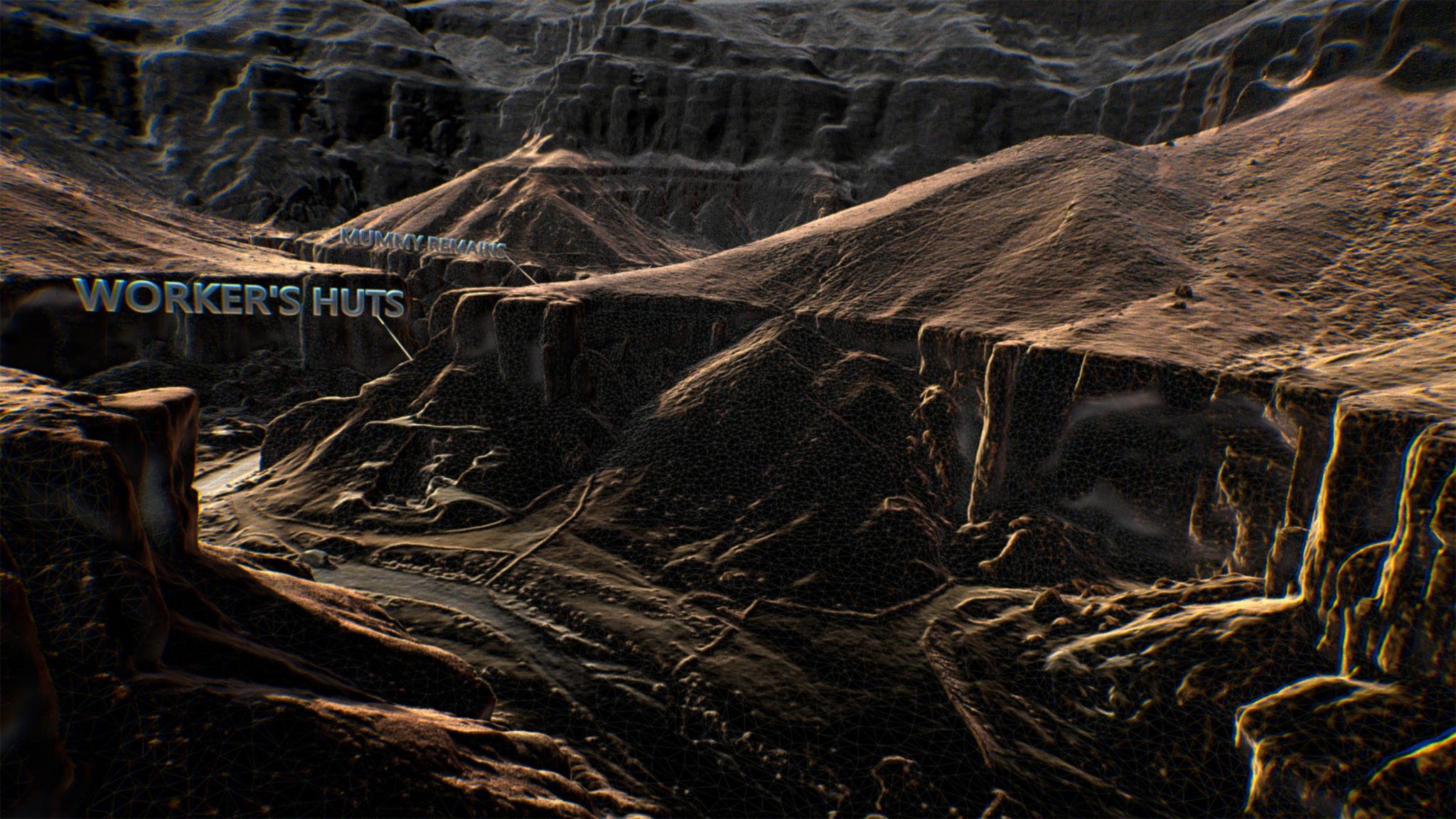 With no altitude restrictions in Egypt, once a drone is cleared for use, the images captured can be extraordinary. This ability to record the Valley landscape at a greater height allowed production teams to create geographically accurate maps, using GPS information and imagery from the drone.
"By having free reign to capture footage as high as a kilometre, to as low as few feet, the end result was a 3D photoreal model of the whole site, and allowed us to capture and create a seamless journey between valleys and tombs. This project has allowed us to push our boundaries as a studio, in terms of area captured and to advance the type of photogrammetry used in TV, a trend we expect to continue."

Simon Clarke, Creative Director of Moonrake
"For the series, Moonraker created innovative and visually stunning graphics. The team accepted the challenge to transform a large area of desert into a striking and revealing 3D model of the Valley. Every member of the team proved to be very creative, extremely professional, and with a can-do attitude. Working with Moonraker you're guaranteed excellent craft, passion and a sense of humour. What more can a producer ask for?"

Caterina Turroni, Director of the series at Blink Films
Find out more about Moonraker VFX at moonrakervfx.com/