ACCESS: VFX has launched the Young Animator of the Year UK (YAY UK) club and awards to help discover, nurture and celebrate all the amazing young animators across the UK.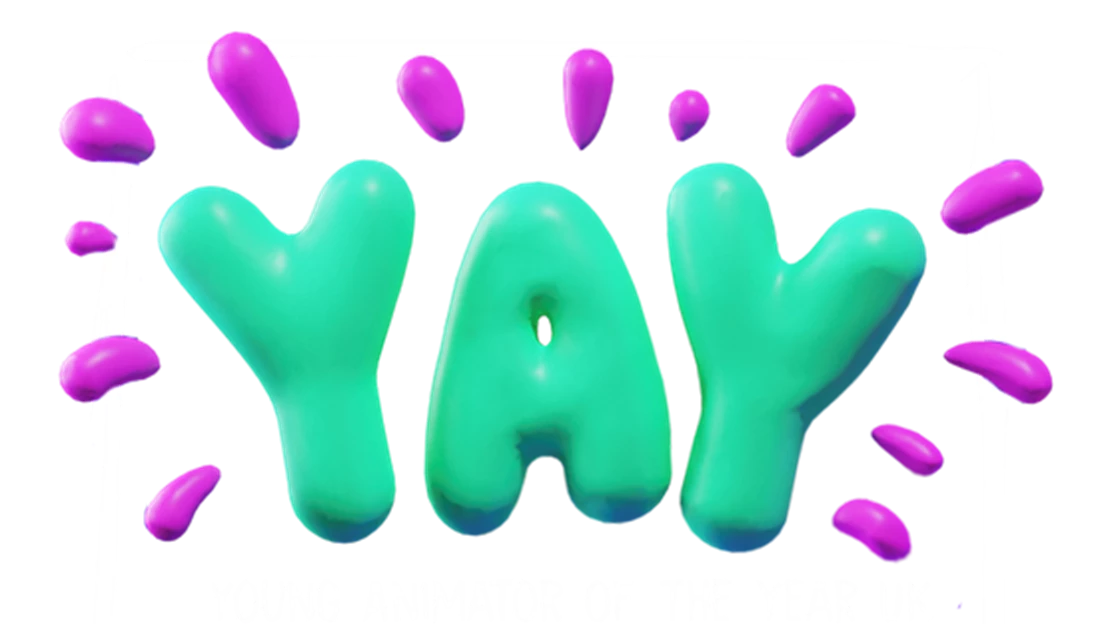 Today, the Young Animator of the Year UK (YAY UK) club and awards have been launched to help young people aged 11 to 18 interested in pursuing careers in animation, develop valuable skills for future university and job applications.
Announced by ACCESS: VFX, an industry-led coalition of world-leading VFX, animation and games studios, together with the support of the ScreenSkills Animation Skills Fund with contributions from UK animation productions, Access:VFX, 3Dami and NextGen Skills Academy, with extra support from Bafta, the British Animation Awards and the Manchester Animation Festival, the YAY UK club and awards also represents a grassroots effort to boost the diverse talent pipeline for the animation, games and VFX industries.
YAY UK will provide aspiring animators with encouragement, professional tutorials and tips. On joining the YAY UK club, young people can access – or apply for – a range of activities, including:
Virtual summer studio: a free online 3D animation camp between 26 July and 6 August during which students will create every part of a 3D film using the software Blender in just 10 days.
Studio challenges: a series of short challenges set by animation studios such as Lupus films, Aardman, and Blue Zoo to help young people practice their animation skills.
Competition: a chance to have work judged by industry professionals with prizes for the best stop motion animation, 2D animation and 3D animation. The winning animations will be screened at the British Animation Awards March and the Manchester Animation Festival.
Weekly newsletter
Young animators participating in the club will develop their skills by completing a series of hands-on creative animation challenges set by UK animation studios, designed for different skill levels and styles. Once challenges have been uploaded to the YAY UK platform, they'll be viewed by animation industry professionals who will add constructive comments to the films. For complete online safety and parental peace of mind, usernames will be used to protect young people's identities and all posts will be moderated by a DBS checked adult.
"Young people have missed out on a lot of opportunities over the past year. In light of this, we hope the YAY UK club and awards will give teenagers of all backgrounds some much-needed inspiration this summer and enable them to kick-start a rewarding, creative career in animation. I see YAY UK as a total win-win for our industry. We desperately need to build a diverse talent pipeline and this initiative is a great place to start."

Tom Box, co-organiser of YAY UK, ACCESS: VFX board member, MD of Blue Zoo Animation Studio, ScreenSkills Animation Skills Council chair
For those uploading work, the YAY UK competition will open in June. Awards will be given in the Best Stop-Motion Animator, 2D Animator and 3D Animator categories and will be split across two age groups – 11 to 14 and 15 to 18. The winners will get exclusive tours of the UK's best animation studios including Aardman and Blue Zoo. Their films will also be premiered at the Manchester Animation Festival in November 2021 – showcasing their work to an audience of industry professionals.
To join the Young Animator of the Year UK club for free – visit: https://younganimator.uk/.
To keep up to date with the latest YAY UK announcements, follow @YoungAnimatorUK on Twitter and Instagram.