NextGen Skills Academy (NextGen) was set up by Government and the Games, Animation and VFX industries in 2014 in response to the NextGen Report, which highlighted skills shortages in the creative industries.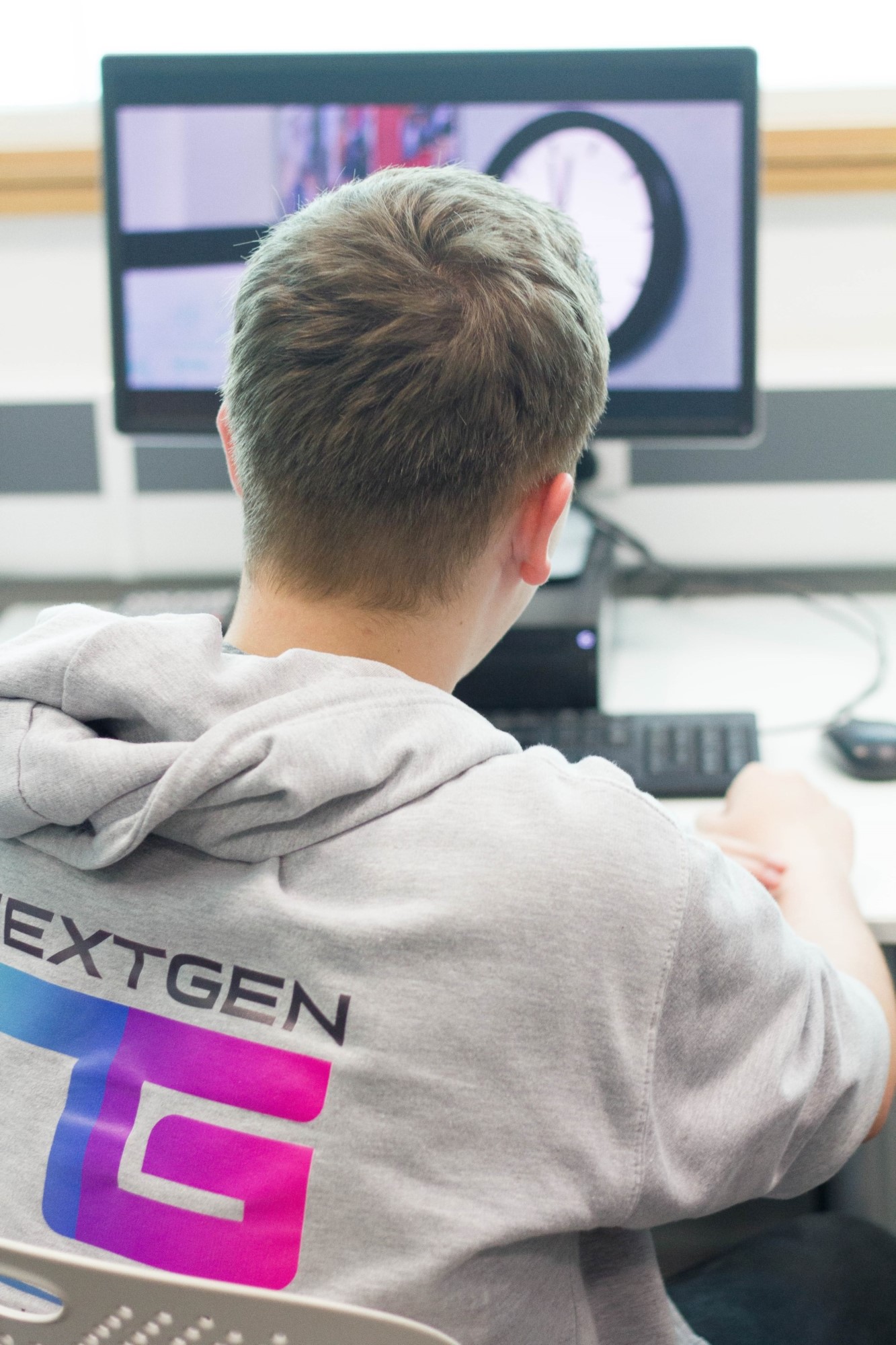 Inspiring the next generation of creatives
From its inception NextGen has worked with industry experts to develop a Level 3 Extended Diploma in Games, Animation and VFX Skills. The course was developed in 2015 by NextGen with industry collaboration from world renowned employers including Sony Interactive Entertainment Europe, Microsoft, Ubisoft Reflections, The Imaginarium, Blue Zoo, Framestore, Double Negative, Centroid and MPC. NextGen's network of educators and practitioners is always expanding and Creative Assembly and Playground Games are recent additions to their roster of supporters.
Students attend masterclasses hosted by leading figures in the industry, they work to real employer briefs and receive real industry feedback. Working so closely with industry secures the future talent pipeline through raising awareness of careers within the sector, it ensures students are learning the most up-to-date and relevant skills they need to succeed and raises the standard of courses available. This unique collaboration between industry and educators offers NextGen students' opportunities and experiences no other course can.
NextGen students learn from the best and produce great work which is being recognised at the highest level. Two first year students from the NextGen course at Sunderland College, Adam Pace and Thomas Robson, were recently finalists in in the Game Making Award for 15 to 18-year olds at the BAFTA Young Game Designers Awards 2018 which recognises exceptional young game designers.
Creating progression routes
NextGen's joined up approach between industry and education has also produced two VFX Higher Apprenticeship standards for Assistant Technical Director (Visual Effects) and Junior 2D Artist (Visual Effects). A third Apprenticeship standard for Games Community Manager has been developed with industry and is almost ready to be submitted to Government for accreditation.
These apprenticeships are ideal progression routes for graduating NextGen students and allows them to work alongside professionals in studios such as Framestore and DNEG. NextGen graduates also go on to higher education equipped with skills honed from learning from the best practice throughout the creative industries.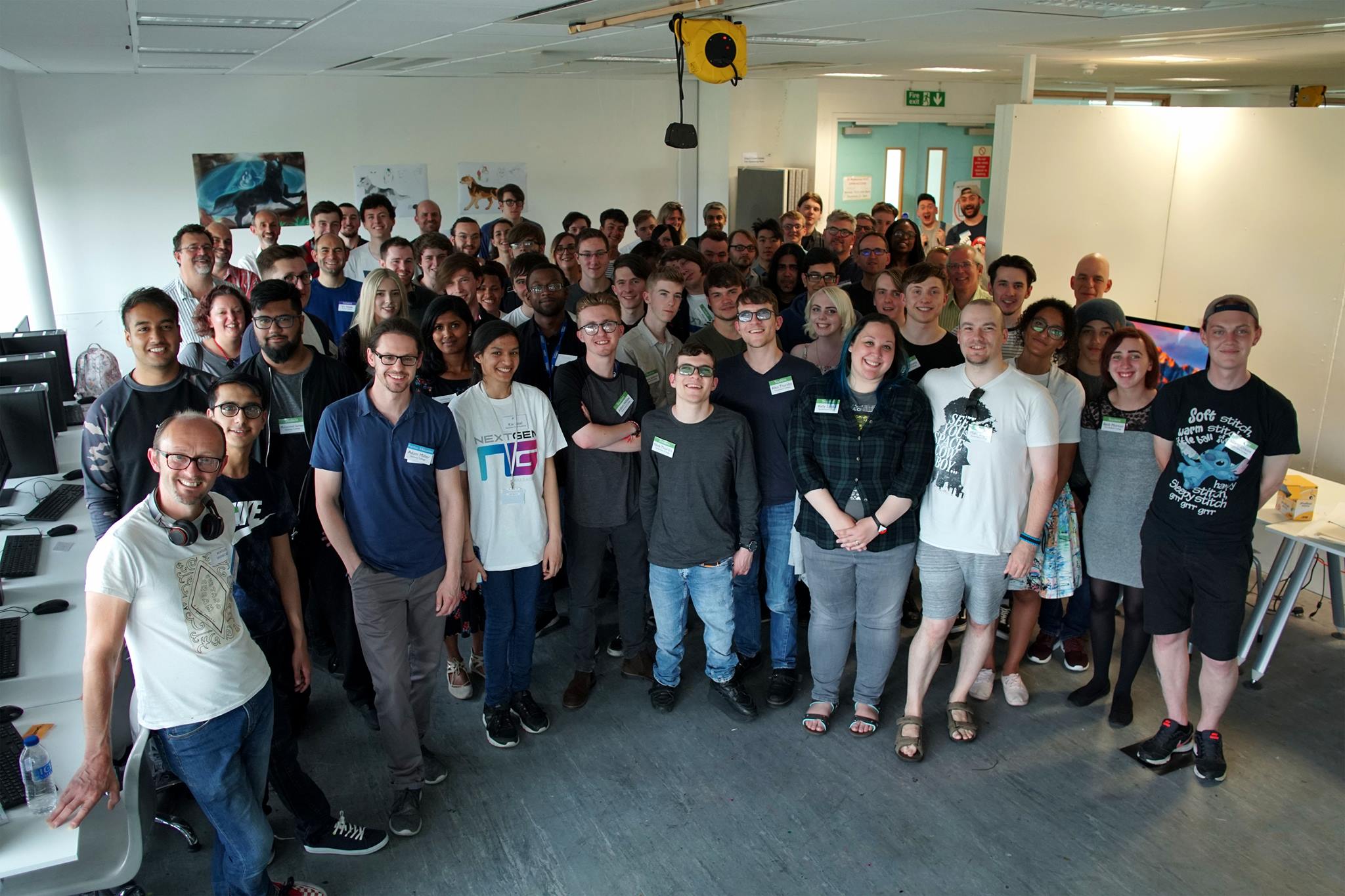 Diversity and Inclusion
NextGen is committed to diversifying the creative industries by tapping into talent pools that all too often remain hidden. We participate in Access:VFX events, partner with Westminster Kingsway College to run bootcamps for the Mayor of London's Digital Talent Programme, and deliver courses for the Prince's Trust.
Developing talent pipelines for the future
NextGen's two Partnership Directors work to define strategy and policy for improving the digital talent pipeline. Marcia Deakin and Phil Attfield have many years industry experience in Games and VFX respectively. Phil has recently been appointed to the new Media, Broadcasting and Productions T-level Panel, chaired by Amy Smith, Head of Talent at leading UK visual effects company Framestore. Marcia Deakin is a board member of the British Games Institute and sits on Creative Skillset's newly re-invigorated Games Skills Panel.
Alongside Apprenticeships the new T-Levels will change the way that industry and education collaborate. Industry experts will bring their experience, expertise and industry knowledge to help shape the new T-Level vocational qualifications that will roll out in waves from 2020 to 2023. New alternatives to traditional degree courses are also being scoped out by NextGen's Employers Steering Group.
From defining strategic policy and qualification development, to hands-on course delivery, NextGen works across the entire digital talent pipeline. If you would like to get involved with NextGen and inspire the next generation of creatives, please email: info@nextgenskillsacademy.com