Andrew Chitty, Challenge Director for Audience of the Future, and Creative Economy Champion at AHRC, spoke to UK Screen Alliance on the potential of immersive media.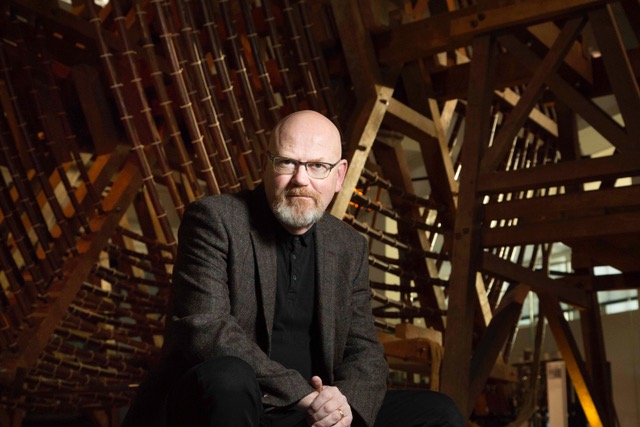 The UK government recently published its Sector Deal for the creative industries in order to further boost economic activity, and central to this is a focus on immersive technologies, and ensuring that the UK remains a global centre for 'content production of the future'. These technologies, whether through virtual, augmented or mixed reality, are changing how we experience the world around us – in media and entertainment, but also retail, education and much more. New devices and developer kits from the likes of Sony, Facebook and Samsung are driving global demand and it has been forecast that by 2021 the consumer VR content market will be worth $5 billion.
The strength of the government's commitment to this emerging sector has been made concrete with the launch of Audiences of the Future, a £33 million challenge programme to stimulate the development of new immersive experiences that both captivate audiences and generate new revenue channels. The programme aims to bring creative businesses, academic researchers, content owners and technologists together to create new experiences and services, along with the tools, authoring software and systems that will be needed to produce them.
As part of the AotF programme, October sees the launch of Production Innovation for Immersive Content, a research and development competition with up to £8million available for projects that enable immersive content to be created faster, more efficiently or in new ways. This competition is open to all creative organisations working with immersive technology and is particularly relevant to those creative tech businesses in the screen industries already undertaking active research, in such fields as real-time rendering, compression, visualisation or data analytics.
Although projects can involve academic researchers, they must be business-led and intended to result in commercial outcomes. Businesses can apply alone for projects up to £250k in size, or collaborate with others for larger amounts, and the intention is funding a portfolio of projects across a variety of technologies, markets and technological maturities, covering feasibility studies, industrial research projects or experimental development projects.
According to Fiona Kilkelly, Head of Immerse UK when it comes to immersive technologies, the UK is home to "a fast-growing, confident and export-intensive industry".
The recent Immersive Economy report estimates that there are now more than a thousand companies in the UK undertaking immersive work, representing as much as 9% of the global market share for content and services. Across the country, there are clusters of immersive companies and university researchers, developing technologies in a wide range of industries. Much of these overlaps with the UK's VFX, post production and animation industries, many of whom have been pioneering VR and AR content, as well as the technologies that underpin them.
To find out more about the Production Innovation in Immersive Content competition & register at one of the regional events
Special thanks to: Tom Campbell, Specialist in Creative Industries at Innovate UK