The Royal Television Society's hugely popular RTS Futures TV Careers Fair will return in 2018, this year in partnership with Edinburgh International Television Festival Talent Schemes, National Film And Television School, and Sky One.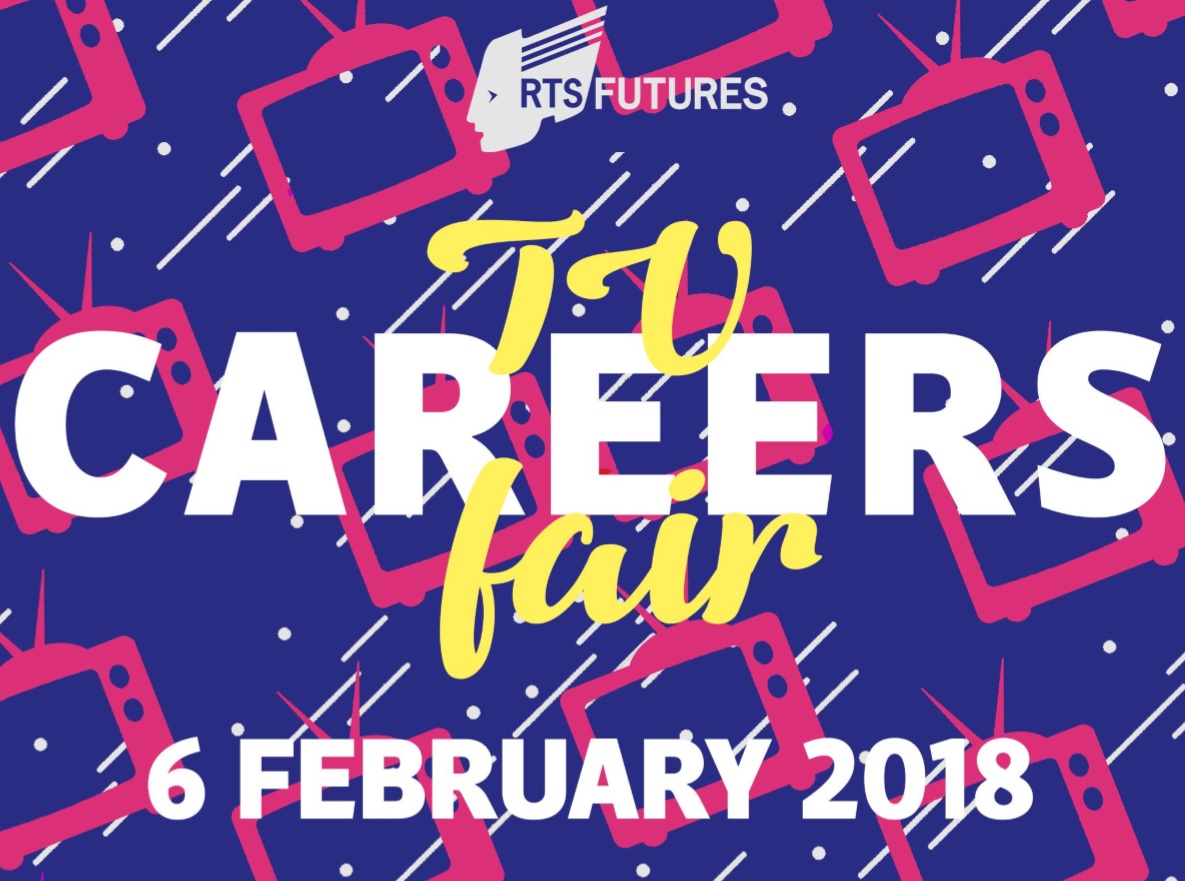 The RTS Futures TV Careers Fair will offer a programme of expert speakers from across the television sector. In addition, visitors will get the chance to network as well as receive careers advice, take part in practical workshops and attend a CV clinic. This year's event will see a wider range of companies exhibit than ever before, with representatives from the visual effects industry attending for the first time.
The event, which will be held on Tuesday 6 February at London's Business Design Centre, is now in its third year, with over 30 exhibitors from across the broadcasting, production and post-production sector coming together for the biggest careers fair in television.
The aim of the RTS Futures TV Careers Fair is to showcase the entry-level training schemes and placement opportunities available to those looking to start a career in television. It also offers companies that are recruiting the chance to meet a diverse range of young people from all backgrounds across the UK with aspirations to work in the sector.
"Getting into TV can be challenging. The RTS Futures TV Careers Fair helps make pivotal connections between talented candidates from all backgrounds across the UK and great employers. It also provides valuable information about the companies that take on trainees, apprentices and interns."

Alex Wootten, Chair of the RTS Futures committee
Confirmed exhibitors include: BBC Academy, BECTU, Channel 4, Creative Access, Creative Skillset, DiVA Apprenticeships, DV Talent & Talent Manager, Edinburgh International Television festival, Endemol Shine UK, Envy Post Production, FremantleMedia UK, IMG Studios, ITV, ITN, Lime Pictures, Little Dot Studios, Mama Youth, Media Trust, Milk Visual Effects, National Film and Television School, NextGen Futures, Presenter Promotions, RDF Television Group, Sara Putt Associates, Searchlight Recruitment, Shooting Partners, Sky, Sony, Studio Lambert, Timeline TV, UKTV, Viacom and Warner Brothers TV Productions UK
"Building on the success of the event over the last three years, the 2018 Fair will be even bigger. Our programme of expert speakers and workshops will be incredibly helpful for those looking to take their first step into the world of television, offering everything from interview masterclasses and CV clinics, to presentations on how to get into the different areas of TV alongside talks from leading TV presenters: you'll hear from the most influential creatives in the business!"

Alex Wootten, Chair of the RTS Futures committee
The RTS Futures TV Careers Fair takes place on Tuesday 6 February at Business Design Centre, London. Universities and educational institutions can make group bookings for their students by contacting Alice Turner at aturner@rts.org.uk. Alternatively, you can book on individually by visiting https://rts.org.uk/event/rts-futures-tv-careers-fair-2018
For companies, it provides an ideal opportunity to meet diverse new talent, graduates, potential trainees and potential apprentices from all backgrounds across the UK. If you would like more information, contact aturner@rts.org.uk.