Consultations on draft production and post-production protocols have commenced to ensure film and high-end TV production can restart as soon as it is safe to do so.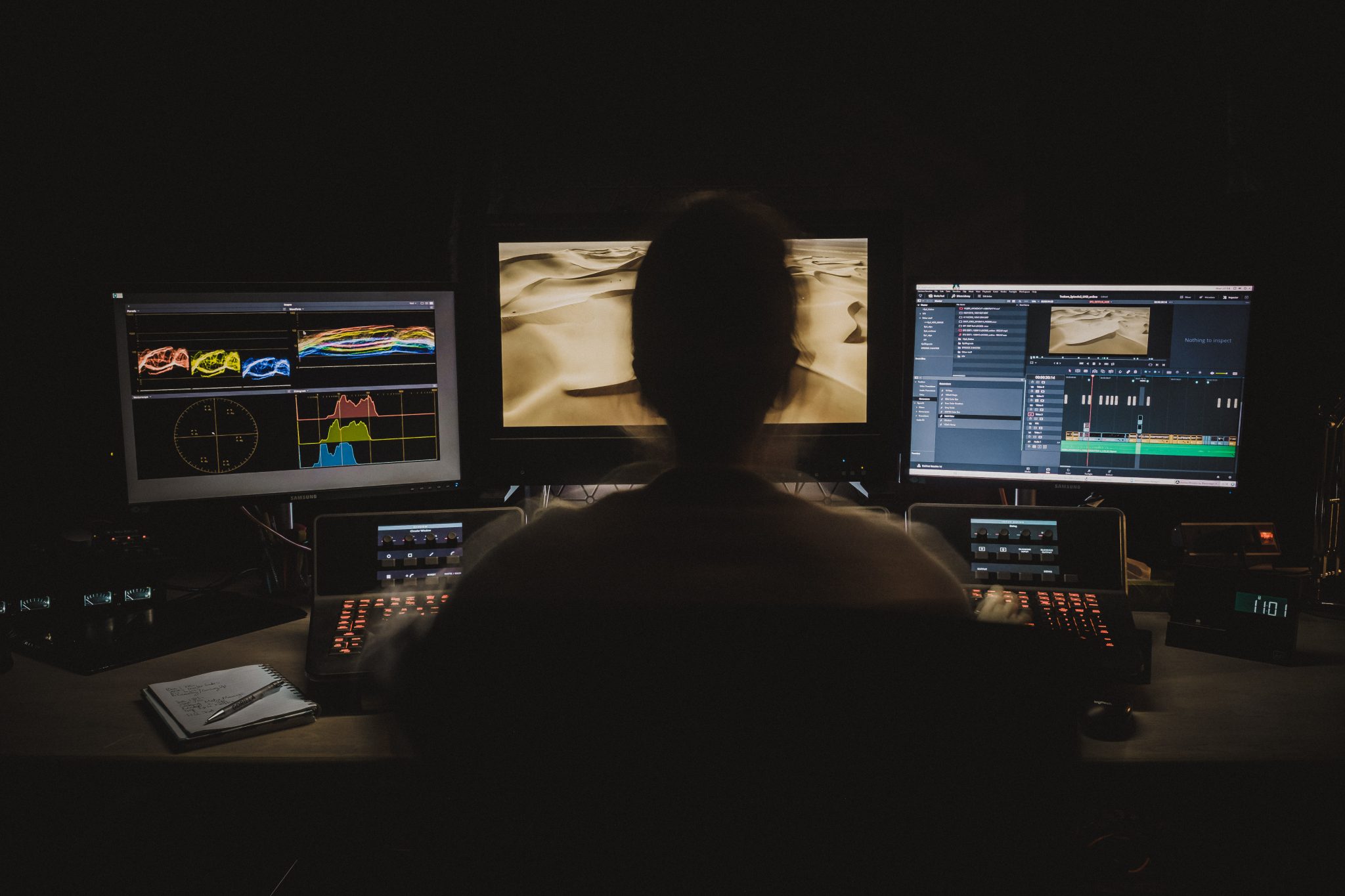 As a partner in the BFI's COVID-19 Taskforce, the British Film Commission (BFC) has convened an Inward Investment Recovery Group to lead on the TV and film industry's efforts to get production restarted, with its recommendations incorporated into the Taskforce's sector-wide proposals to Government.
"We are determined to ensure the UK is ready to resume production as soon as possible, and the inward investment group has been working at pace to produce practical and scalable production protocols and processes. I am full of admiration for the huge amount of work that has gone into producing these comprehensive production guidelines."

Ben Roberts, Chief Executive of the BFI
The Inward Investment Recovery Group is overseen by BFC chair and producer, Iain Smith OBE, as well as co-opting additional UK-wide industry expertise. The group features three 'Task and Finish' working groups: Business & Legal Affairs; Visual Effects & Post; and Physical Production. The Visual Effects & Post sub-group is chaired by UK Screen Alliance CEO Neil Hatton.
The main focus for the Physical Production sub-group has been to devise draft Production Protocols to present UK Government with a comprehensive vision of how the TV and film industry can realistically mobilise once the lock-down is eased.
Working to align with the latest Government and Public Health England guidance, the draft Production Protocols cover best practice on set, on location, and by department, incorporating health and safety advice and more. The intention is for the proposals to be relevant to domestic production and major US productions alike, and to reflect views of producers, studios, streamers, unions and UK-wide industry bodies.
"We are working with Government and industry to develop a set of protocols that address the Government's five tests, and are ongoing, adjustable, pragmatic and common-sense, with proposals scalable to be relevant to any size of scripted production. That will allow the film and TV industry to get back up and shooting as soon and as safely as possible, and playing its part in restoring the health of the UK economy.

While ideally, production would start again as soon as it is safe to do so, that timetable is up to the Government. But we need to be ready to restart as soon as the restrictions are lifted."

Adrian Wootton OBE, Chief Executive of the British Film Commission
In addition to the BFC's code of practice for studio and location filming, UK Screen Alliance is working with industry to put together a code of practise for safe Covid-19 working tailored to VFX and post-production.
"Post-production and VFX are highly competitive sectors. It's fine to compete on value for money, creativity, innovation and reliability, but we must never compete on our willingness to acquiesce to demands that may compromise the safety of staff and clients.

The Production Code of Practise is geared towards getting the industry back to work quickly, however VFX and post-production have been able to continue working – albeit from home and the work is now running out- so so our code has a different focus. It will provide a framework for a safe migration back to on-premises working as and when government restrictions allow. "

Neil Hatton, CEO, UK Screen Alliance
The VFX and Post-Production Code of Practise plan will be revised on a 3-week basis in order to stay aligned with changing government regulations. It is expected to be published by the end of May at the latest and will sit alongside the BFC's code of practice for production.
Since the lock-down started, UK Screen Alliance have been holding weekly Zoom meetings for VFX and post-production companies wanting to stay informed on the rapidly rolled-out series of government measures put in place to support businesses in the UK during the pandemic. These meetings are open to all companies in the sector, regardless of whether they are UK Screen members or not.
Find out more about the Production Codes of Practise here.