This month, UK Screen Alliance interview Duncan McWilliam, Founder and CEO of Outpost VFX, an internationally renowned effects studio born in Bournemouth, working across high-end TV and Film offering the 'full gamut' of services from concept art to on-set supervision.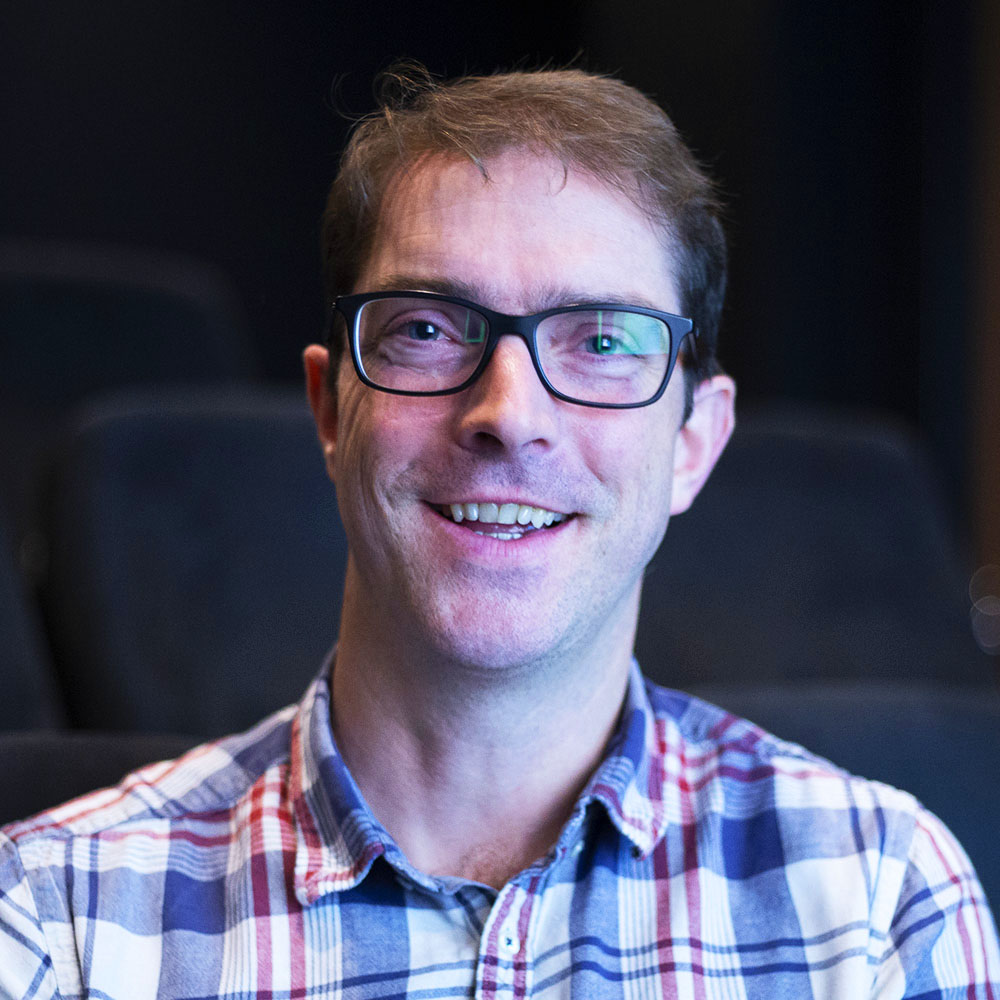 Outpost VFX is headquartered in Bournemouth, with offices in London, Montreal, and Los Angeles – Could you give us an insight into the company's history?
I started Outpost back in late 2012 / early 2013 with just a laptop and a Maya licence and started out working on VFX for commercials. I'd previously been at a big studio as a VFX Supervisor in London and LA and felt the time was right to branch out on my own and build something that married with my vision for a more people-focused approach to visual effects.
A big part of this vision was wanting to explore areas outside of the industry's traditional base in Soho. I essentially went everywhere along the south coast at one time or another. We went as far as Falmouth looking for somewhere to set up before I was contacted by the NCCA at Bournemouth University. They were in the midst of helping to transform the university and the wider area into a centre for creative excellence and I saw an opportunity to become a part of a fast-growing tech and creative scene that was developing in Bournemouth, with high-speed networking, good access to emerging talent and a fairly unbeatable location.
By this point, I'd retired the laptop and had a proper workstation (nicknamed Turbot, who is still alive I'm pleased to say) and I won a couple of jobs that required skills superior to mine, so I brought my first team members on board remotely. We then found a space in Bournemouth which we knew as 'The Cottage' and set to work on more commercials. From there we landed our first film work on Electricity, followed by studio features like Jason Bourne and Nocturnal Animals.
The shark movie 47 Meters Down landed at our door and required a much bigger team as we were the sole vendor and there was a lot of creature work involved so we packed everything up and moved to a much bigger space. We're still there, although we've taken a few more suites in the building since we first moved in. Since then, we've graduated to significant awards on Watchmen, See, The Alienist and, most recently, the lead vendor for the new Tom Hanks film News of the World.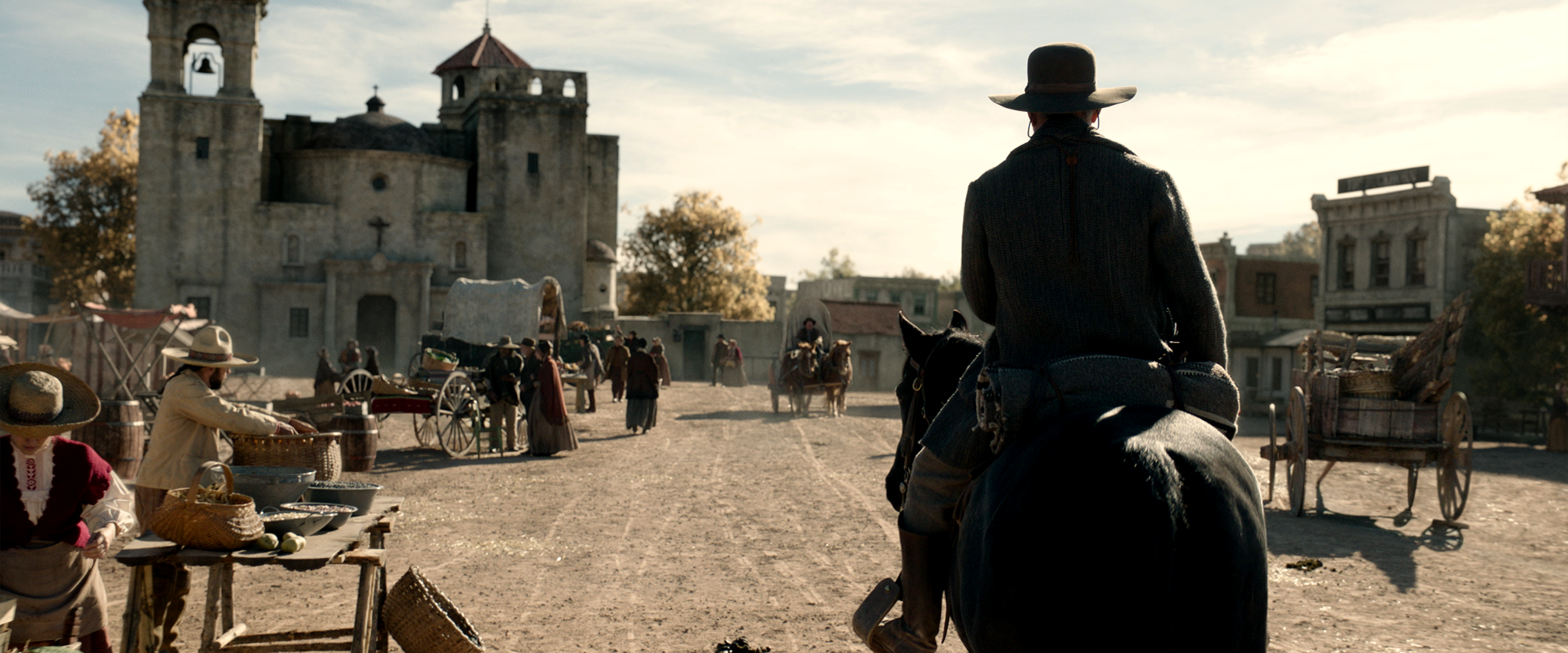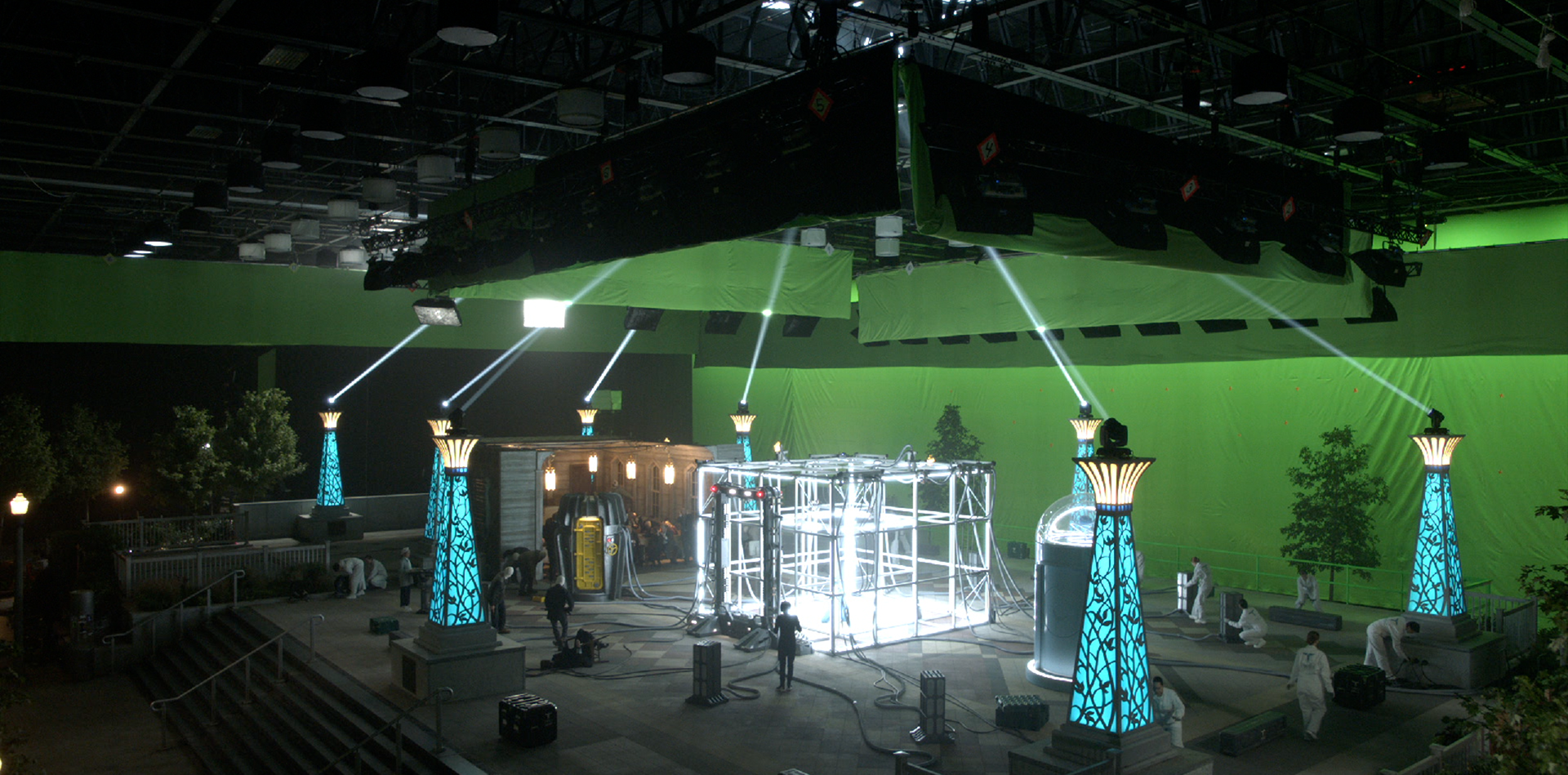 If you were to sum up the personality /company culture of working at Outpost VFX, what would it be?
Outpost is built on five core values: People, Innovation, Support, Creativity and Balance. Our aim is to build our own brand of 'fair-trade' VFX that focuses on fostering trust and mental and physical wellbeing amongst our team. It's a long-term project but the focus has to be on accepting that sometimes client demands appear at 5 pm and doing whatever we can to protect the team from this where possible, while also giving people time back if they have to stay late and overtime pay that we've offered as a rule since day one, are all at the core of providing a work/life balance that's uncommon in visual effects. Our location helps massively in this regard as well, particularly as and when the industry starts to move back to on-site working.
We had to roll back a few of our benefits during the last year as, like everyone, we had to tread very carefully during the industry shut-down, but in the last couple of months we've begun to reinstate the culture and benefits we're proud of and will continue to commit resources to achieve our cultural ambition. Our unlimited holiday allocation is back with a bang, alongside staples like enhanced maternity and paternity leave and enhanced sick pay for both physical and mental health reasons.
Most of our team is still working remotely and I've been amazed at how well they've adapted to being apart while still delivering great work. They've kept communication at the heart of everything. When the first lockdown came into effect we were just getting into News of the World and without brilliant communication, tech support and clever production of that show at all levels it wouldn't have been the success it was. Truly brilliant work that Universal and Paul Greengrass were very, very happy with.
We've had more people appearing back in the studio since restrictions have started to relax a little bit and you can feel the old Outpost spirit coming back which is great to see. We obviously have to be mindful that the virus still poses a threat and safety is key but being able to talk to someone in person (from a safe distance) has injected some buzz back into the studio in Bournemouth. The next challenge is to inject that same spirit into our new studio in LA and to re-cultivate it in Montreal when they are ready to open the studio again later this year.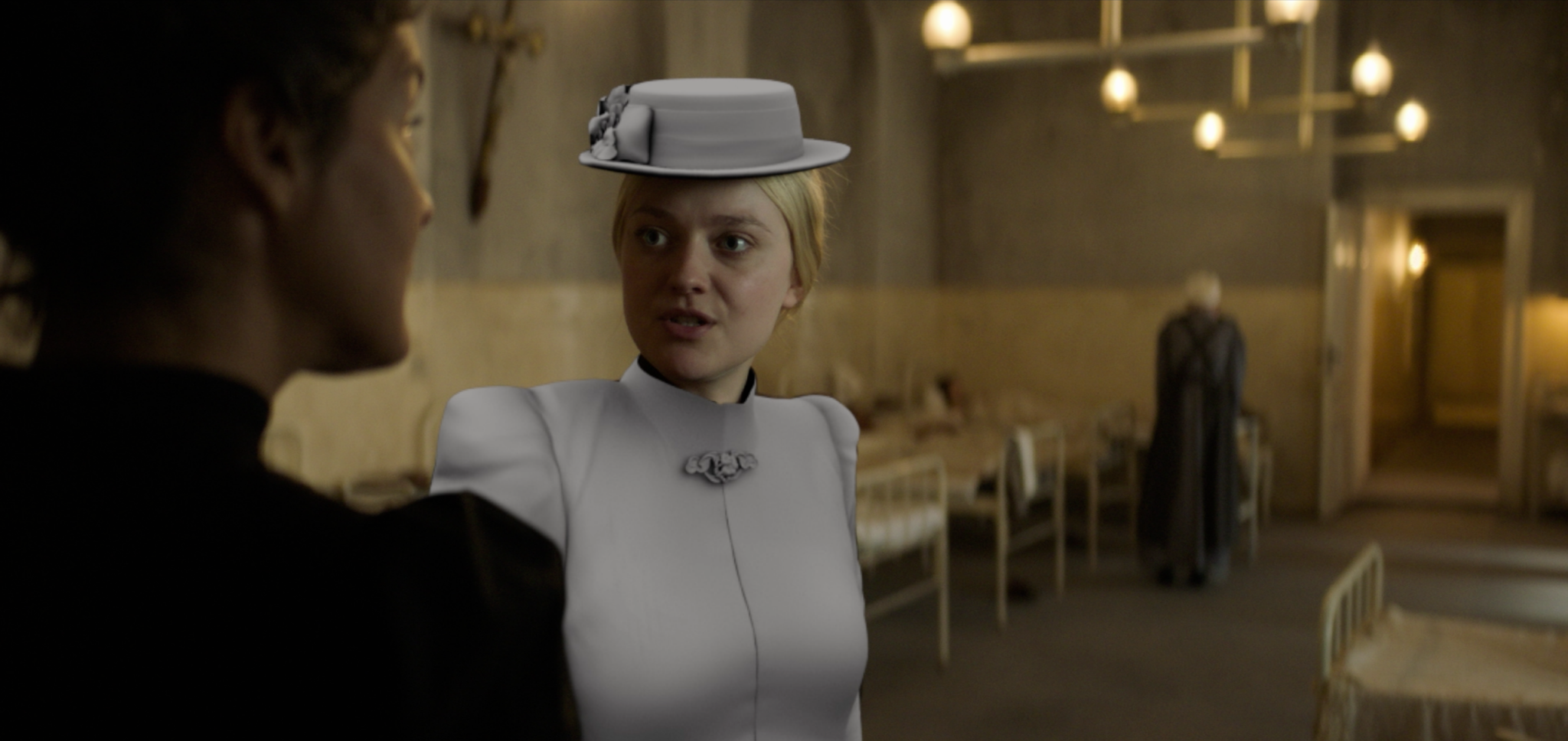 Earlier this year, it was announced that Outpost VFX secured a multi-million-pound investment from funds managed by YFM Equity Partners (YFM) – Congratulations! Can you tell us how this will help grow the company's infrastructure?
Thank you! We're really excited to be working with YFM and our new Chair Robin Shenfield as we share many of the same values and they've seen great potential in our plans for the future. The two big areas of focus for the investment are technology and culture. We're building a unique global IT architecture that will empower our global studios to work well together and will allow us to remain as agile as we've always been. It will help us to scale perfectly to meet clients' needs and will make the day-to-day lives of our team much smoother.
As for culture, we're taking this opportunity to double down on our vision for Outpost and are already directing more resources towards creating a diverse and inclusive environment for our team across all sites. This will also go for investing more in our HR and talent infrastructure, and further development of our learning and development IP. We're trying to open up as many career pathways as we can for our team as we want people to always be learning new things while feeling fulfilled and excited for their future career.
The UK is internationally renowned for quality VFX, and rapid growth in size and skill. Given the difficult times we are all experiencing, how do you see the UK VFX industry currently, and what do you hope for the future in the sector?
The key to a successful future is for all of us to collectively examine how we treat our teams, the culture we want to foster internally and in the wider industry, and creating a much more diverse and far-reaching talent pipeline. I think more needs to be done at younger ages to point people from all backgrounds towards careers in the creative arts and the wider film and TV sectors. The skillset is so broad across a VFX studio – from fine artists to mathematicians – but many people aren't aware of this. The work being done by the UK Screen Alliance and other bodies like Access: VFX will be hugely important if we're going to achieve this as an industry.
I think it's naïve to claim that it's business as usual in the industry right now – although productions are ramping up globally, I think we'll be feeling the effects of the pandemic for a while longer. That said I feel optimistic for the future of the UK sector as its pedigree, talent pool and ability to be pioneering will keep productions coming back here. I'd hope there are exciting times to come for everyone in the industry.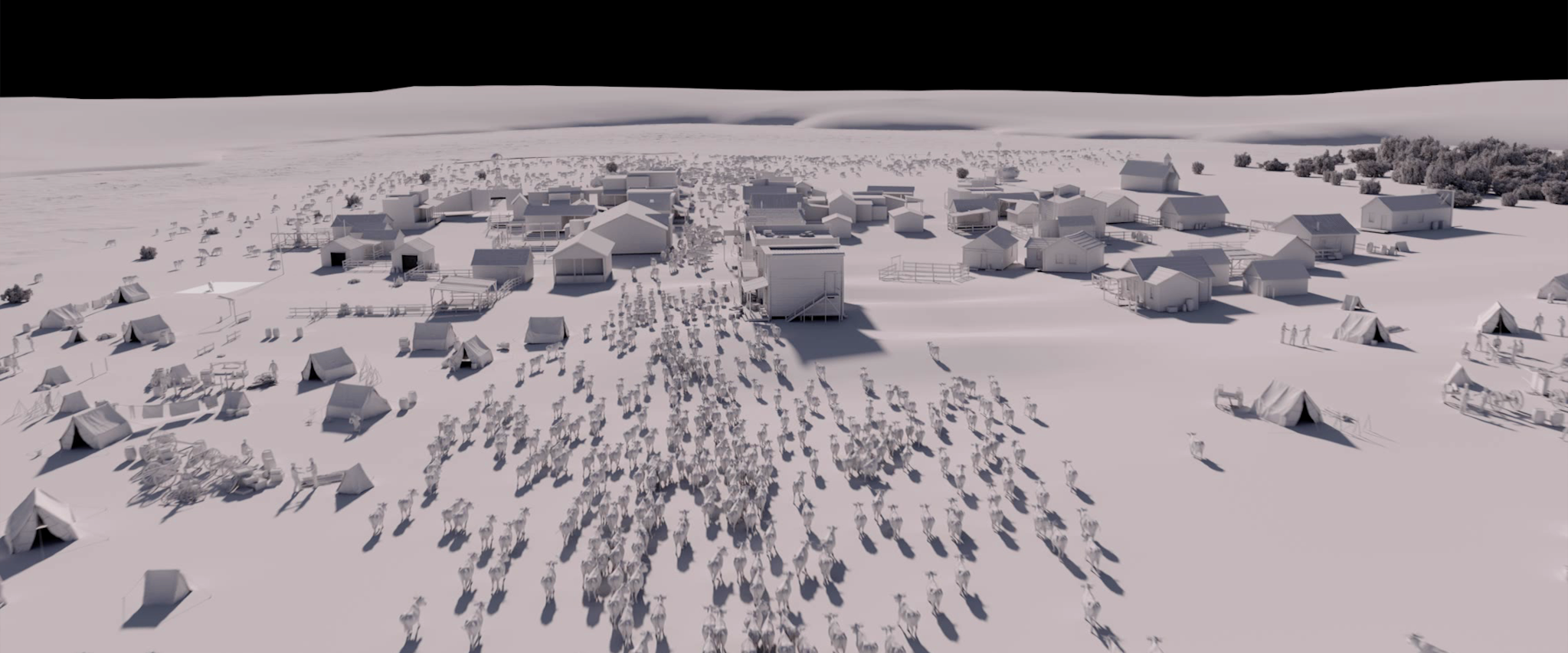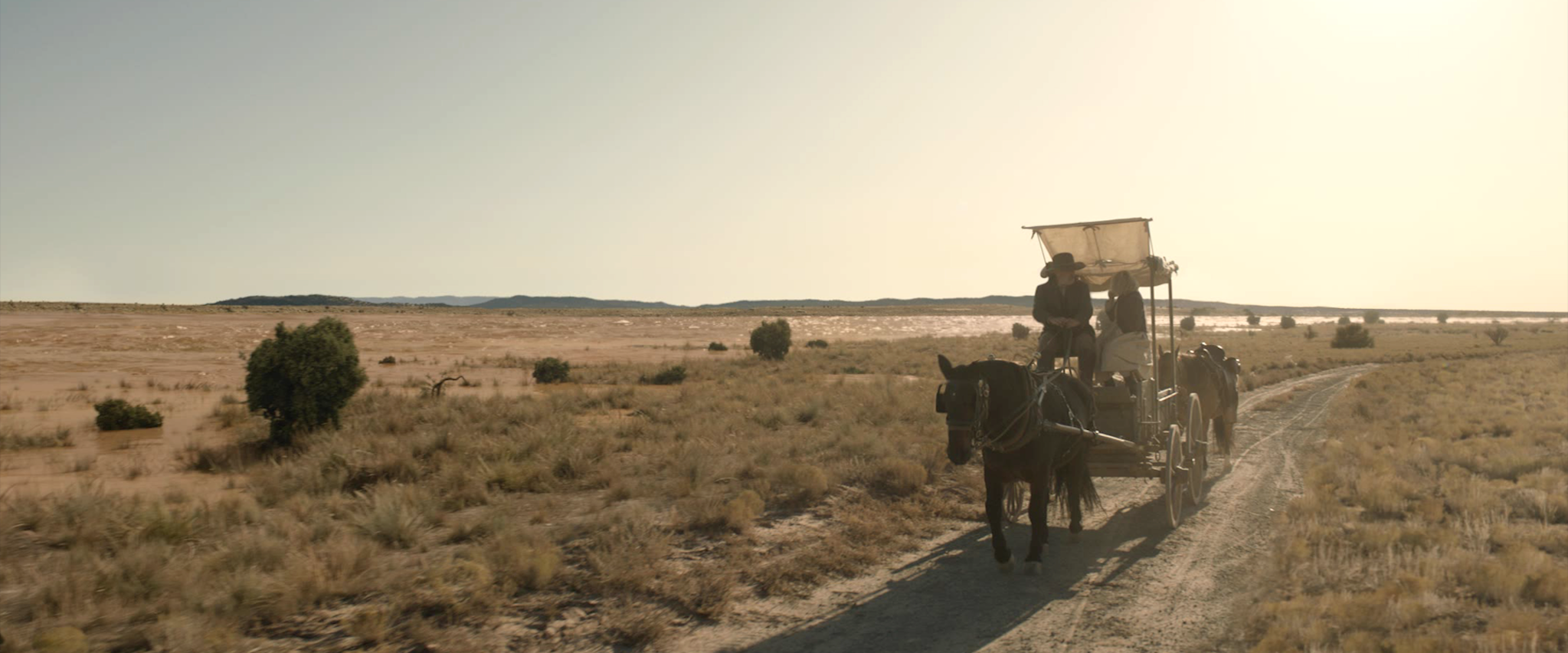 Also, congratulations on the VES Awards 2021 nomination for work on News of the World – how exciting! Do you have any favourite (released) projects that Outpost VFX has worked on in recent years?
News of the World was a real milestone for us as it was such an expansive body of work that really asked a lot of our creative abilities and our technical approach. The bulk of the work also took place during the lockdown in 2020 so we had to grapple with ensuring the team were safe and reassured while delivering a big show against the odds. It was a lot of pressure for everyone, but the work speaks for itself. There is so much VFX in that film that most people will never notice unless we show them breakdowns – everything from CG world-building and creatures to complex FX simulations and face replacements, it's all in there.
We're working on some of our biggest ever projects right now – I'm really excited about them as they take us down paths we've not been down before creatively and stylistically. I'm also a huge fan of the work our team in Montreal did on season two of The Alienist – subtle DMP environment extensions, not-so-subtle 3D Central Park extensions and a tricky Dakota Fanning dress replacement sequence.
Are there any marked goals or aspirations you can tell us about what might be on the horizon for Outpost?
Collectively our main aspiration for right now is to not just pick up where we all 'left off' pre-pandemic but to grow out of a difficult year for everyone into the creative, culture-focused and technologically advanced company we want to be. LA is an exciting addition to our global presence and will give us more scope to work closely with our US clients in their backyard and support them with up-to-the-minute service and advice for their projects.
Of course, we want to continue winning ever more interesting projects and we're having great success with this already. When I look at how far we've come in eight years I'm amazed at what we've achieved. I think in the case of our UK studio we're proving that you can succeed in film and episodic outside of London and I'm immensely proud of the team for making that possible over the years.
Thank you for your time Duncan!
Find out more about Outpost at : www.outpost-vfx.com/