Cambridge based VFX studio, Vine FX provided lavish scenes as sole VFX vendors on Gurinder Chadha's Beecham House, the new Sunday night drama for ITV.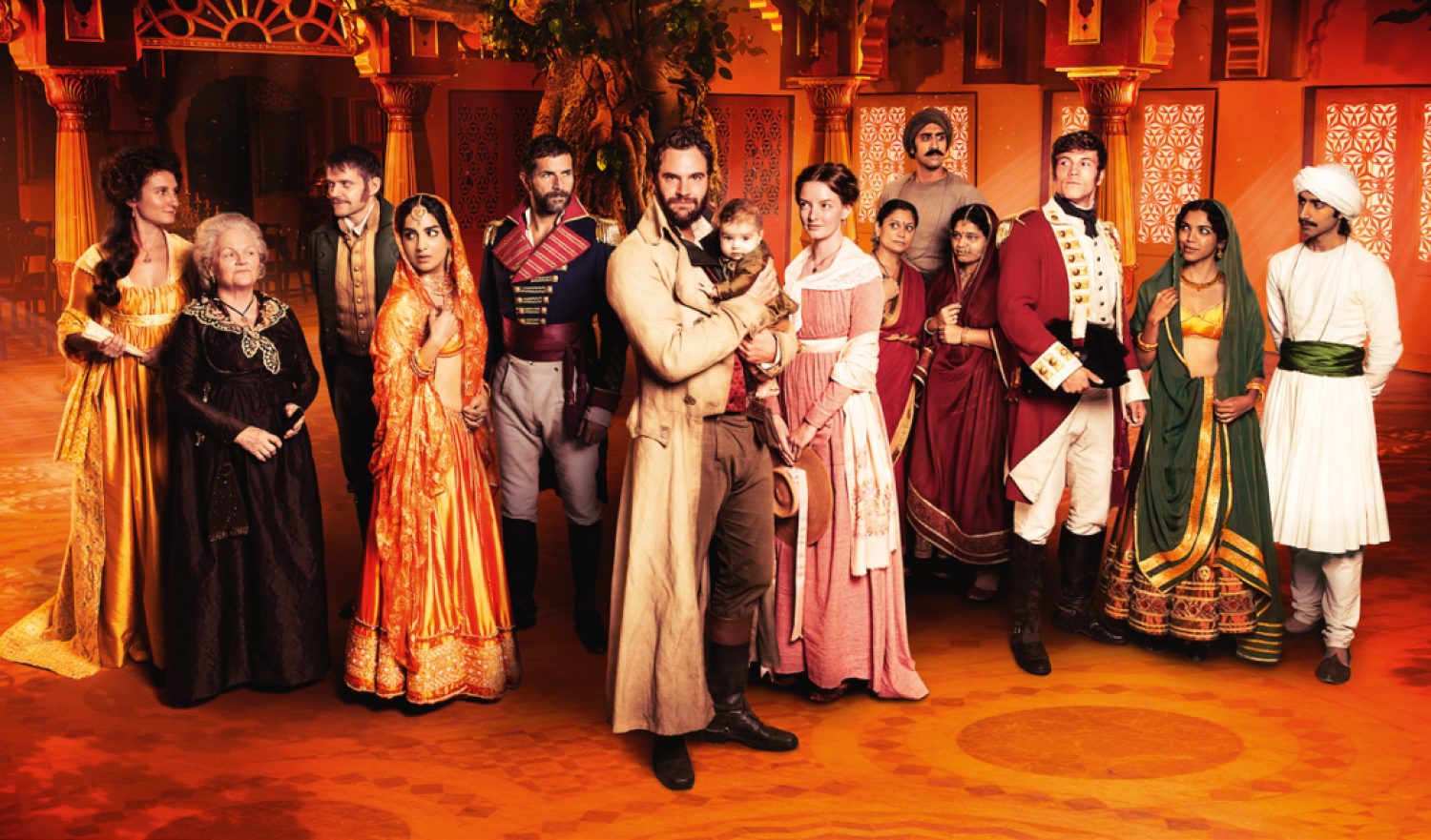 Set in the India of 1795, Beecham House is the story of John Beecham (Tom Bateman) an Englishman who resigned from military service to set up as an honourable trader of the East India Company.
The series was shot at Ealing Studios and at some impressive locations in India, with the VFX work focusing on the Port of Delhi, the Emperor's Palace and Beecham's House.
Vine FX founder, Michael Illingworth, assisted during development of the series and supervised his team of artists, creating beautifully intricate set-extensions, matte paintings and period assets.
To make the shots believable and true to the era, the Vine FX team consulted closely with the Production Designer and researched the period thoroughly. All modern elements – wires, telegraph poles, cars and lamp posts had to be removed from the shoot footage but the biggest challenge for the team was The Port of Delhi itself, a key location in the series.
"The success of this type of VFX is in its subtlety, we had to create a Delhi of 1795 that the audience believed and this involved a great deal of research into how this would have looked that was essential to making it realistic. Hopefully, we managed to do this, I'm particularly happy with the finished Port sequences as originally there were just three boats!"

Michael Illingworth, Vine FX Founder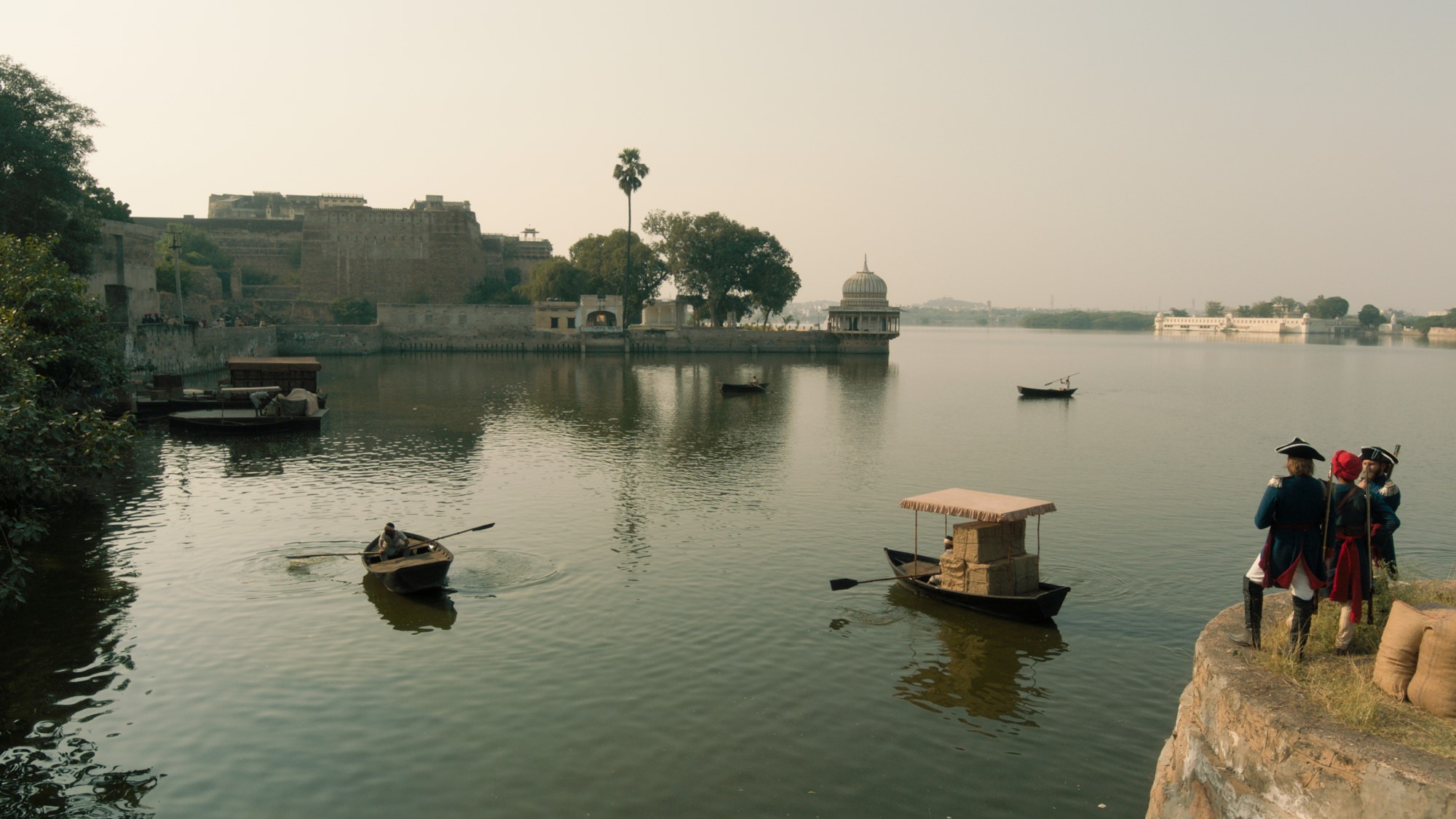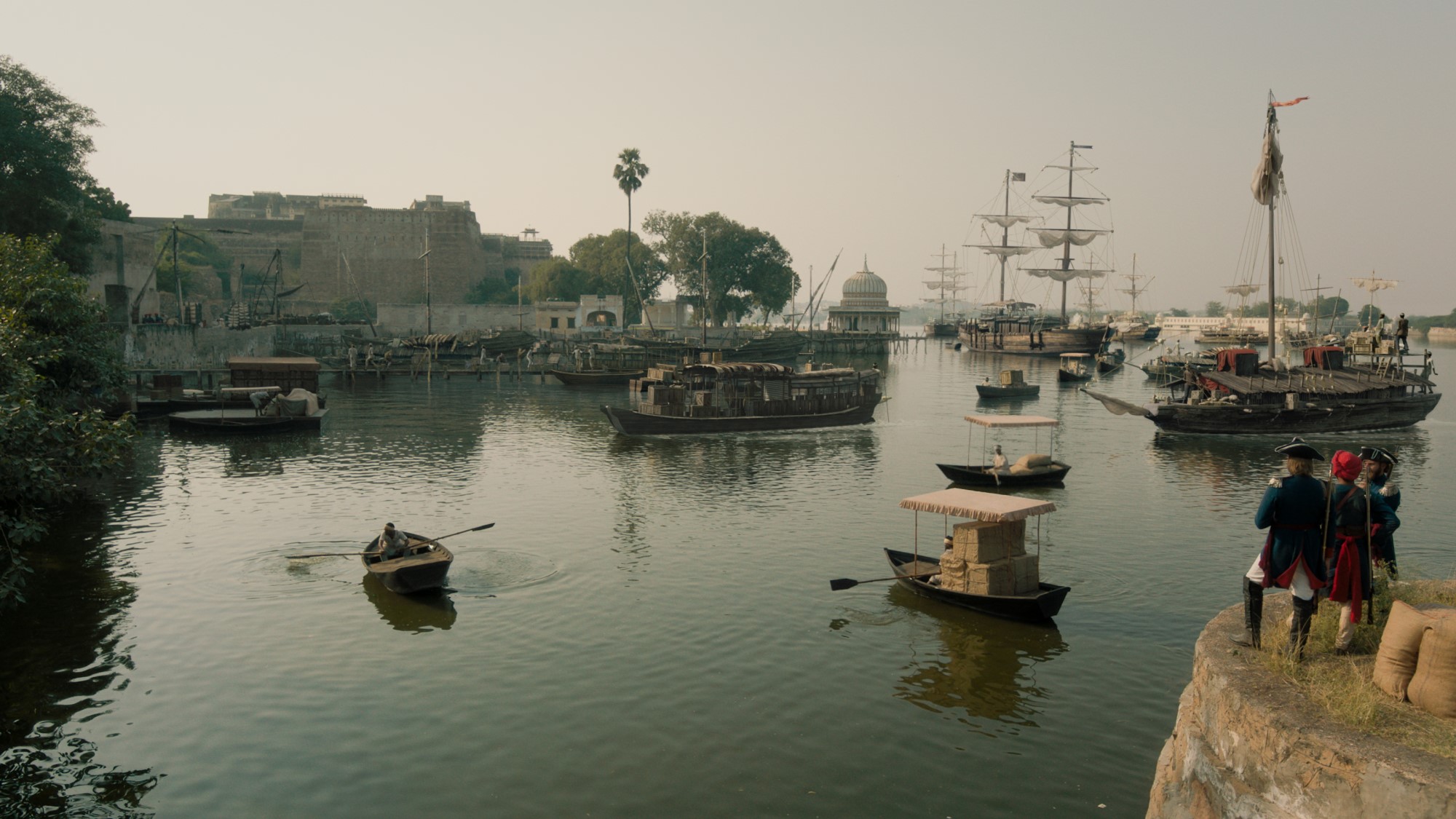 Vine FX created a digital matte painting to extend the Port and added numerous 3D people working on the docks as well as 3D boats, to create a busy working port of 1795. This was a complex task and achieved by the expert eye of the Vine team.
"I worked very closely with on set supervisor, Oliver Milburn, while he was on set in India so was very much part of the production process in terms of VFX. Oliver would send me reference material from the shoot, this is always fundamental to the outcome of the VFX as it allows you to plan ahead and work out any potential upcoming challenges. I was working on the VFX in Cambridge while Oliver was on set in Delhi – perfect!"

Michael Illingworth, Vine FX Founder
All six episodes of Beecham House are available to watch on ITV.com
Vine FX are currently working on War of The Worlds for Fox Networks and Canal +, due for release next year.