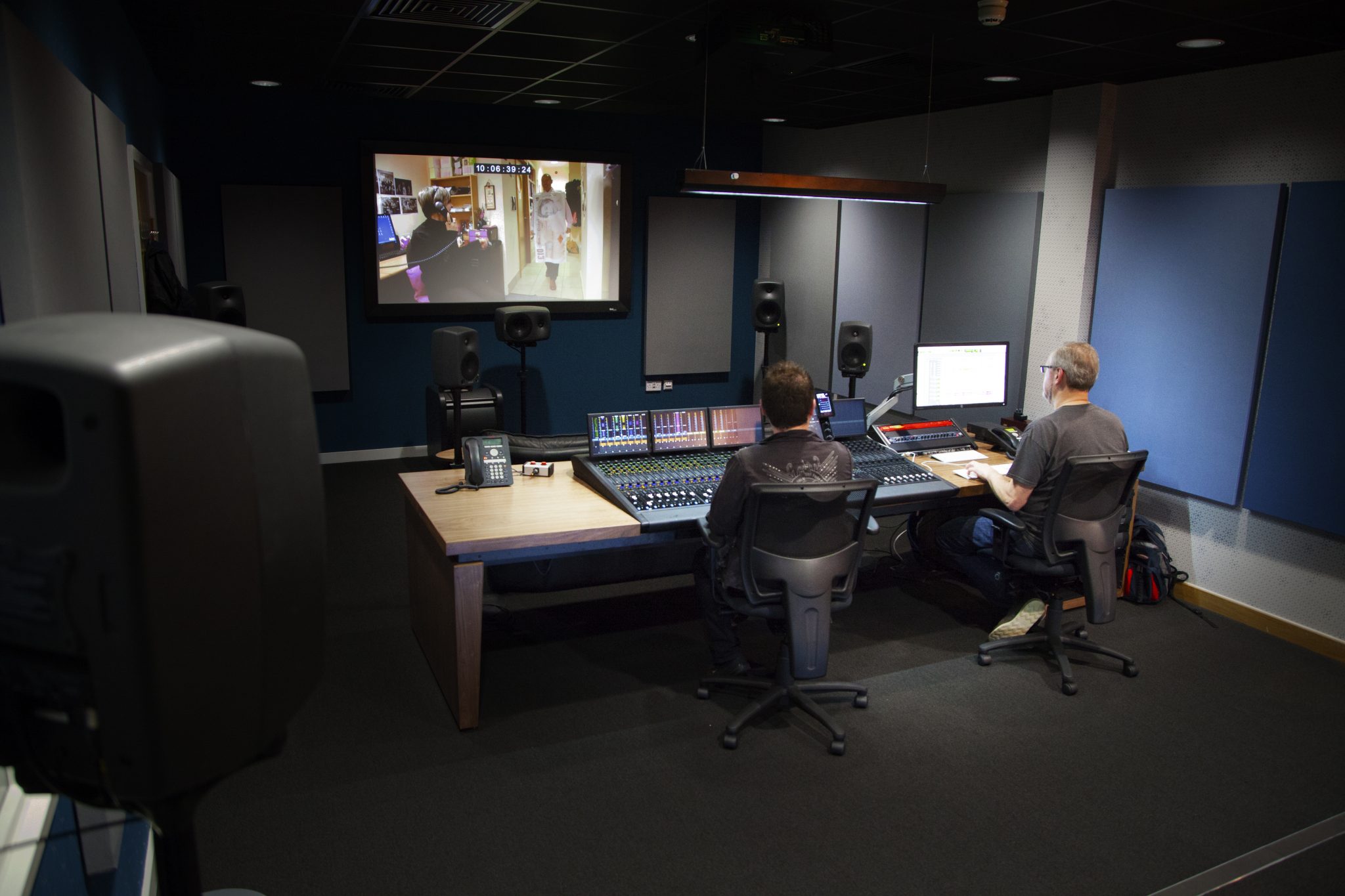 The post-production sector includes editing, grading, picture and audio finishing, deliverables and international versioning as well as visual effects (VFX). The VFX sector is so large with a prestigious profile that it is often thought of as a sector in its own right. Unfortunately, as a result, the remainder of post-production is often not properly recognised by many sector reports or is submerged when combined with VFX in official statistics.
The VFX sector had a major evaluation of their financial value included in the BFI's Screen Business report in 2018 (based on 2016 data), but the remainder of the post-production sector was not analysed separately. A portion of post business for film or high-end drama was included in the report albeit combined into the full value of film and HETV production.
The last comprehensive analysis of the whole post-production and facilities sector was conducted by Olsberg SPI for UK Screen in 2010; a time before the HETV tax credit and the growth of SVOD networks. The survey provided important data to underpin our campaigns for additions to the screen sector tax credits and proper recognition of our sector within government policy. We urgently need to update that data but it is unlikely that we will be able to finance such a comprehensive study at this time and will have cut our cloth from the available resources. Before the end of 2019, UK Screen will instigate a study of the of post-production economy which will report separately on the value of the rest of post in addition to VFX.
Televisual magazine produces an annual listing of the Top 50 facility companies ranked by criteria such as size and turnover together with client and peer polls. The economic analysis included in their survey should be viewed with a degree of caution as the results are shown as a league table causing some participants to overstate their capability and turnover to achieve a higher ranking. There are also several big players who do not participate.
Official government data gathered by the Office of National Statistics (ONS) recognises post-production as a distinct industrial classification but this covers the whole of post including VFX and there are no subdivisions. However, these are the National Statistics that the government accept and rely on, so it is important to make sure that they are as accurate as possible.
Businesses are classified by ONS by their Standard Industrial Classification (SIC) code. The SIC code for post-production is 59120. Companies self-classify by selecting the most appropriate code and notifying it in their annual Confirmation Statement to Companies House.
In 2016, UK Screen checked the records at Companies House to see how many post-production businesses were incorrectly classified and discovered over £322m of turnover that was not being recognised as post-production. We wrote to many of those businesses asking them to re-classify into SIC 59120 and many did, resulting in over £50m of turnover being moved to the correct classification which boosted the officially reported value of our sector in National Statistics. There is still over £250m of turnover incorrectly accounted for so we ask post-production business to check the appropriateness of their SIC code when notifying their next Confirmation Statement to Companies House.
---
2018 ONS statistics for the 59120 SIC code (Motion picture, video and television programme post-production activities)
Number of Enterprises: 2,915 (includes all businesses from large enterprises to sole traders) up 18.3% since 2014
Total Turnover: £1,844.1 million up 32.7% since 2014
Number of employees 12,000 (Source: ONS ABS)
Source: ONS Inter-Departmental Business Register (March 2018) or ONS Annual Business Survey 2017
---
Size distribution of post-production companies
160 companies turnover more than £1 million per year. That is 5.4% of the companies in the sector, yet they account for over 81% of the turnover.
| Turnover size band | Number | % | Turnover | % |
| --- | --- | --- | --- | --- |
| ≥ £5m | 45 | 1.5 | £1,250.0m | 67.8 |
| £1m to £4.99m | 115 | 3.9 | £254.6m | 13.8 |
| £500k to £999k | 115 | 3.9 | £78.5m | 4.3 |
| £250k to £499k | 150 | 5.1 | £52.6m | 2.9 |
| £100k to £249k | 945 | 32.4 | £124.9m | 6.8 |
| £50k to £99k | 935 | 32.1 | £68.3m | 3.7 |
| <£50k | 610 | 20.9 | £15.2m | 0.8 |
| Total | 2915 | 100 | £1.844bn | 100 |
Source: ONS Inter-Departmental Business Register (March 2018)
---
Regional distribution of post production enterprises
| Region | Number of Enterprises | Turnover |
| --- | --- | --- |
| ENGLAND | 2,755 (94.5%) | £1,813m (98.3%) |
| London | 1,460 (50.1%) | £1,032m (56%) |
| South East | 550 (18.9%) | £124m (6.7%) |
| South West | 195 (6.7%) | £35.m (1.9%) |
| North West | 115 (3.9%) | Redacted |
| North East | 20 (0.7%) | £3m (0.2%) |
| Yorkshire and Humber | 65 (2.2%) | £12m (0.6%) |
| West Midlands | 70 (2.4%) | £10m (0.5%) |
| East Midlands | 55 (1.9%) | £7m (0.4%) |
| East of England | 225 (7.7%) | Redacted |
| WALES | 55 (1.9%) | £16m (0.9%) |
| SCOTLAND | 80 (2.7%) | £11 (0.6%) |
| NORTHERN IRELAND | 25 (0.9%) | Redacted |
| TOTAL | 2,847 | £1.844bn |
Source: ONS Inter-Departmental Business Register (March 2018)
Some figures redacted by ONS to avoid disclosing details of individual companies