This month we interviewed Chris Burn, General Manager at DNEG. We discussed advancements in technology, how they adapted during the pandemic and find out more about DNEG becoming a publicly traded company.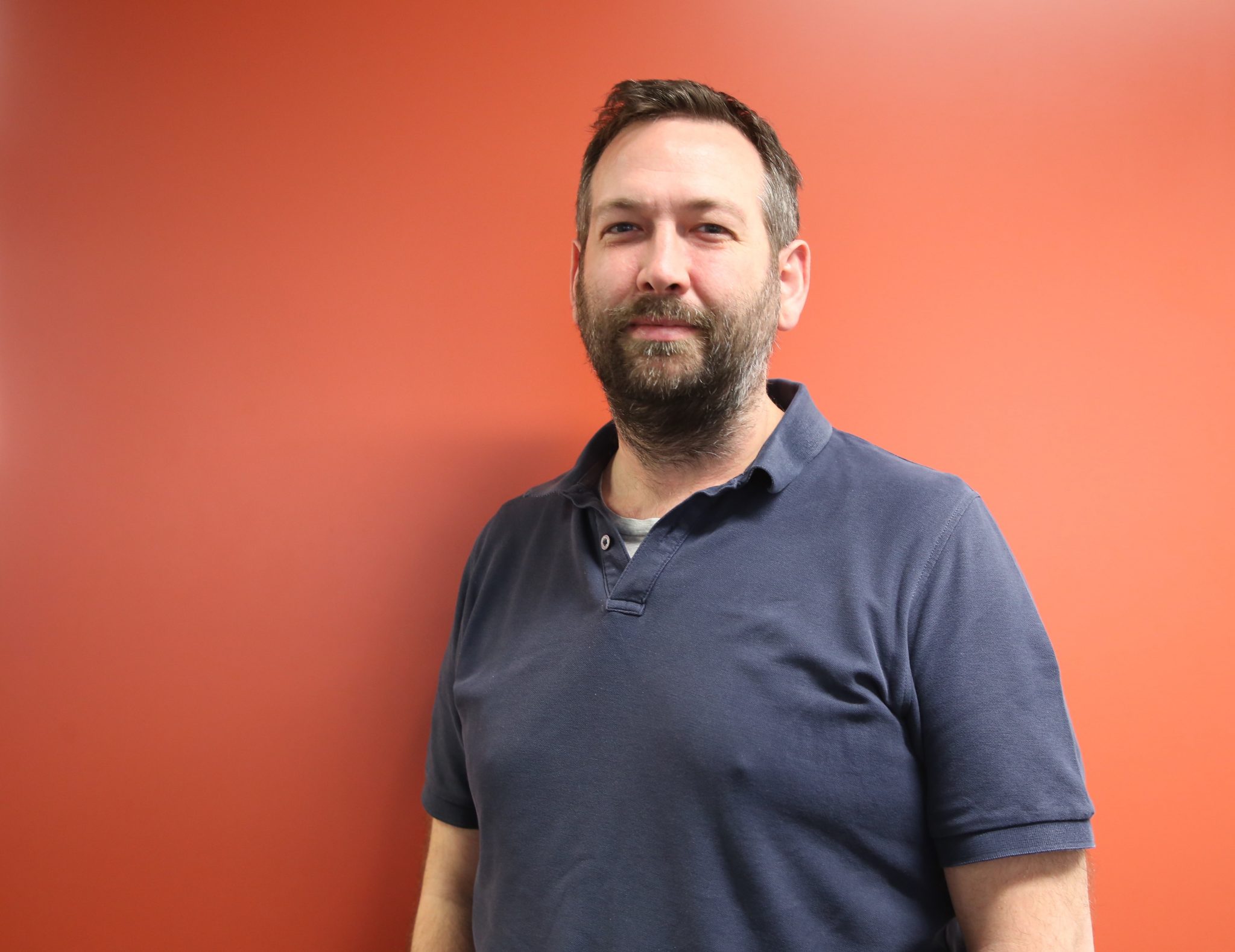 DNEG has a long history of delivering some of the world's biggest VFX shows. We asked general manager, Chris Burn, to tell us a bit about the company's journey so far?
DNEG (formerly Double Negative) was founded in 1998 in London. With a fairly small team at that time the company had a real focus on invisible effects – as an audience you wouldn't know were visual effects, such as set extension, digital stunt work, projects with emphasis on high quality compositing.
London got going as an industry when the Harry Potter franchising started, and we worked on quite a lot of those films, producing effects-based work; we had a high-end team of FX artists and then the natural progression from that was into character animation. We worked on a film called 'John Carter of Mars', which was a big character animated movie and really pushed our digital creature technology far forward.
Double Negative merged with Prime Focus in 2014, which gave us a leap forward in the size of our team, talent & creative talent and technology, enabling us to expand into Canada and India and pushing our capabilities forward. Now we're working on many projects at once, from small independent movies where you get a really good creative collaboration with the directors and filmmakers up to the major visual effects blockbusters, giving our artists a really nice and broad project base.
Along that journey we have been honoured to win six out of the last ten Oscars for Best Visual Effects, a truly amazing achievement for everyone at DNEG; we've also won six BAFTAS along the way, which is a real testament to the work that our teams deliver. It's exciting to see that we've been nominated for 12 VES Awards this year, as well as this year's Oscars and BAFTAs. I am looking forward to seeing how many of those awards we scoop!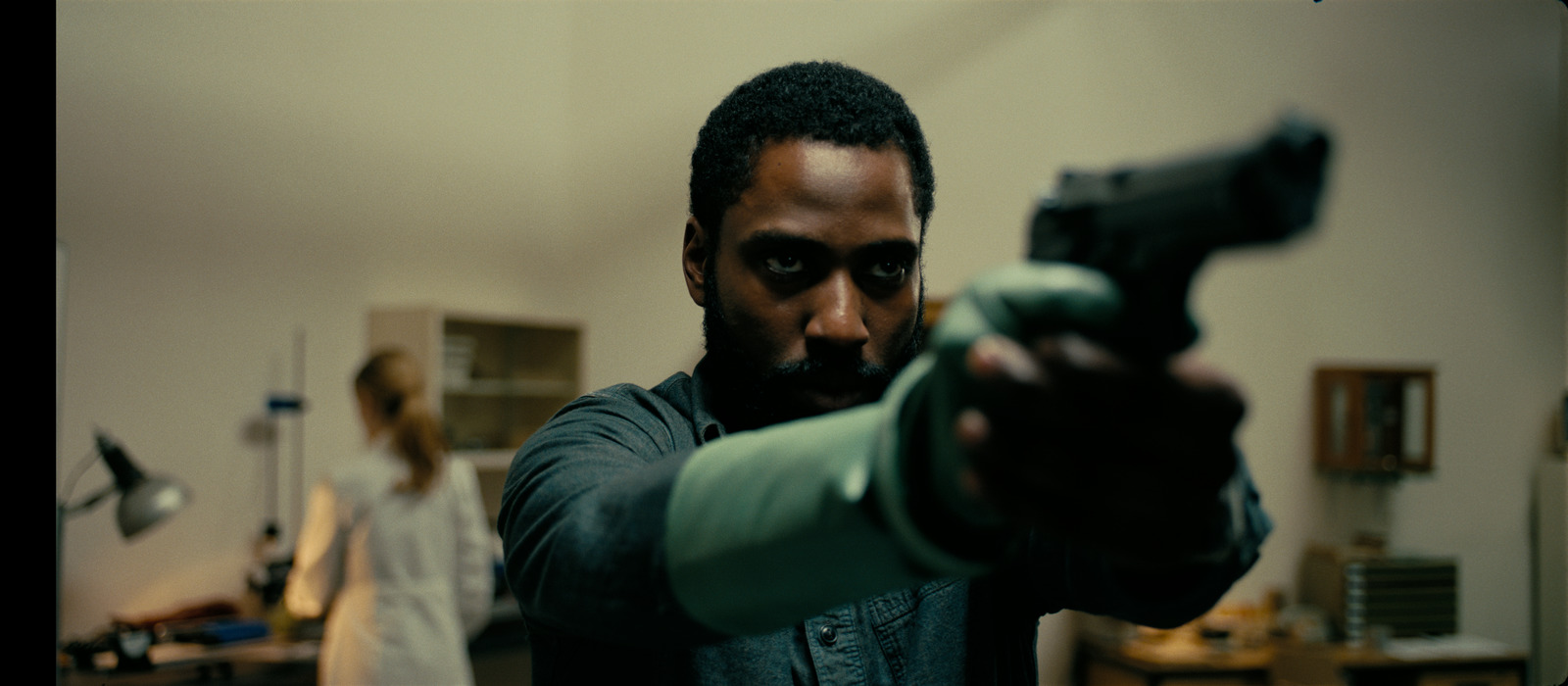 You touched on technology. Technology advancements have been disrupting the VFX space. Which technology advancements has DNEG been focusing on?
Technology is a really interesting one! I love this job because it's a marriage of creativity, art and technology, and you can't do this job without all those components. It's fascinating when we see advancements in technology enabling us to advance the art as well. At the moment, our focus as an industry in general, is on Real Time technology. The obvious application everyone talks about is Virtual Production, which is a fantastic technology. However we're excited about the wider impact of Real Time/Game Engine technology as it also enables a real time workflow within the existing VFX pipeline. So, we're looking at our entire process and looking at areas we can streamline and speed up using this real time technology, which presents a great opportunity to have an even closer collaboration with filmmakers. You can show iterations a lot quicker; you can provide the filmmakers faster results and give them more options, so they get better outcomes at the end of the day. That is liberating for our artists as they can actually sit with the filmmakers and make decisions on the fly rather than having to wait 24 hours, 48 hours turnaround on notes of the last version. It's a pretty exciting way to work!
I suppose all industries have had to rely more on technology during the pandemic. How did the work from home mandate affect DNEG?
The pandemic was completely unexpected. The situation was new to everyone, no one knew how long this was going to go on for… that memory is implanted in my mind because it was such a surreal moment of going into some of our rooms and telling people to go home while we had to figure out what to do next. Fortunately we had already started developing a remote working solution. We had developed this for when we need to work from remote and on set locations, so we had a rudimentary link back into the office which we then scaled. Our tech team was absolutely amazing in scaling that technology to allow us to have everyone working remotely.
We were on the cusp of the Government saying we had to work from home, and we got it up and running, on a global basis, just in time to make it possible for everyone to continue their work with limited interruption. It never ceases to amaze me, but the transition was so smooth and that was because the tech team and the artists were absolutely amazing. And the working from home model has worked out really well! We are committed to continuing with hybrid working and we are able to be more flexible than we have ever been before with how our artists work – and that is proving to be very popular.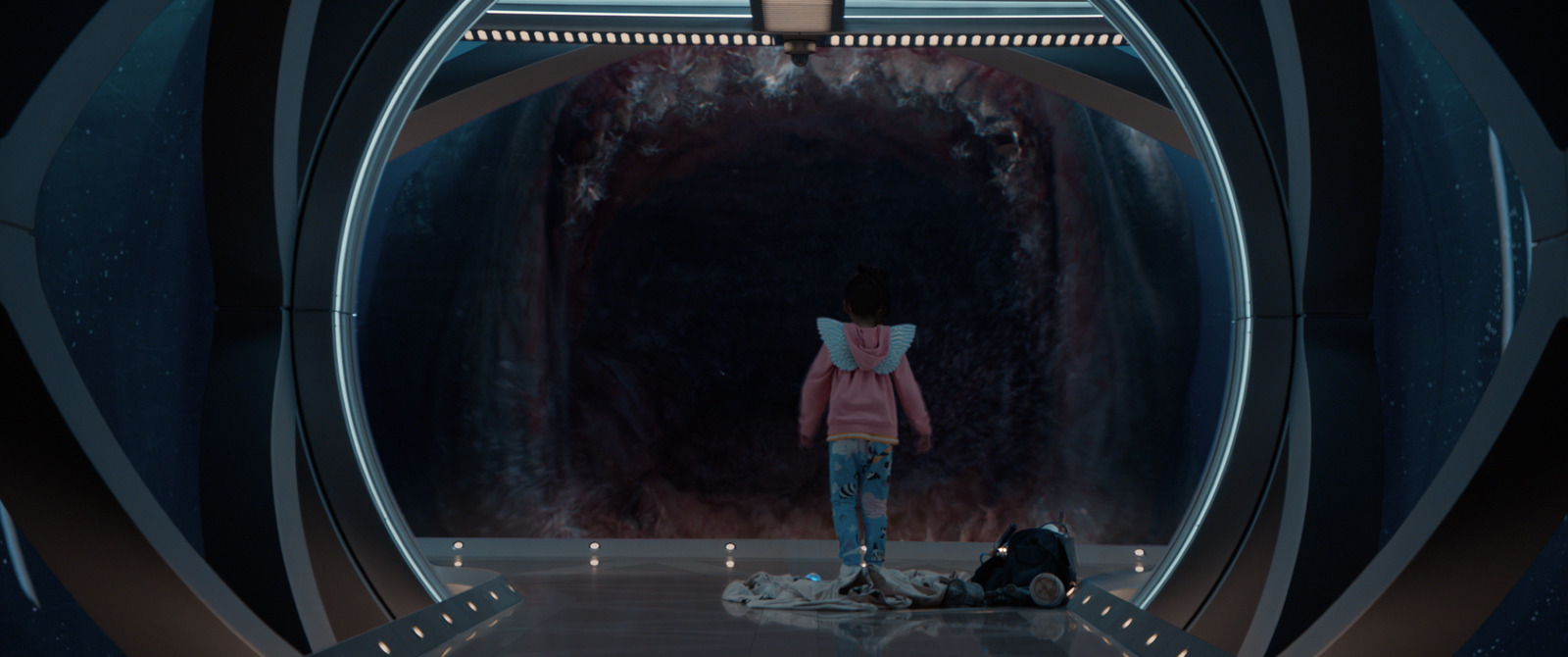 Can you tell us about some of the big VFX projects that DNEG's UK studio will be working on this year?
In our pipeline here in London we have 'The Flash', 'Aquaman and the Lost Kingdom', 'The School of Good and Evil' and we are also working on 'Meg II: The Trench' sequel of 'The Meg' starring Jason Statham, and 'The Adam Project'. All exciting projects!
There's a huge demand for high quality episodic visual effects, driven mainly by the big streaming companies. How is this affecting DNEG and what episodic projects do you have coming up?
The demand for episodic visual effects has really grown, and the quality of the work is fantastic. Episodic work is not seen as a lesser project to work on, clients come to us expecting high quality, polished projects and that is what we deliver. What is good is that for us, the delivery schedule is different to the traditional film and theatrical releases. Theatrical releases tend to come out twice a year: summer and Christmas, while episodic is more consistent, which gives us more stability and a better workflow for our teams, which coupled with the high quality of the projects is great for us. It is a busy department and there is a massive demand for talent, which is one of the reasons why we scaled the company globally, to take advantage of the talent base in multiple countries. And with our recent announcements we're confident in our plan to keep growing the company into other locations.
You could see growth in episodic demand before Covid hit, but it was certainly accelerated by the pandemic as people weren't able to go to the cinema and therefore started watching more content at home, so it was natural for streamers to want more content.
In terms of exciting projects in the pipeline, we've recently been working on 'The Wheel of Time' and we provided the visual effects for the last few seasons of 'Doctor Who' which we're very excited about and hopefully will continue for many series, and we have 'Stranger Things Season 4' in production, but that is all I can reveal at the moment…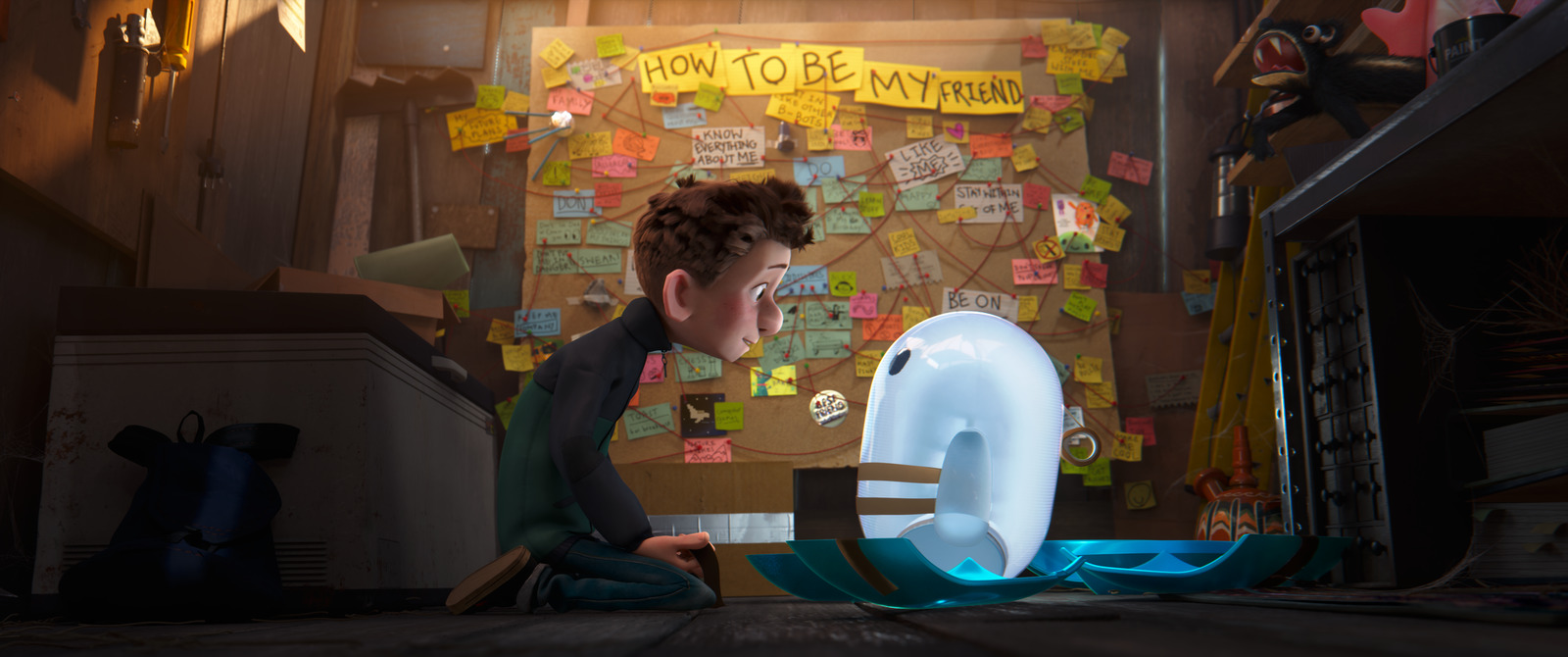 DNEG Animation has seen great success recently with the release last year of its first animated feature 'Ron's Gone Wrong'. It's great to see a top-flight animation studio operating in the UK – what projects does the Animation team have on the horizon?
'Ron's Gone Wrong' was amazing, my kids loved it and I was so proud and pleased to see it in the cinemas – it was an achievement for the whole team! We recently announced that DNEG is producing 'Garfield' with Alcon Entertainment. It's a new animated feature film featuring Chris Pratt as the voice of Garfield, which is going to be an exciting project to work on. Currently the team is also working on a film for Paramount Pictures called 'Under the Boardwalk' – a story about crabs that live under the boardwalk on the Jersey Shore, which looks great, as well as a number of other productions that haven't been announced yet.
DNEG announced last week that it is on its way to becoming a publicly traded company. What can you tell us about this news?
This is our intention and am really excited about it as it will give us resources to grow our company further, build the business and open up new opportunities. In a nutshell it has the potential to catapult us to become the leader in visual effects, animation and associated fields, and that is truly exciting.